ALL THE KING'S HORSES
The massive shires, mounted by knights who served their Kings.
24″ H x 38″ W x 21″ D
SHOWTIME
A miniature of the pampered Clydesdale, all dressed up and ready for the parade.
4.5″ H x 4.5″ W x 4″ D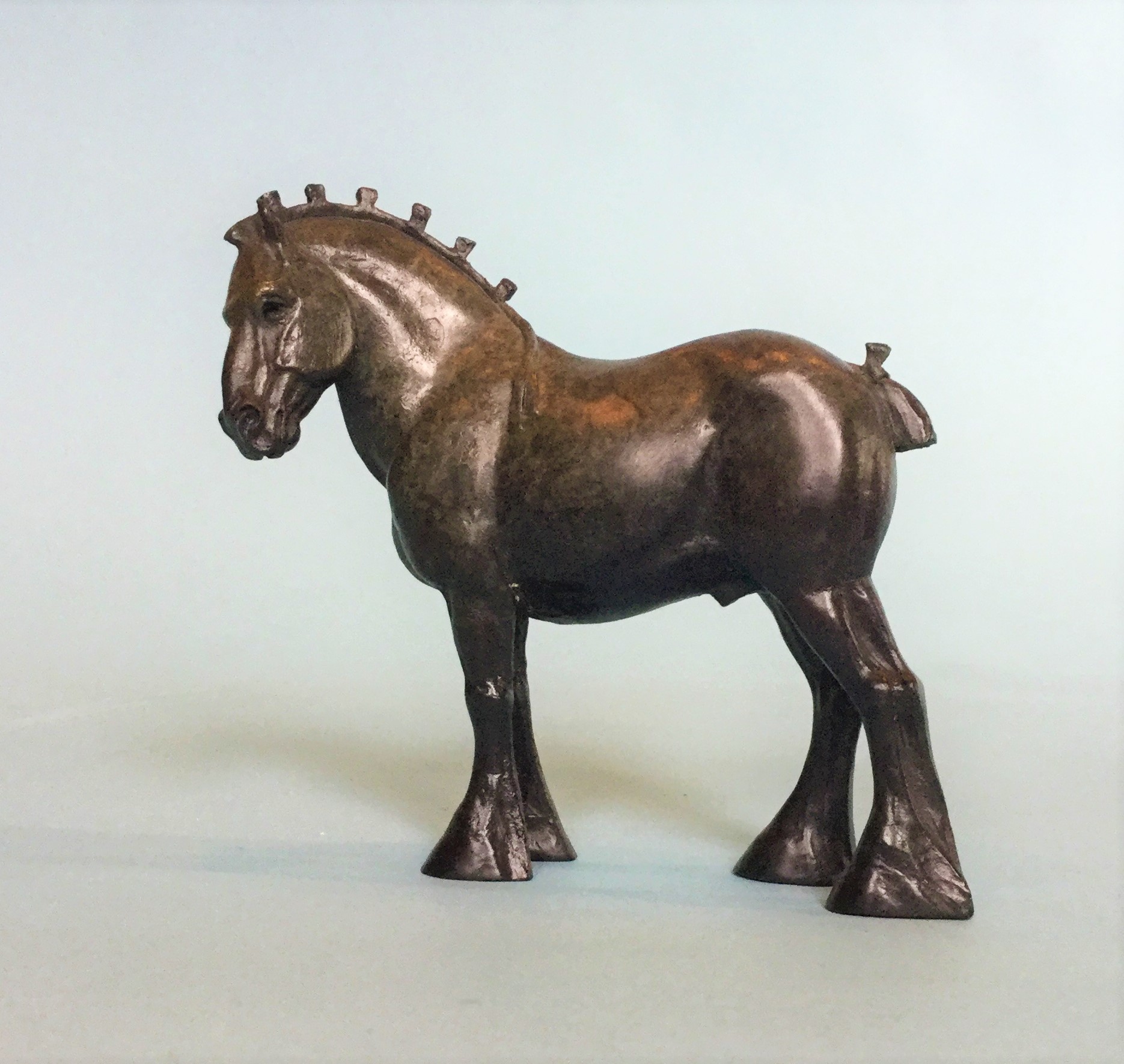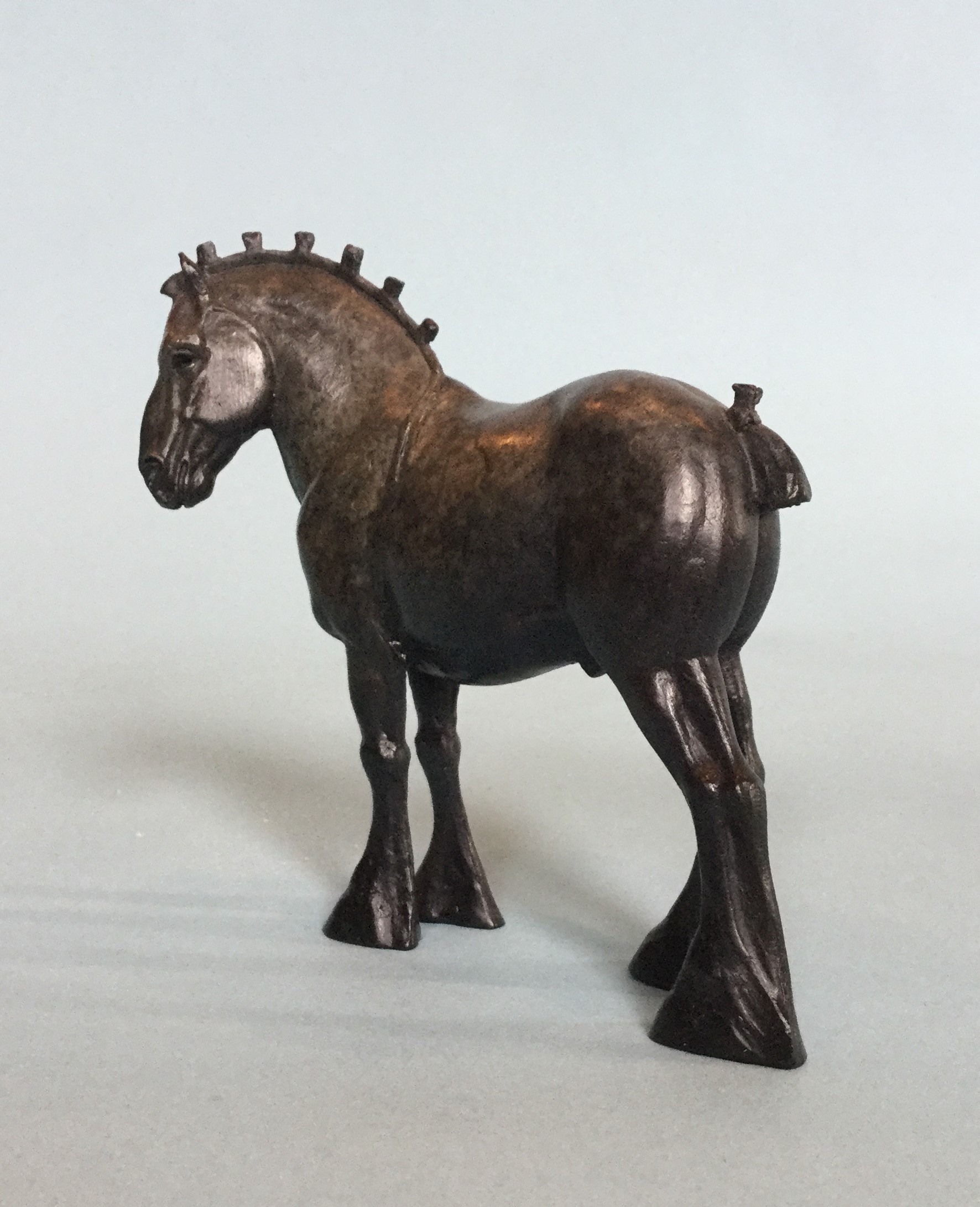 TROY
A miniature of a draft horse.
8″ H x 3.5″ W x 2″ D