INTRODUCING!
THE DEADWOOD SERIES
including (l to r):                BAD COMPANY                    , I HAVE A STORY TO TELL      TRUST ME, IT CURES ALL    WHAT'LL YOU HAVE              WILD BILL HICKOK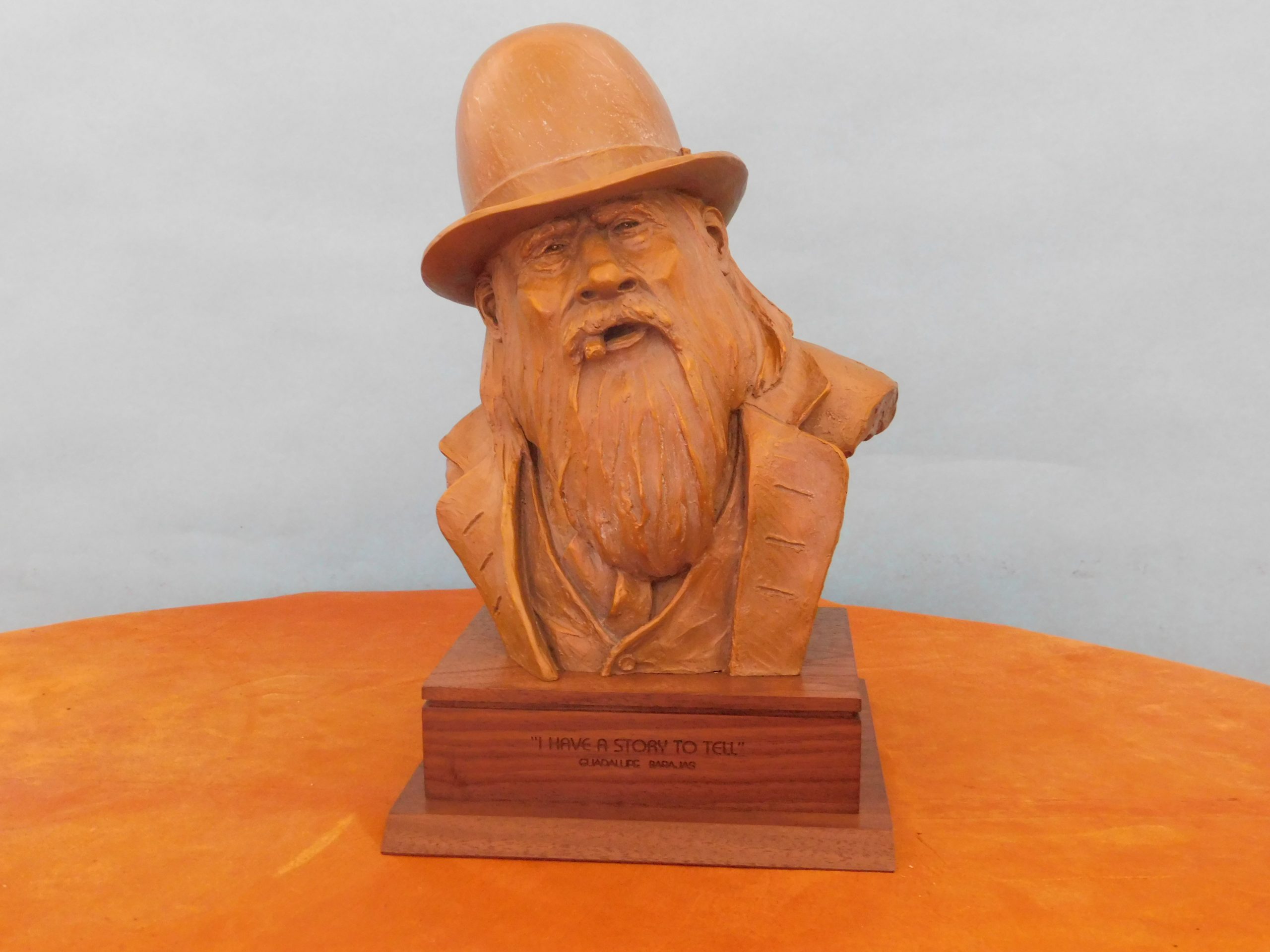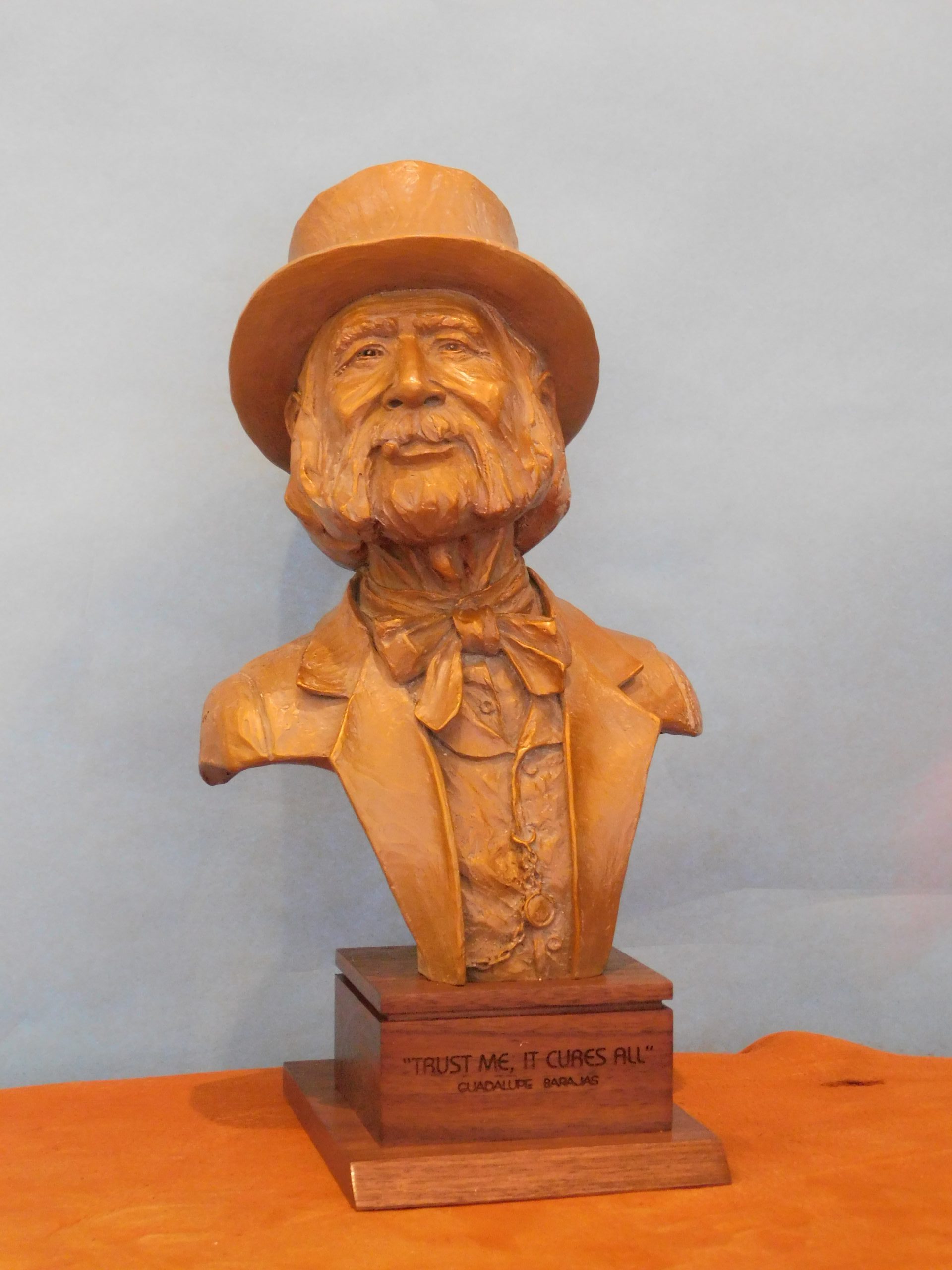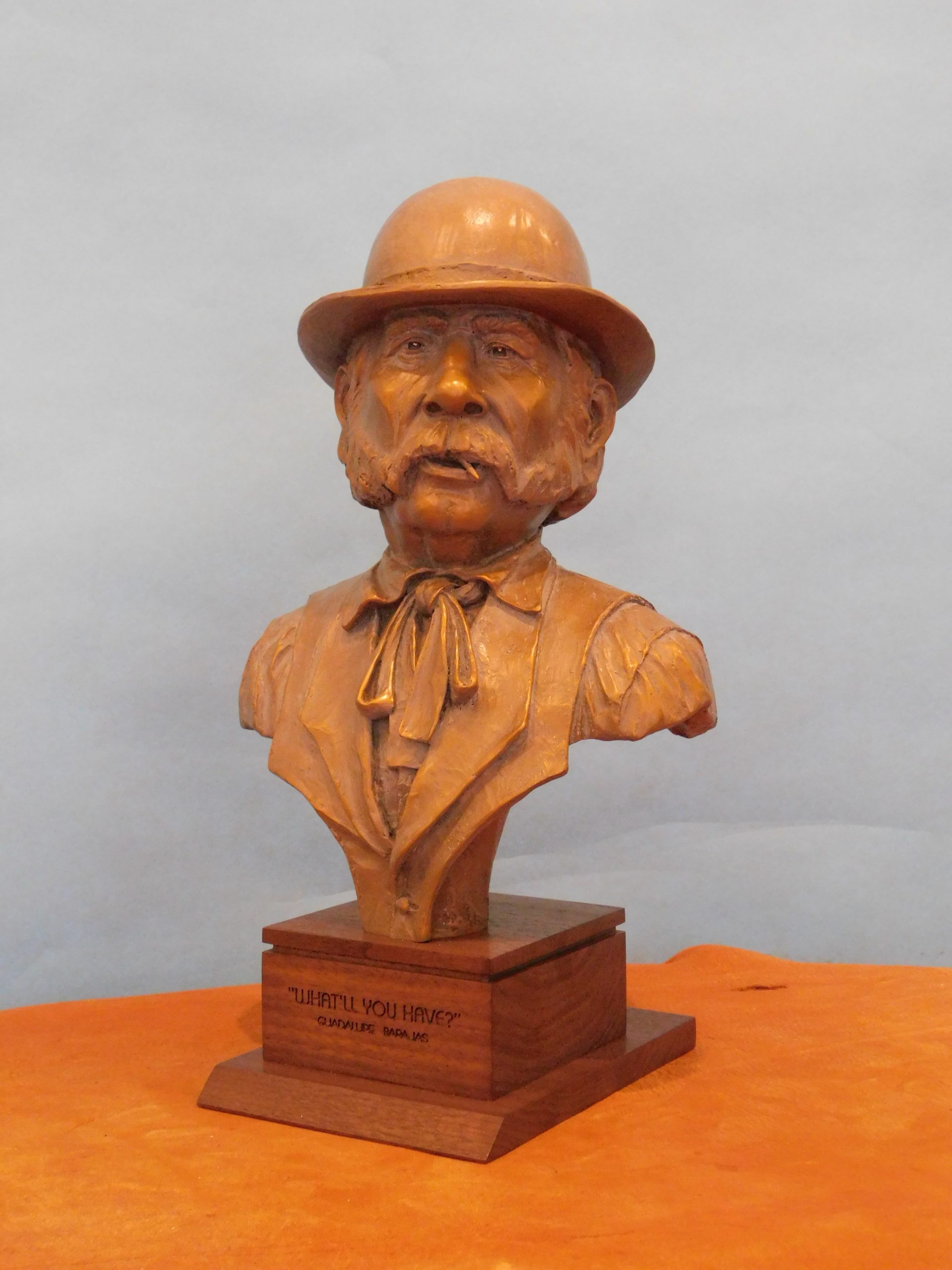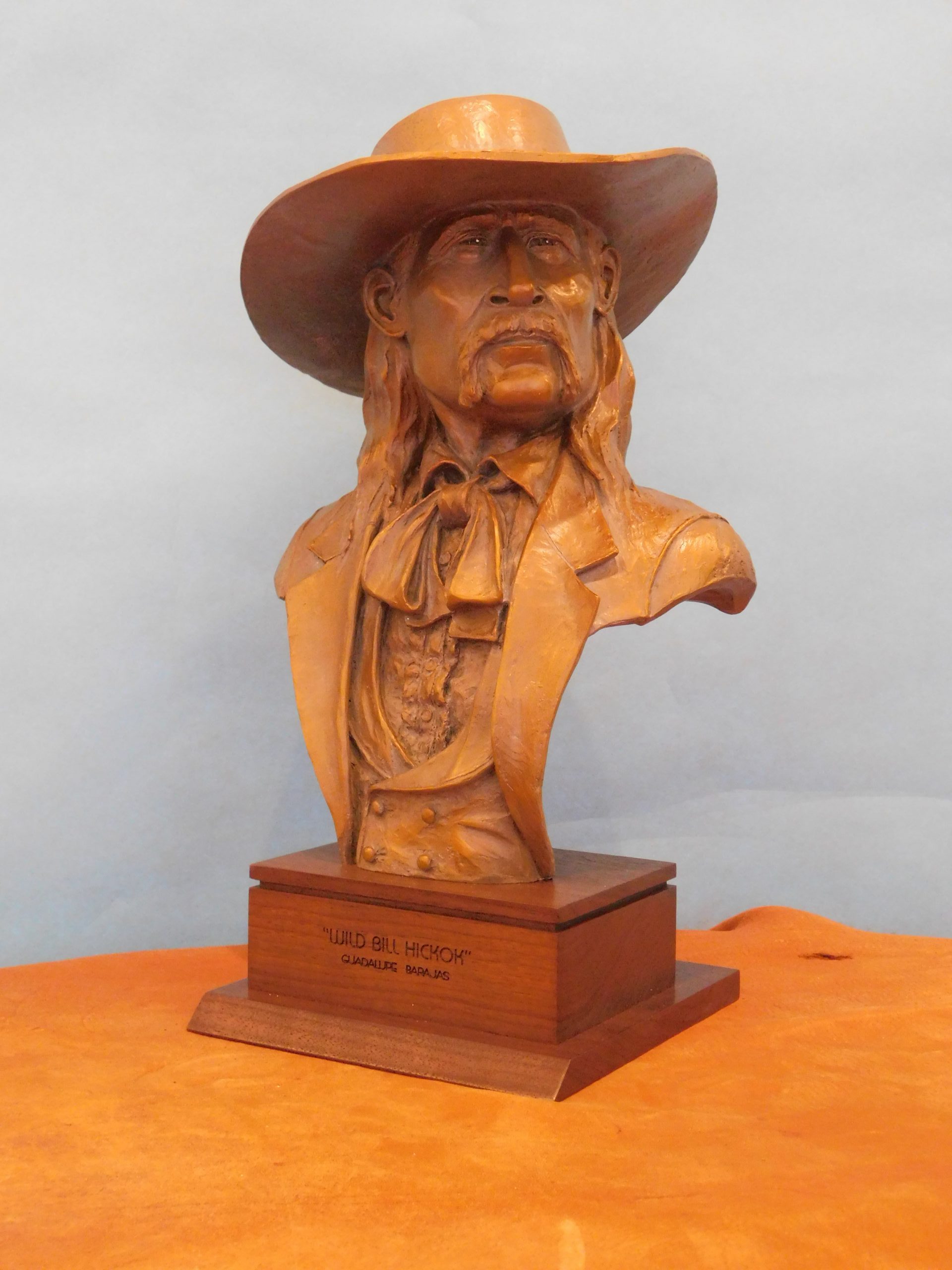 WELCOME!
Whether you are an art dealer, a first-time buyer or a new or seasoned collector, what my sculpture will say about you is that quality, design and authenticity are what you value in a work of art. If art of the West, wildlife and true Native American representation are your subjects of choice, Barajas Studio also known as the Grey Wolf Gallery, will offer you an exceptional selection of bronze sculptures.
Please call for price and availability of artwork: (307) 286-0281 or (307) 286-1912
The images on this site are protected by copyright. Use in any form without the written permission of the artist is prohibited.
Galleries
Guadalupe's artwork is  featured exclusively at:
Grey Wolf Gallery
2308 Division Ave
Cheyenne, WY 82007
www.barajasstudio.com
We Accept