BLIND FURY
The dangers of the buffalo hunt by Native Americans in their quest for survival.  The wounded bison charges and gores the horse as the rider attempts to hold his ground.
14 " H x 17″ W x 10″ D
CHIEF LITTLE SHIELD
Chief of the Northern Arapaho, his image has always been associated with the Plains Hotel in Cheyenne, Wyoming.
38″ H x 13″ W x 13″ D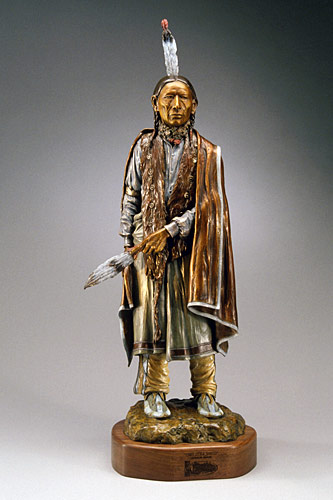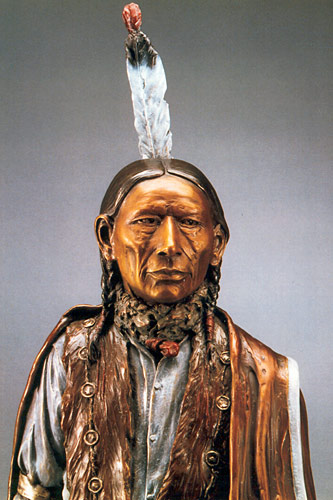 CHIEF BLACK EAGLE
To the Native American, the earth symbolizes life, which was theirs to share, but never to own.
38″ H x 13″ W x 16″ D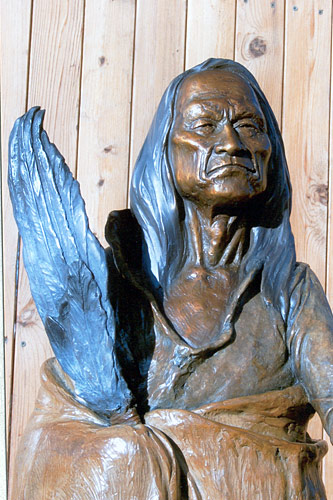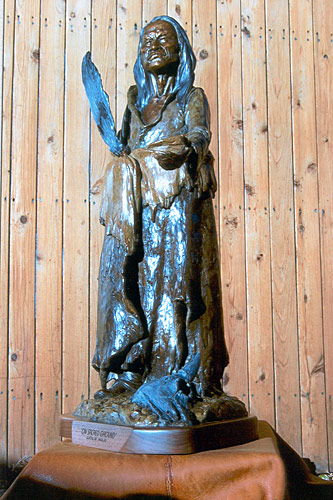 COWBOY NIGHTMARE
A cowboy's nightmare, namely a rodeo bull with a cowboy hat crushed under his front hoof and his harness and bell scattered on the ground, with the cowboy nowhere to be seen.
13″ H x 18″ W x 9″ D
THE FIRST SNOWFALL
Change is in the air, and the gathering of fire wood marks the beginning of the long winter nights.
12″ H x 14″ W x 7″ D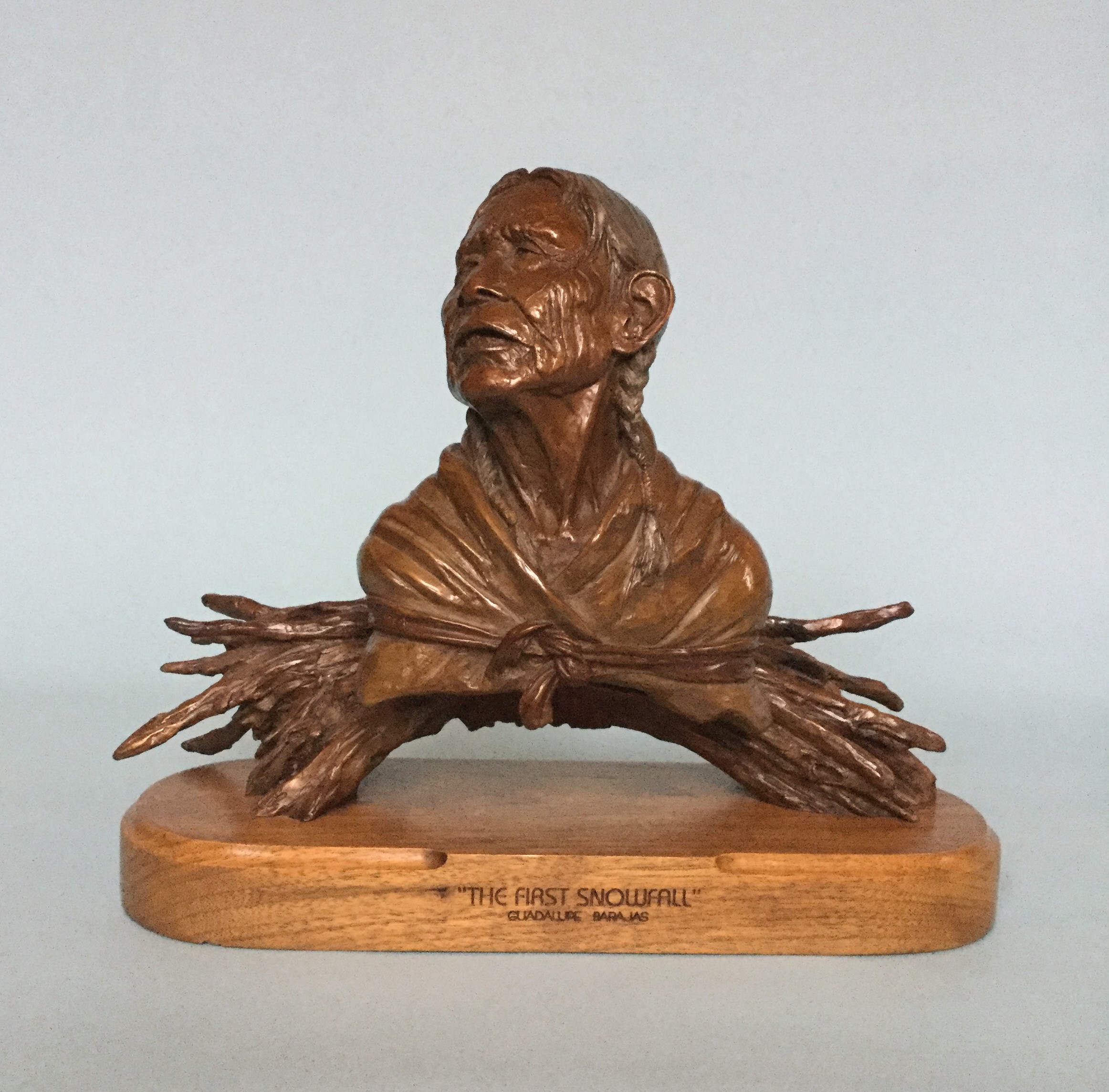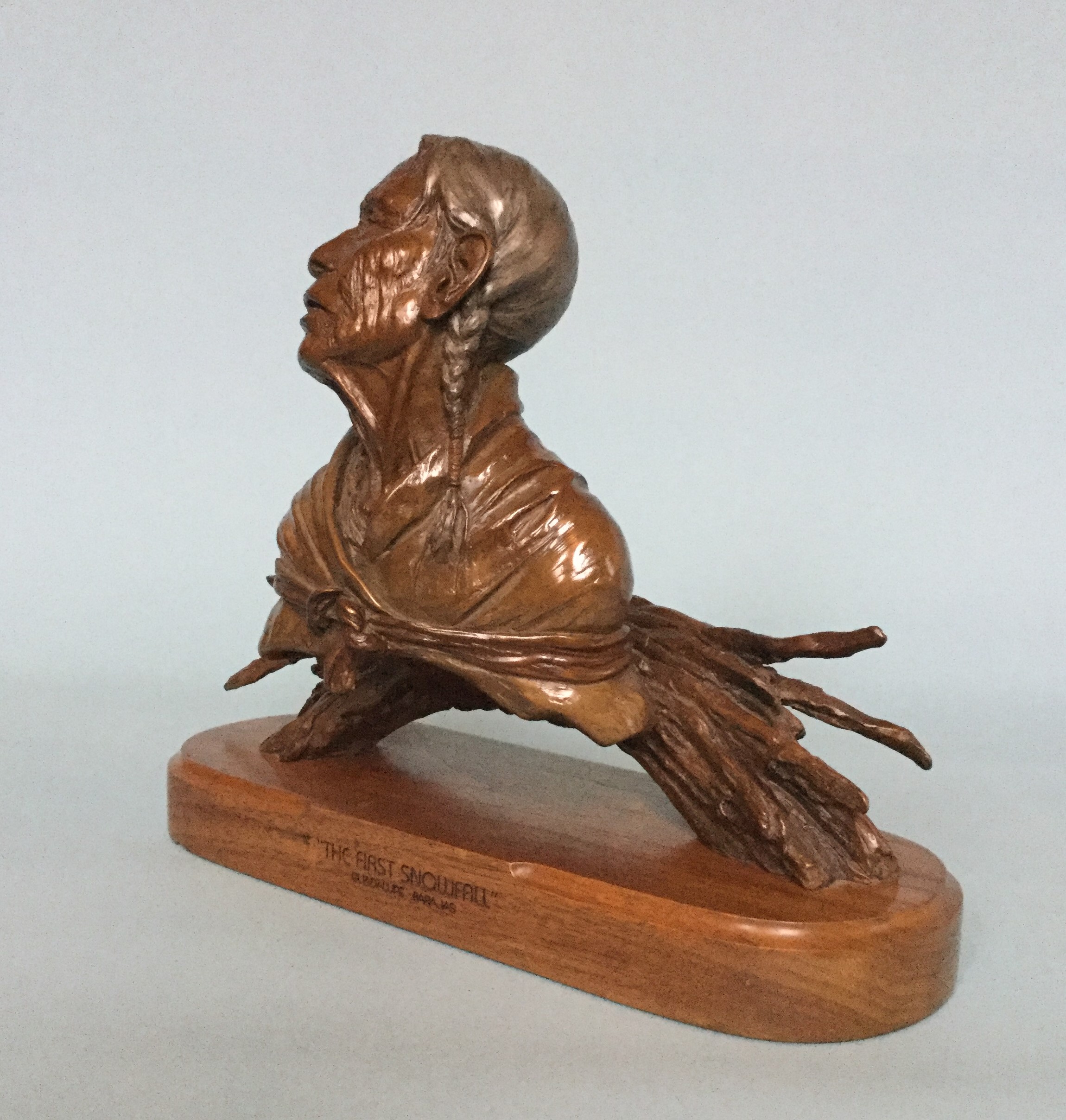 GERONIMO
Defiant to the end. Wearing his glittering weapon's belt decorated with silver conchos, some of them hammered from Mexican and U.S. coins.
21″ H x 18″ W x 7″ D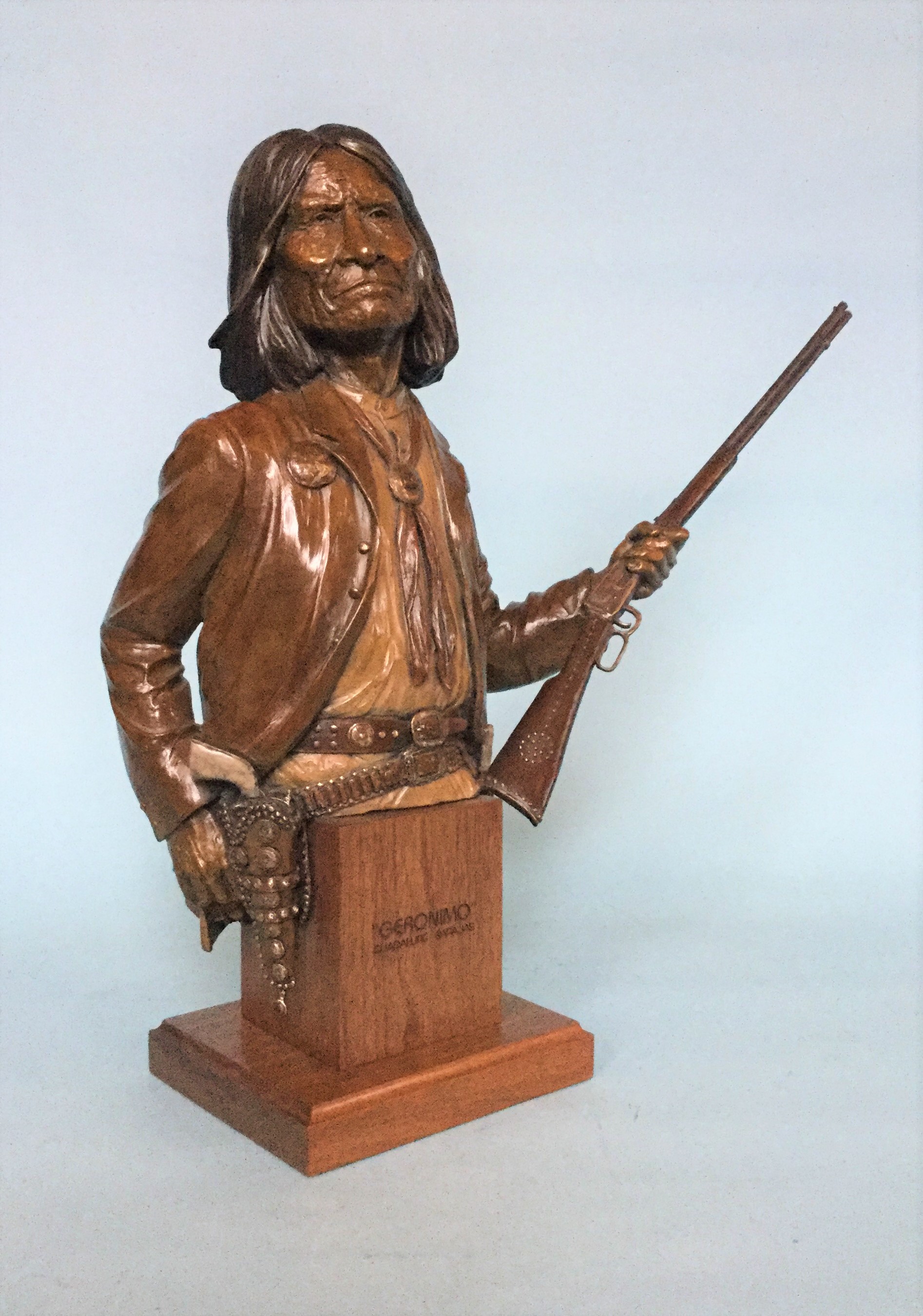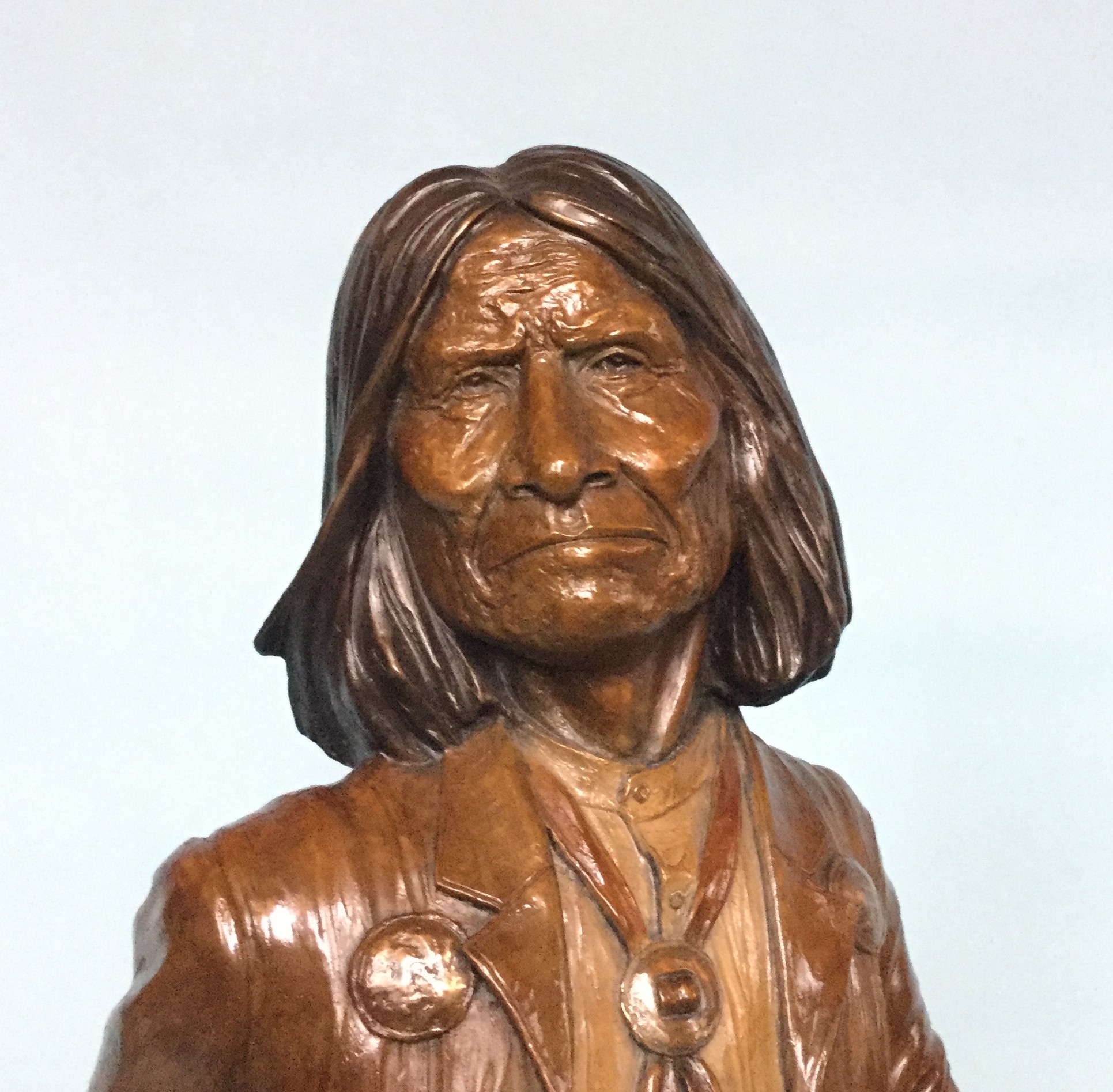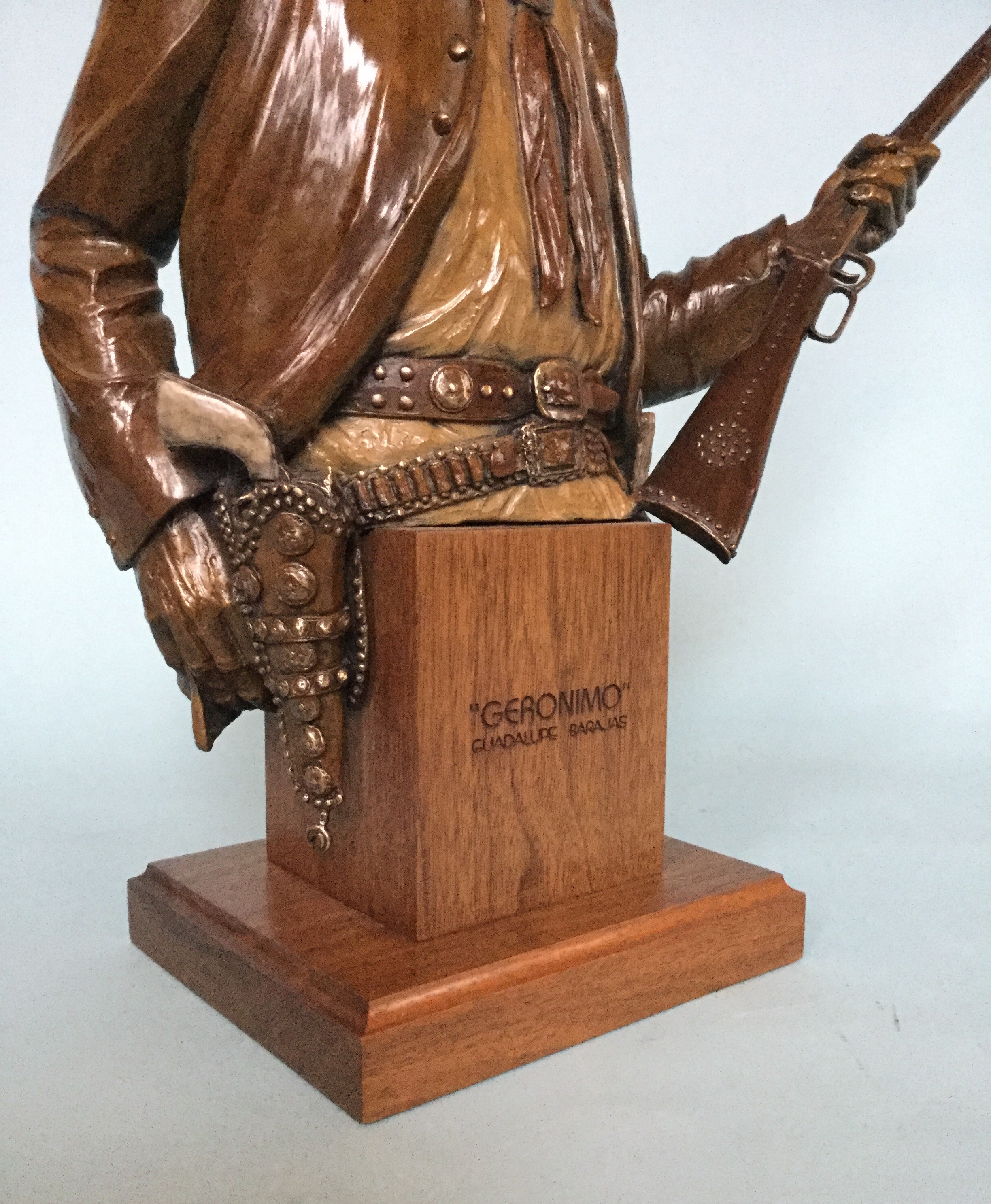 GREY FOX
Chief of the Algonquin Nation, respected and revered for the ingenuity and cunning attributed to the grey fox.
20″ H x 11″ W x 9″ D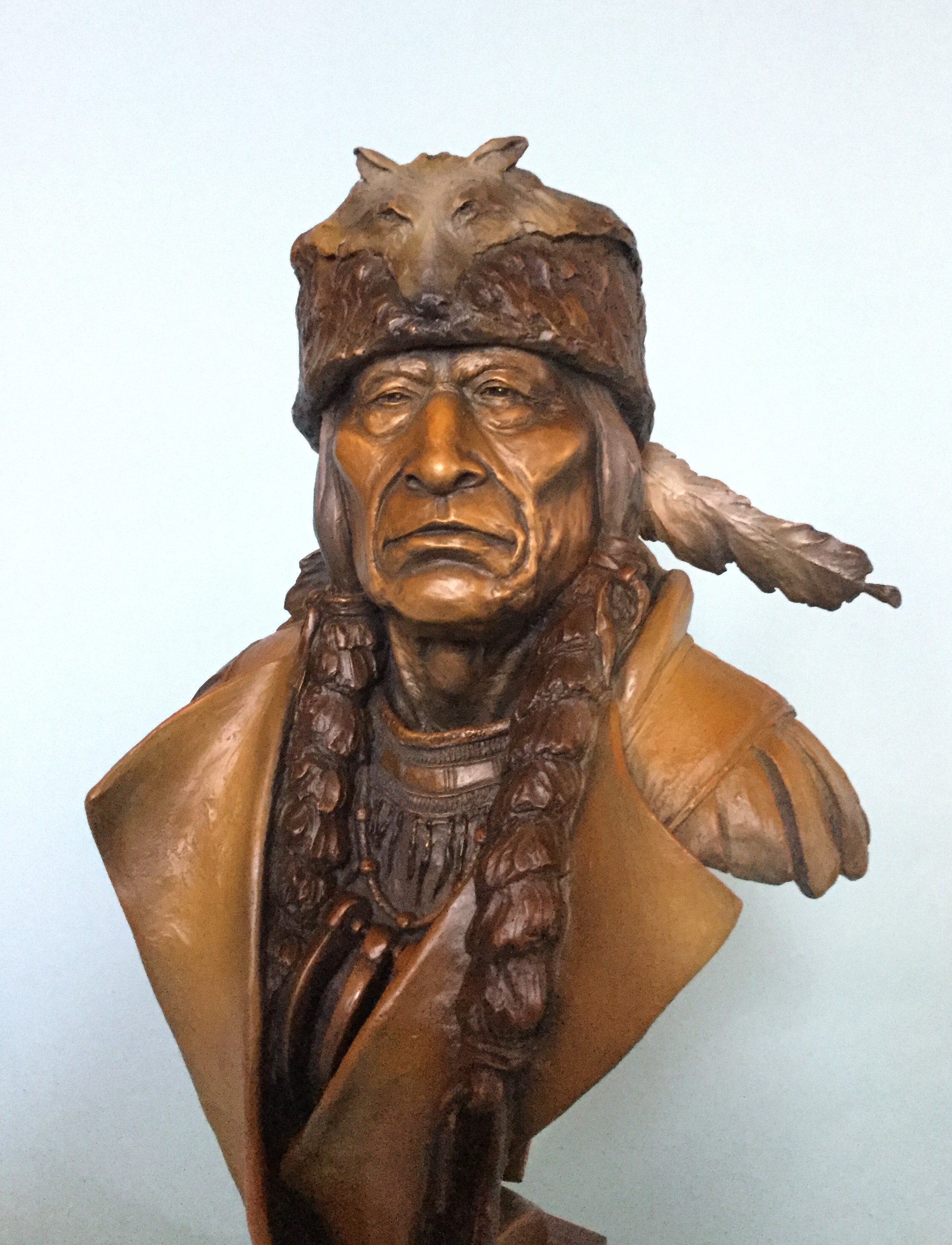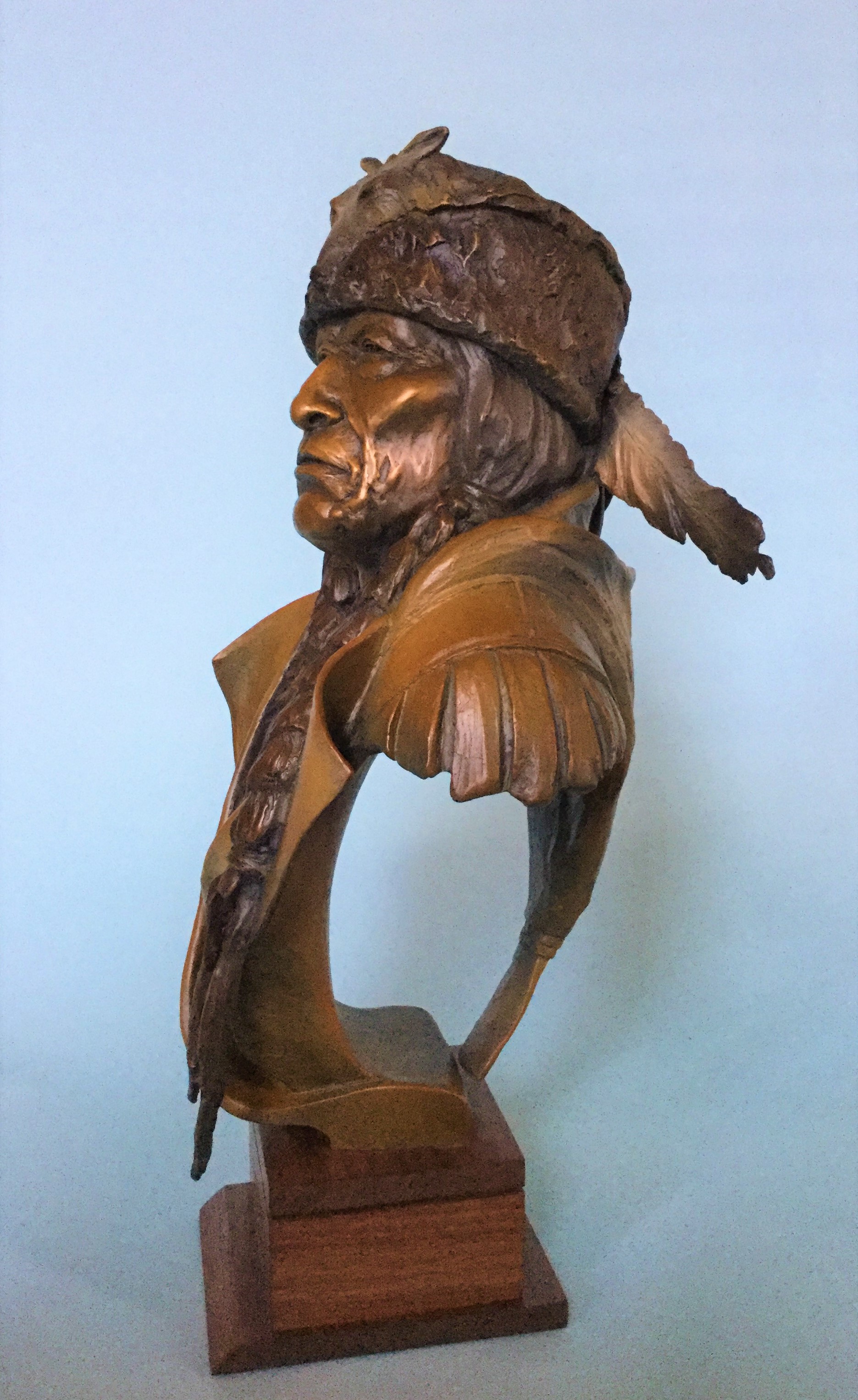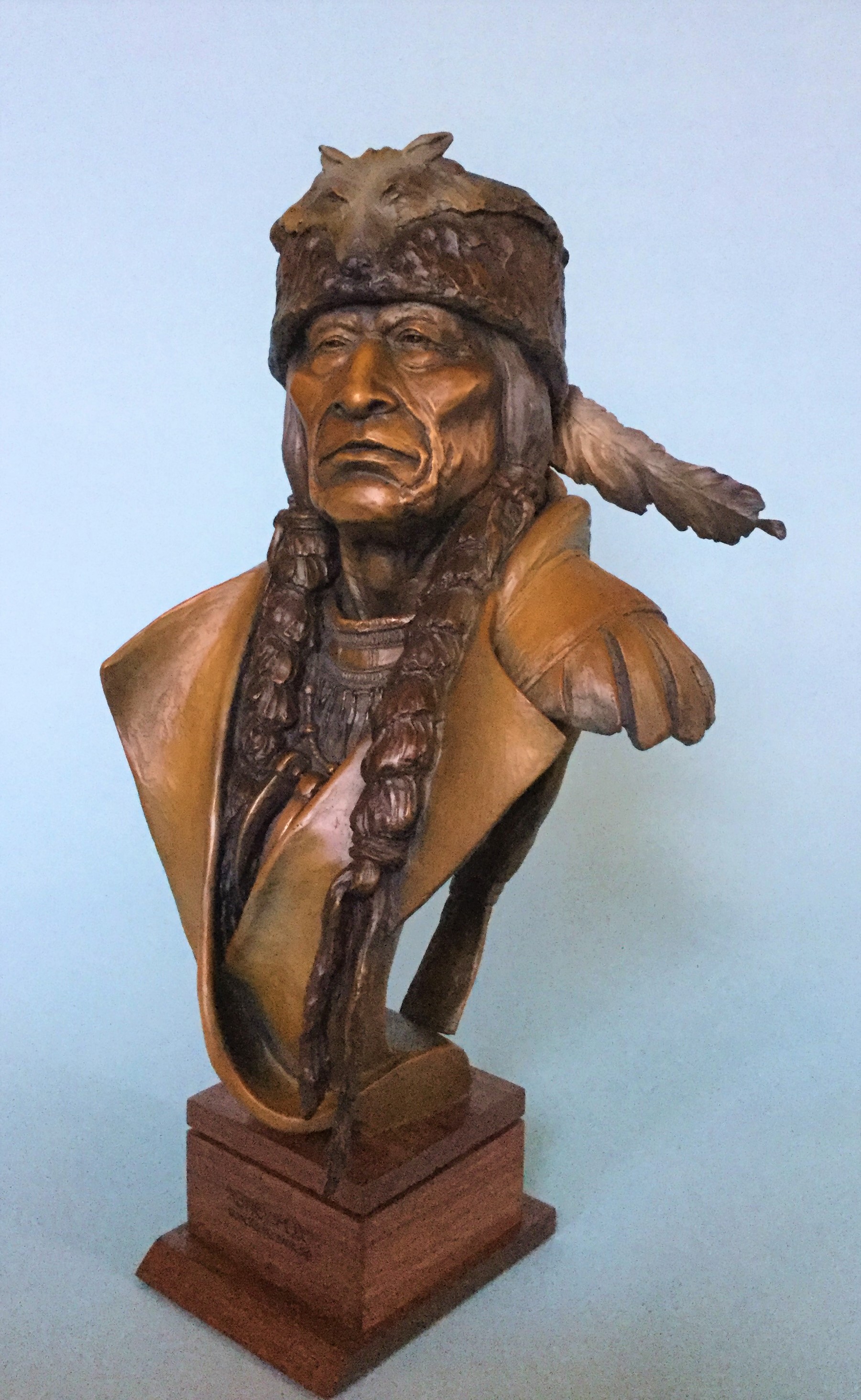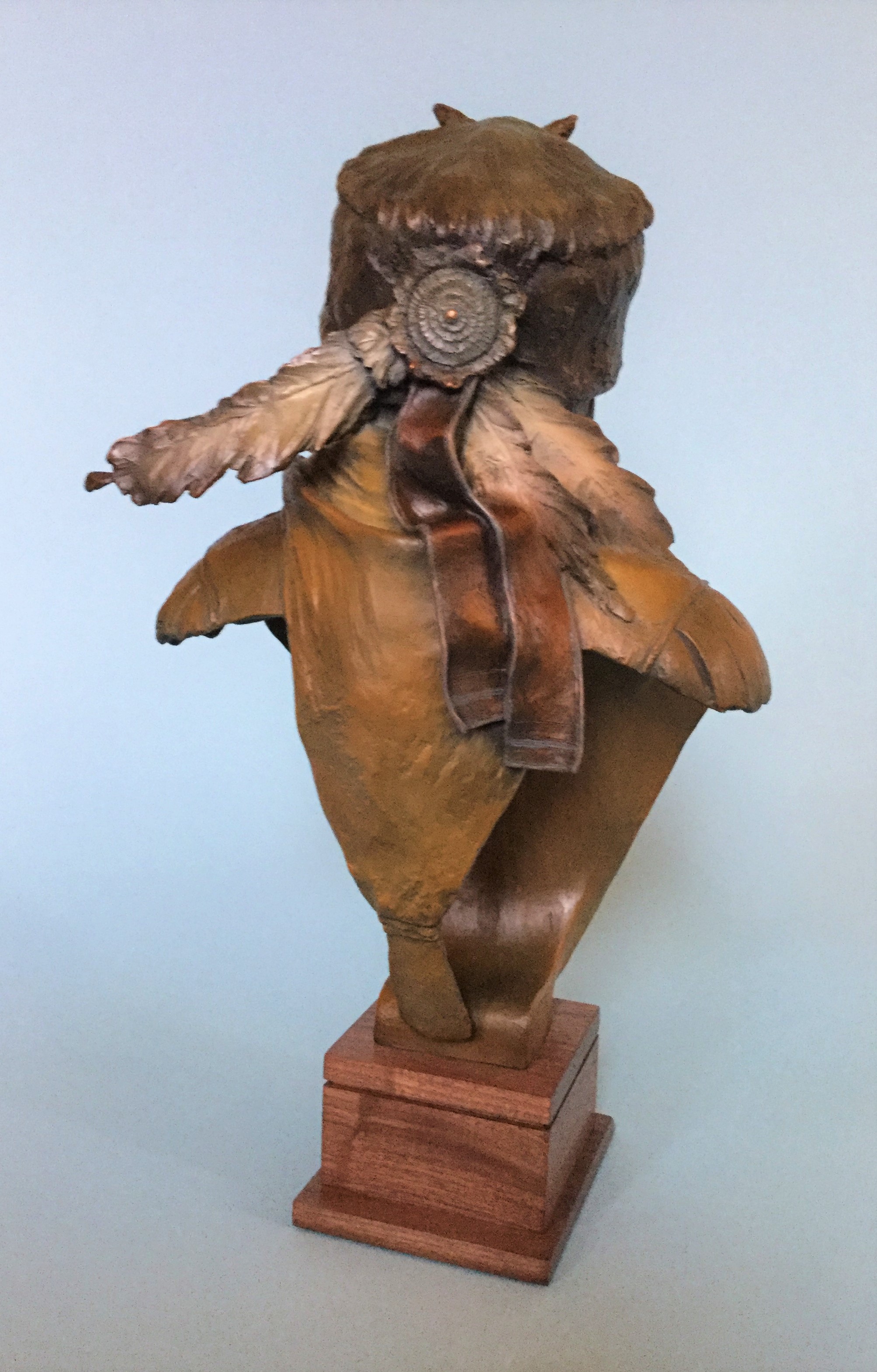 THE THINGS HE KNOWS
A Navajo elder revisiting the memories of his past.  His knowledge of past generations is invaluable to his people.
16″ H x 9″ W x 10″ D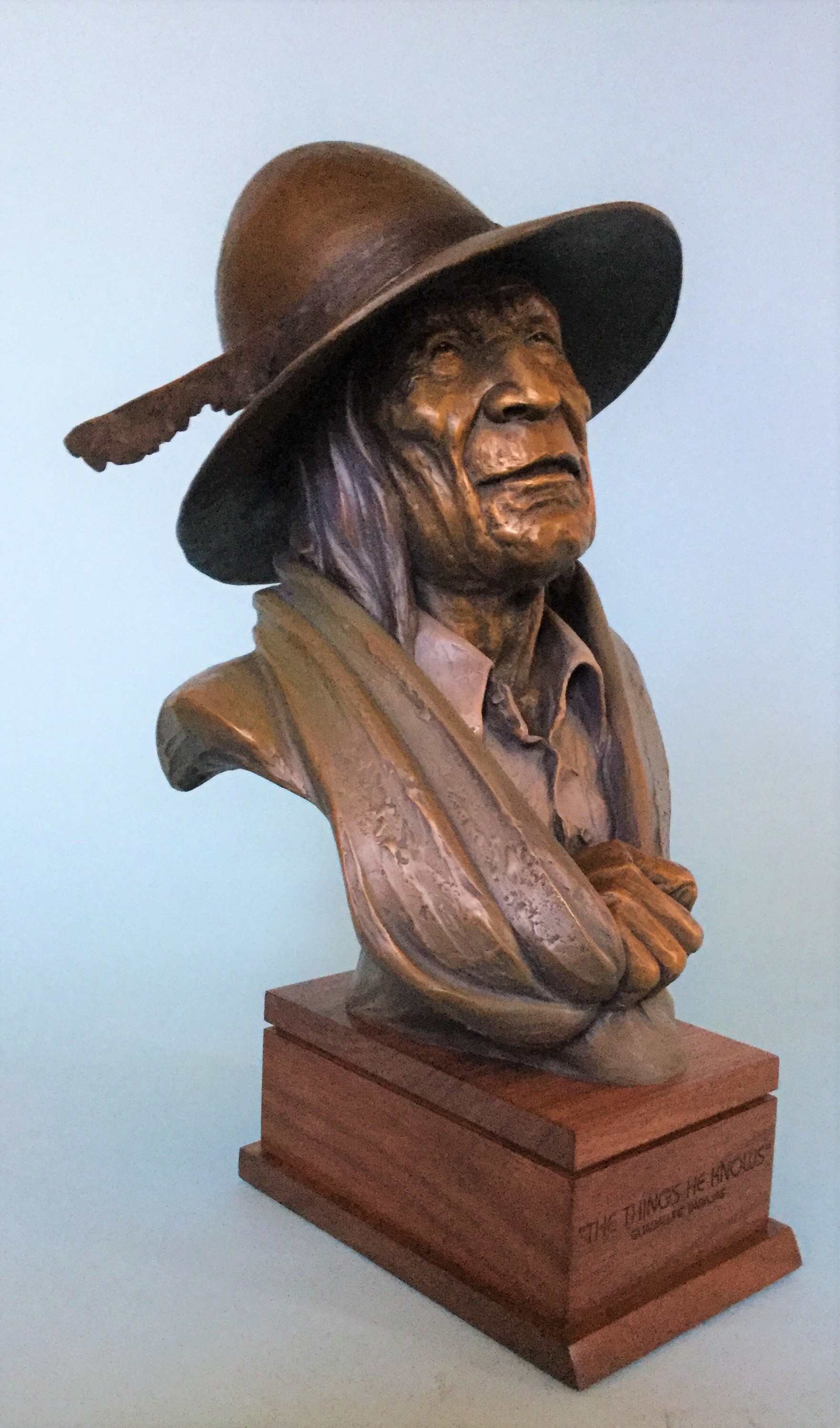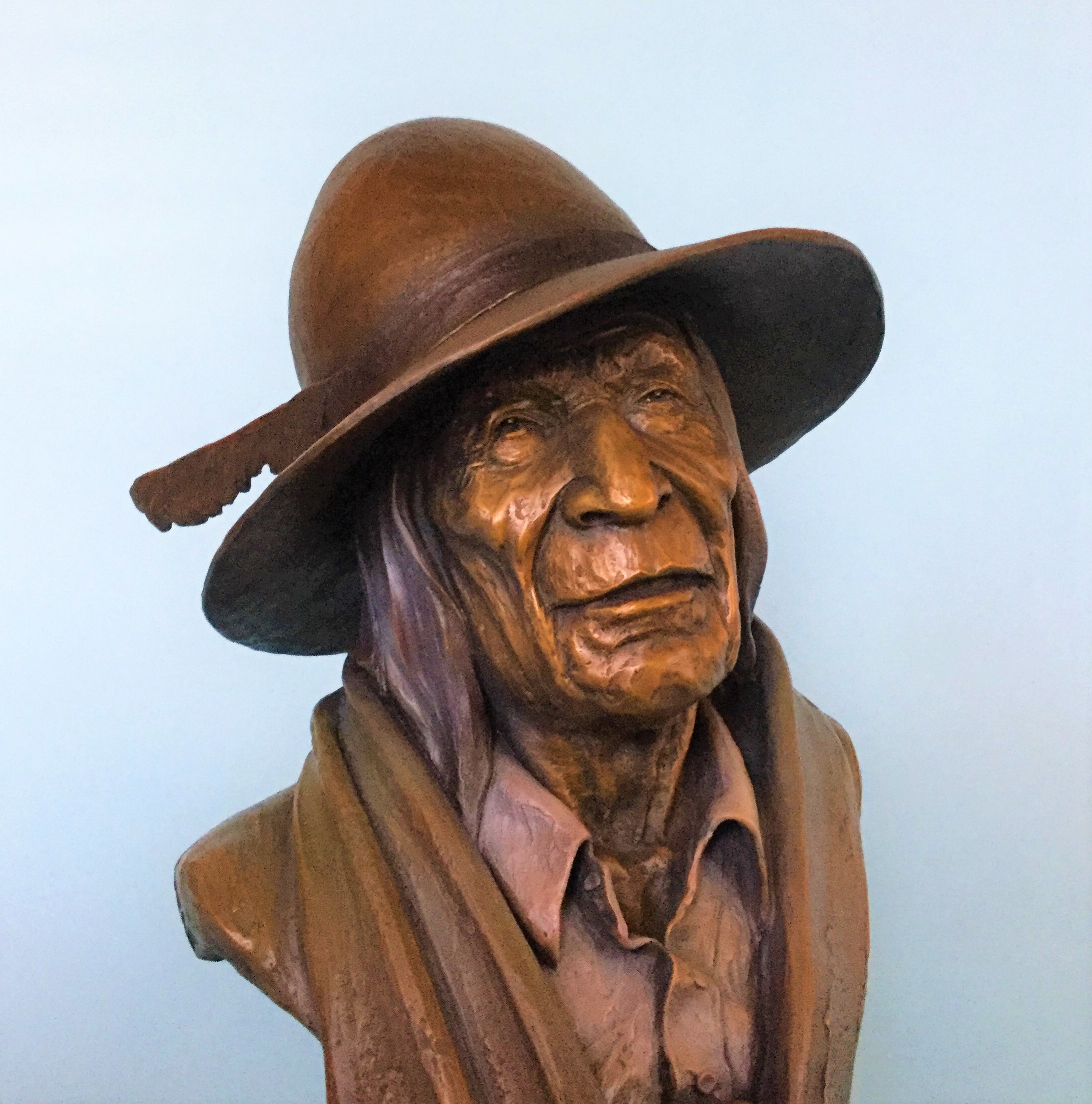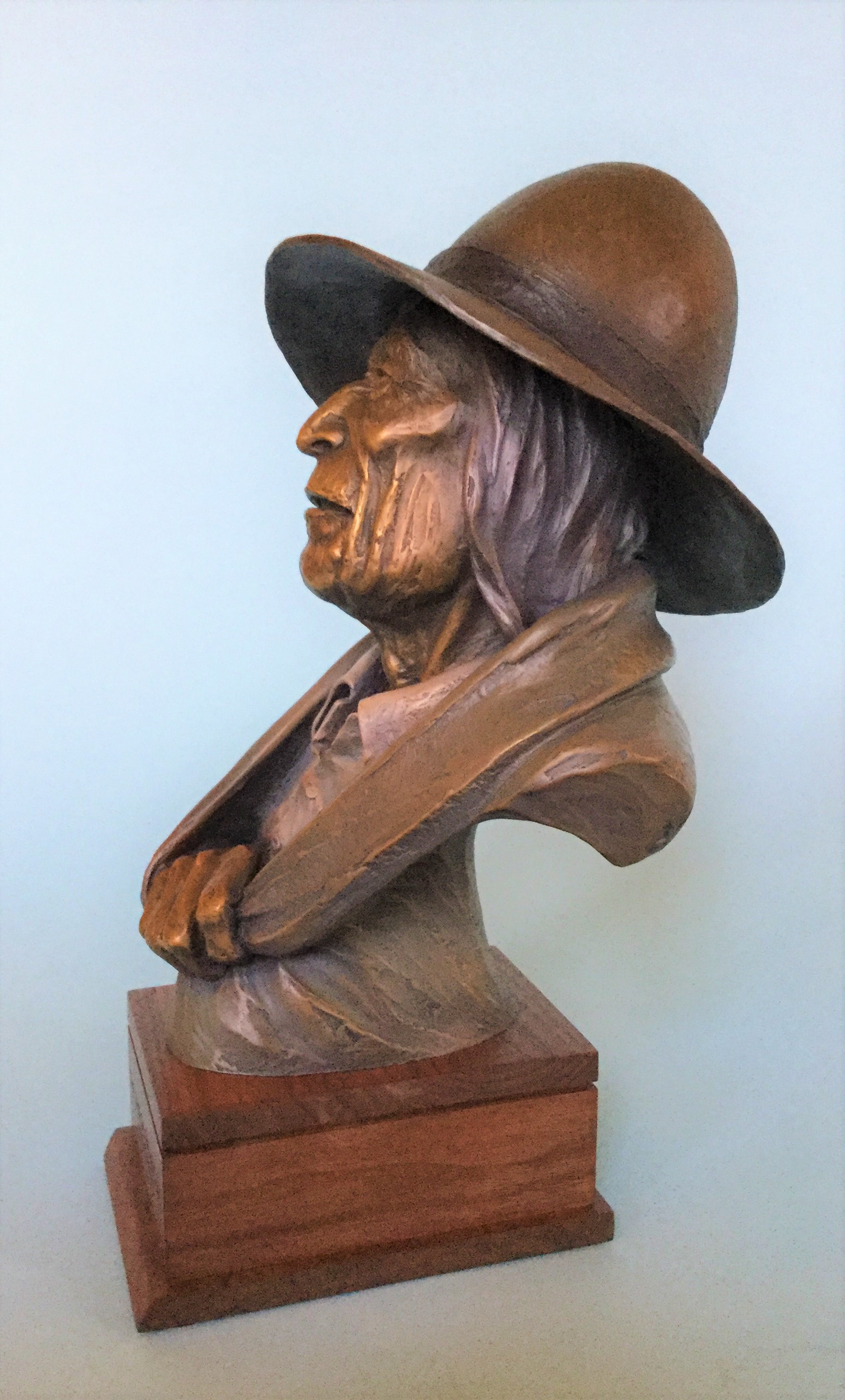 HAPPIER TIMES – Sold Out
Blackfoot of the Horn Society. When was the last time you saw a Native American with a smile on his face?
INTO THE NEW FRONTIER
A mountain man in his quest of the new world.
25″ H x 12″ W x 12″ D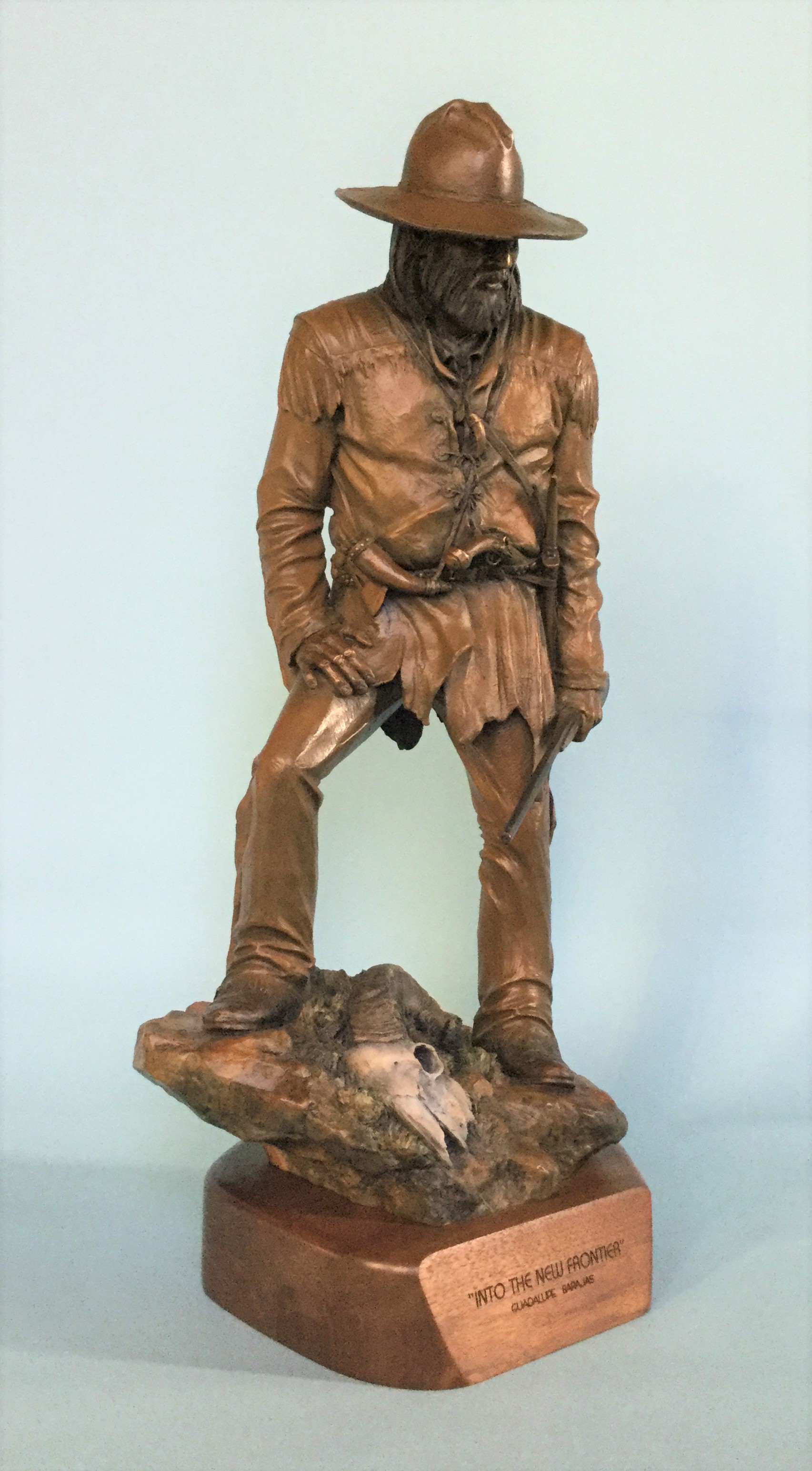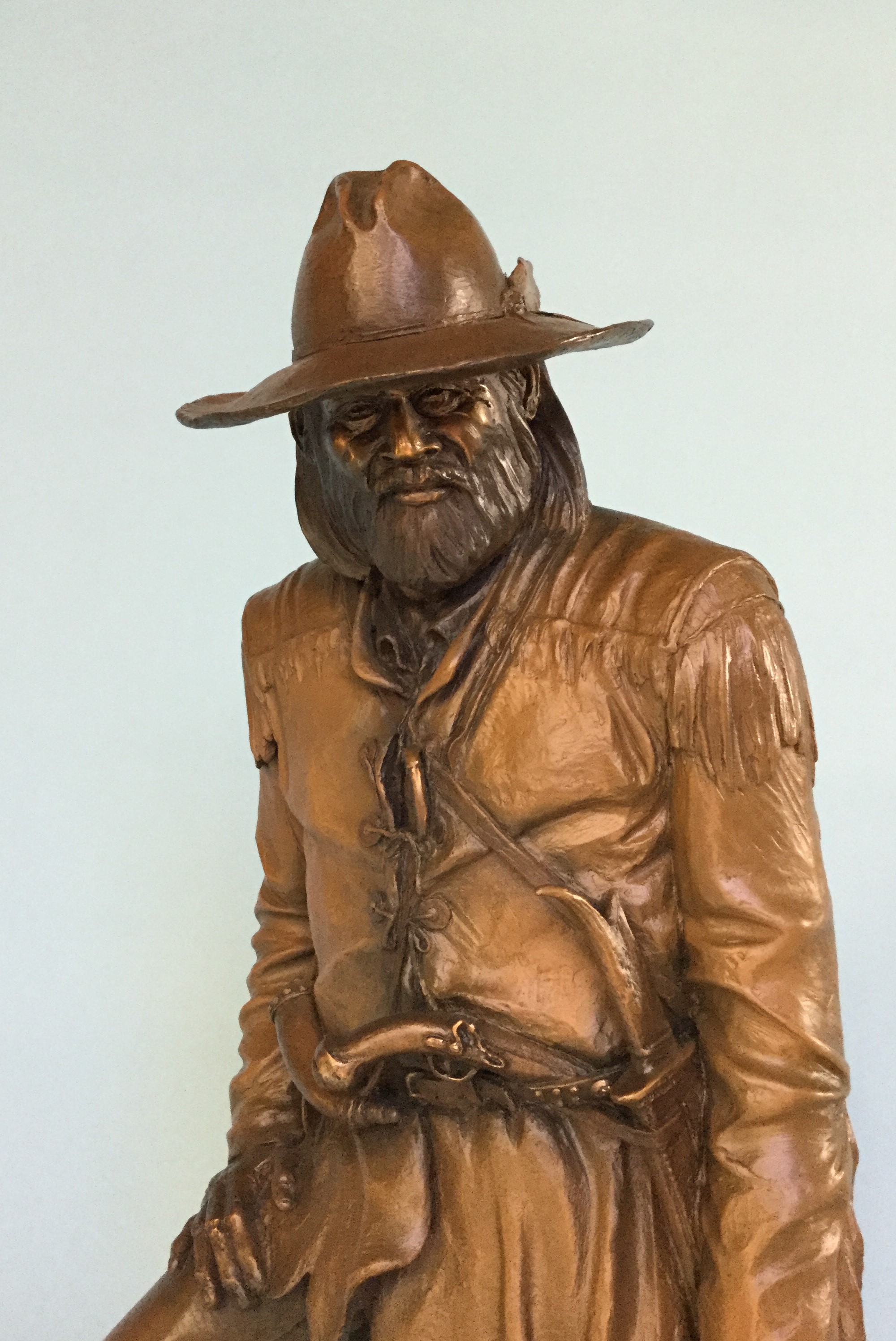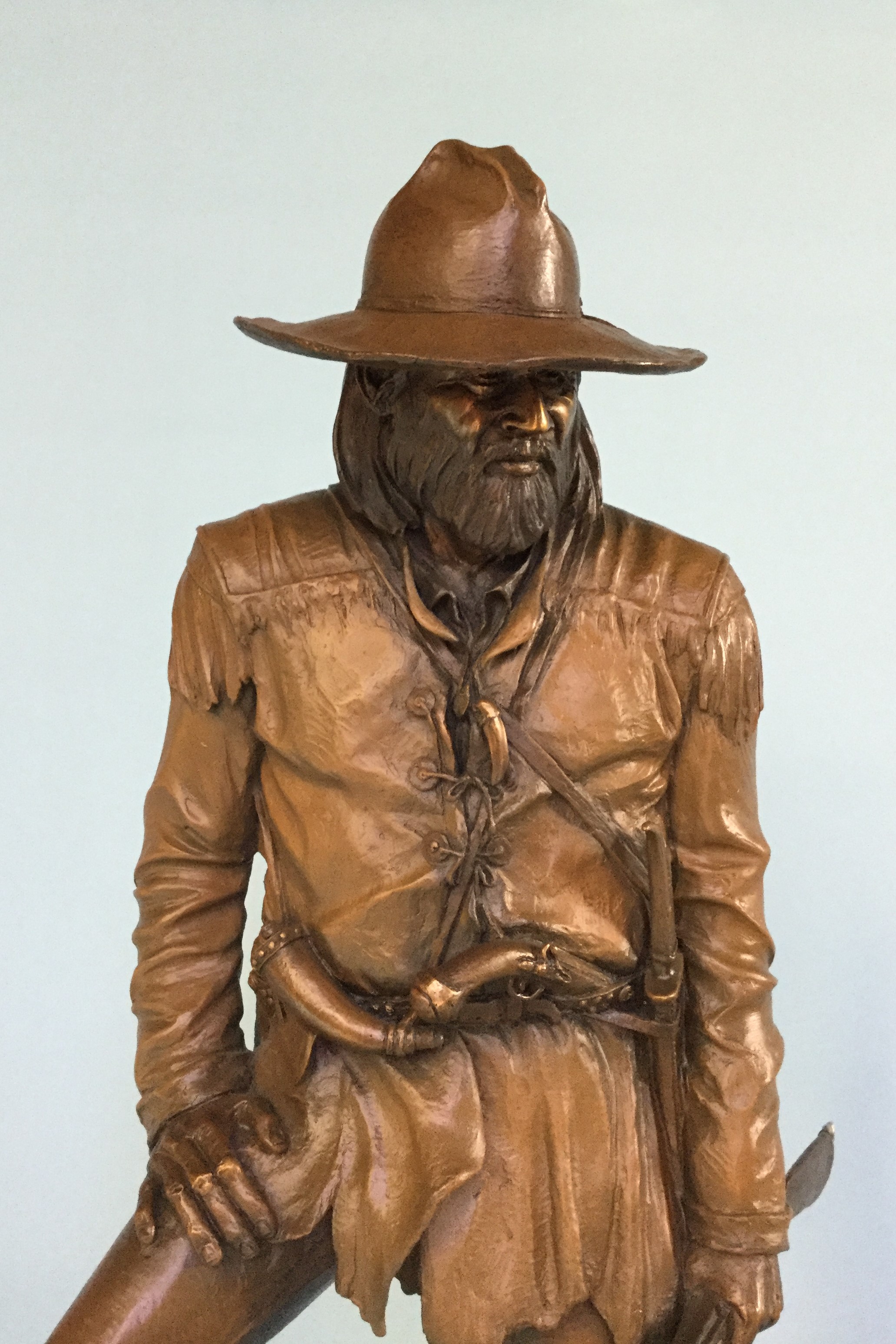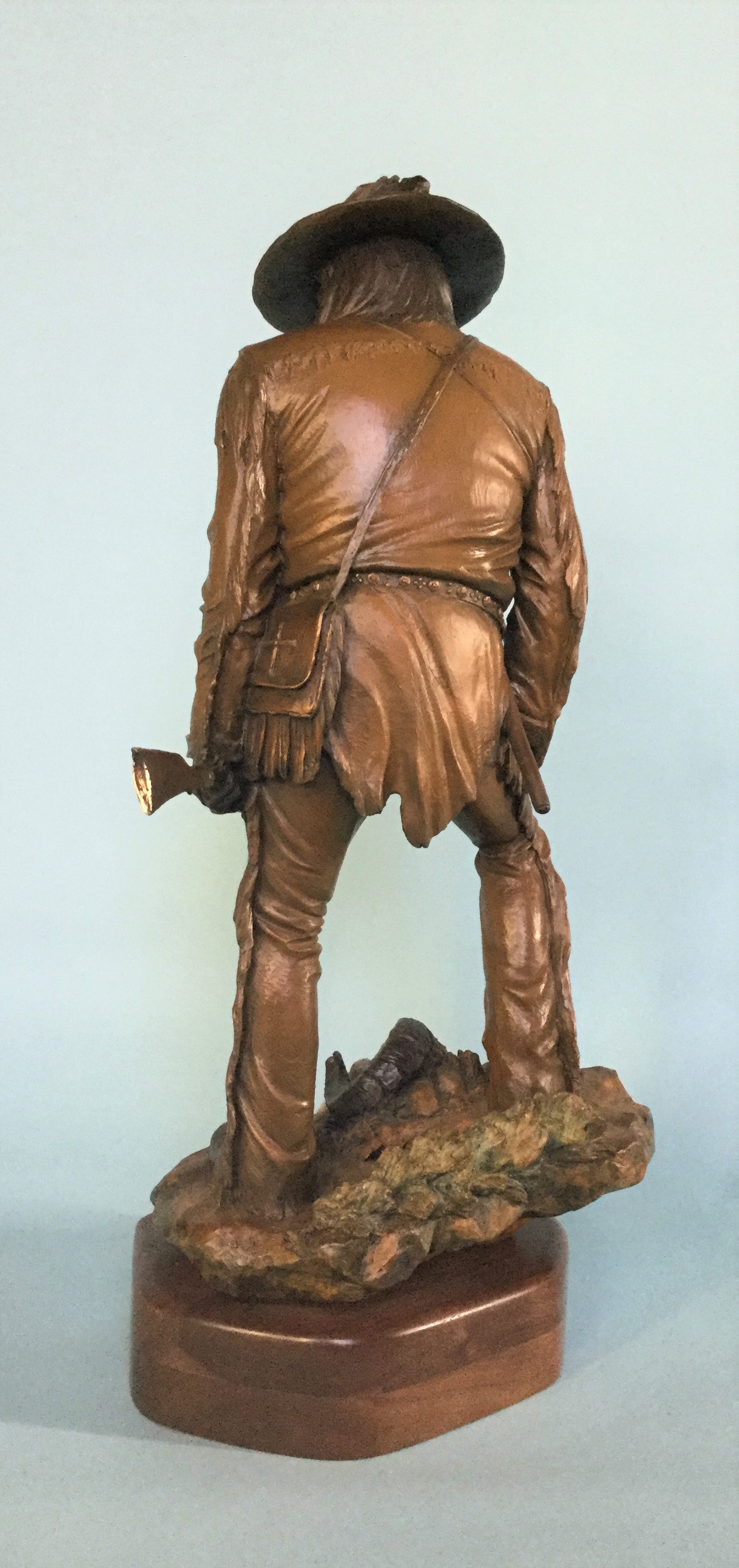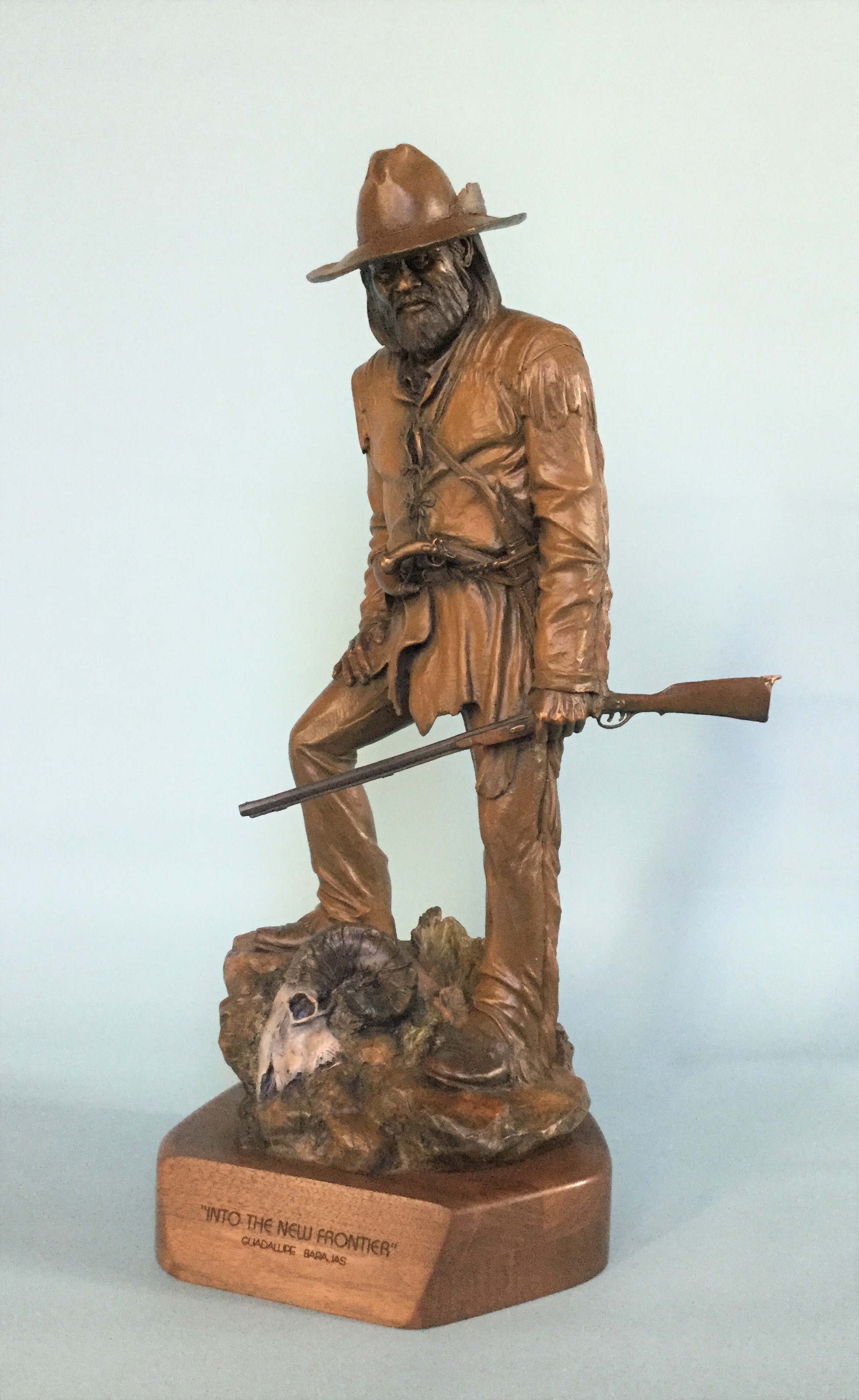 MOTHER EARTH
A young mother, moments after giving birth.
13″ H x 6″ W x 5″ D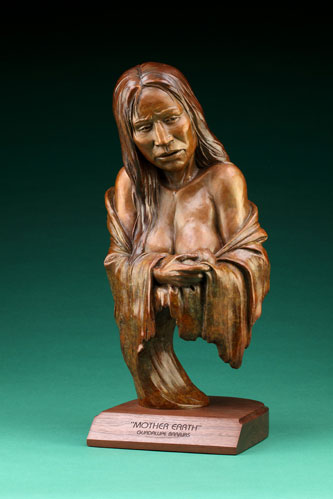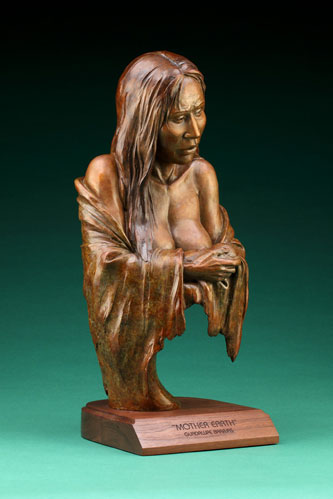 MULE SKINNER
Mule skinners were those who mastered the skills needed to handle mule teams, which were among the first to carry freight into the new frontier.
17″ H x 12″ W x 9″ D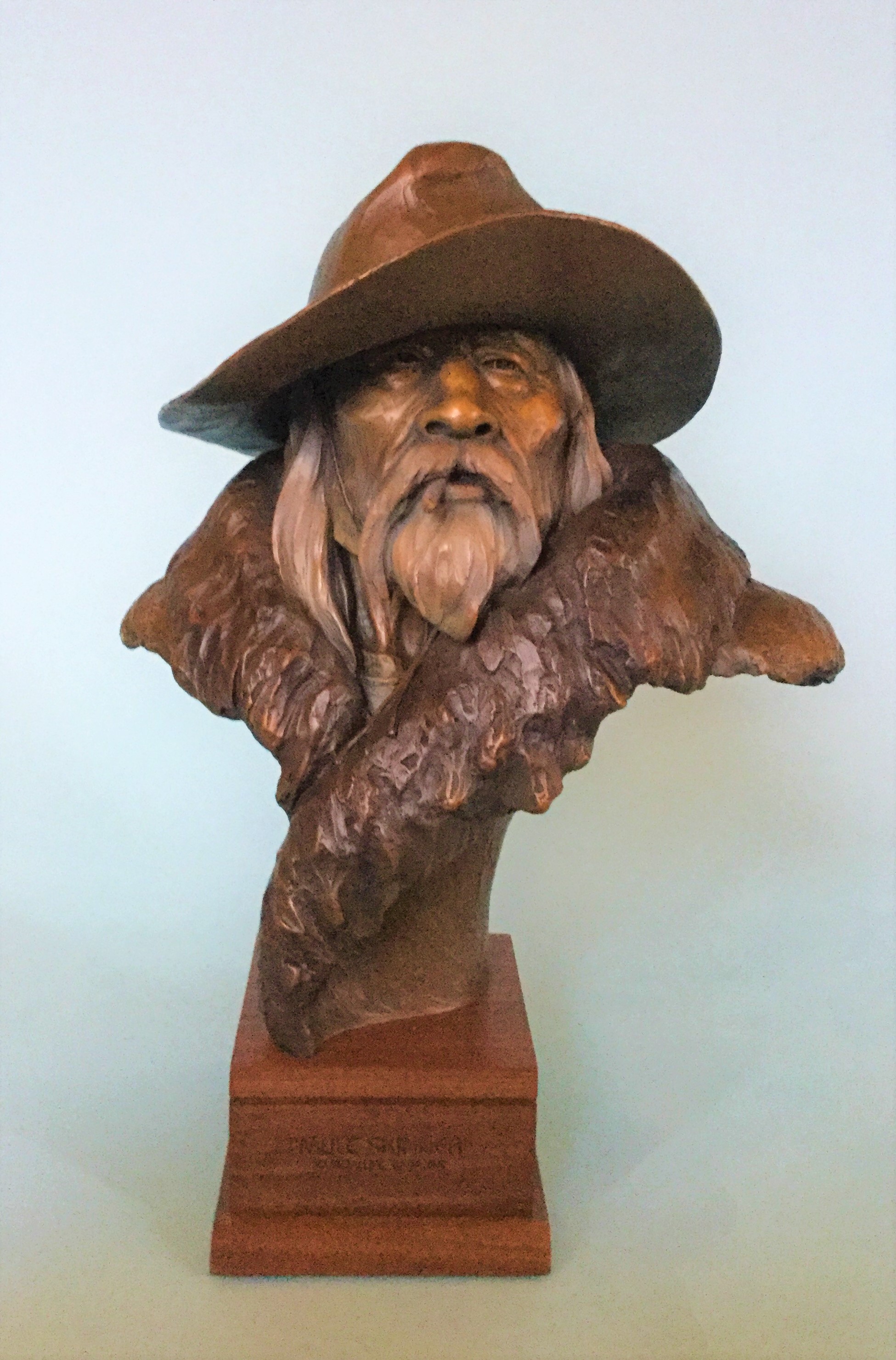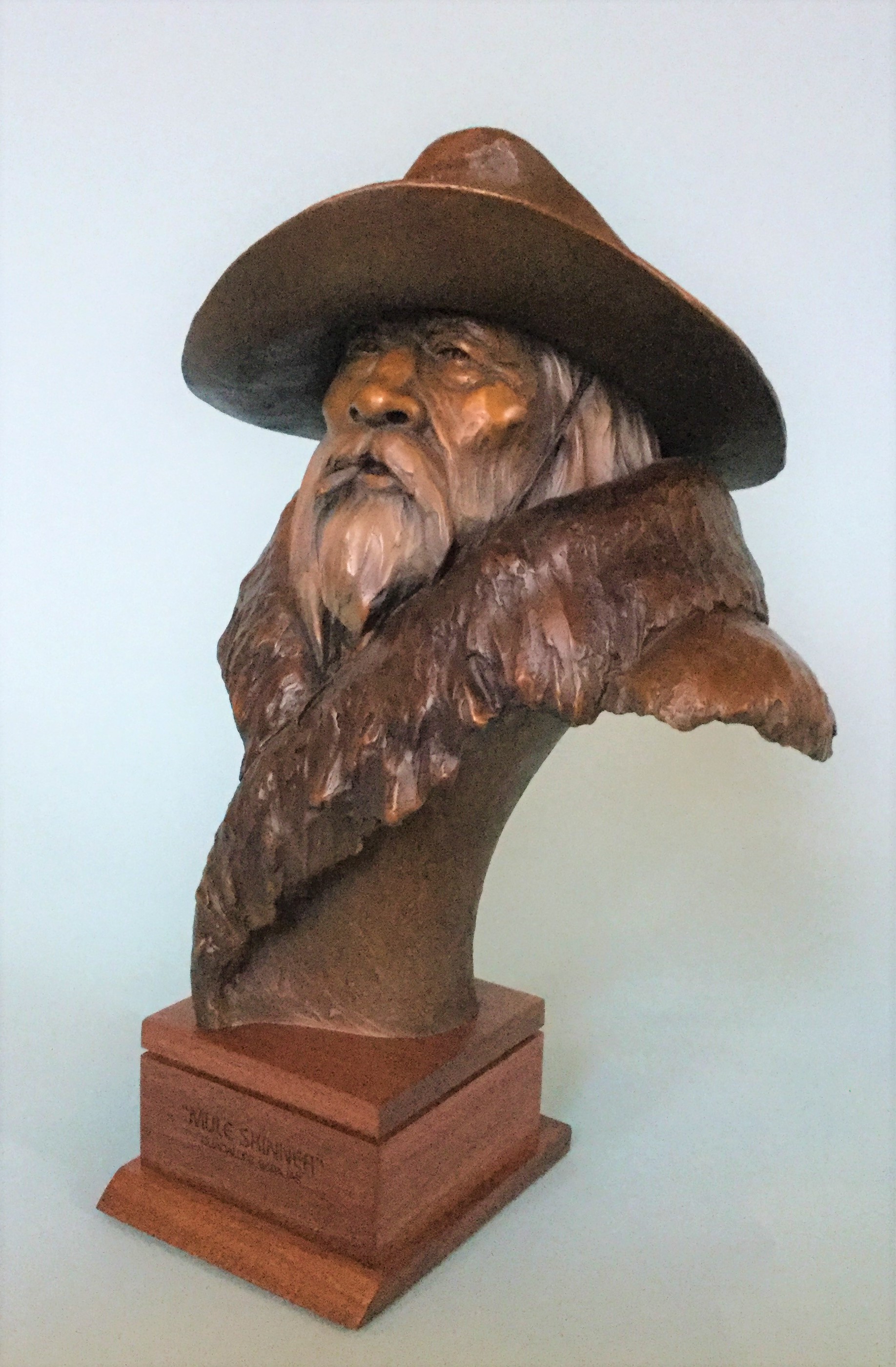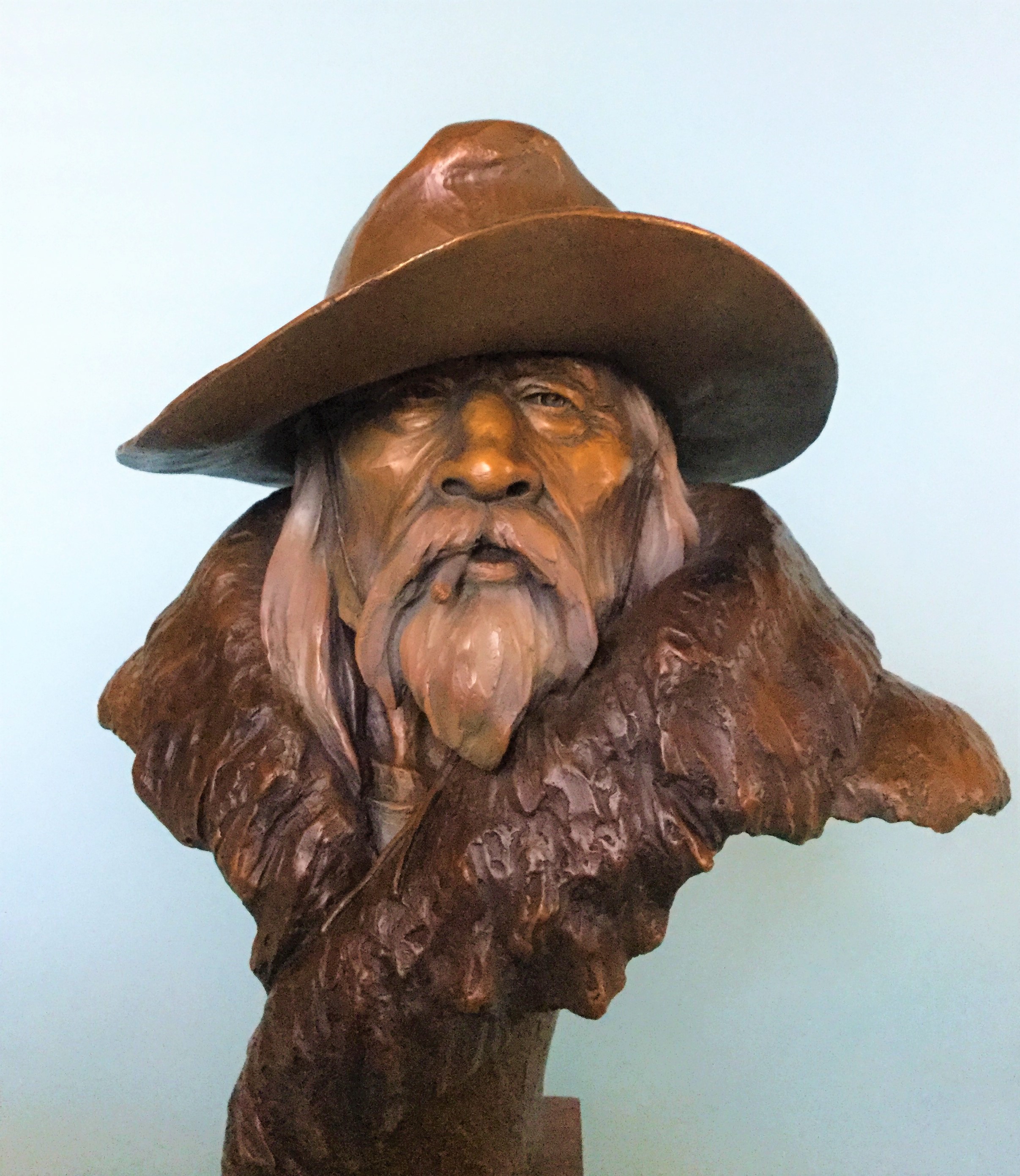 ON SACRED GROUND
To the Native American the Earth symbolized life, which was theirs to share but never to own.
27″ H X 19″ W x 12″ D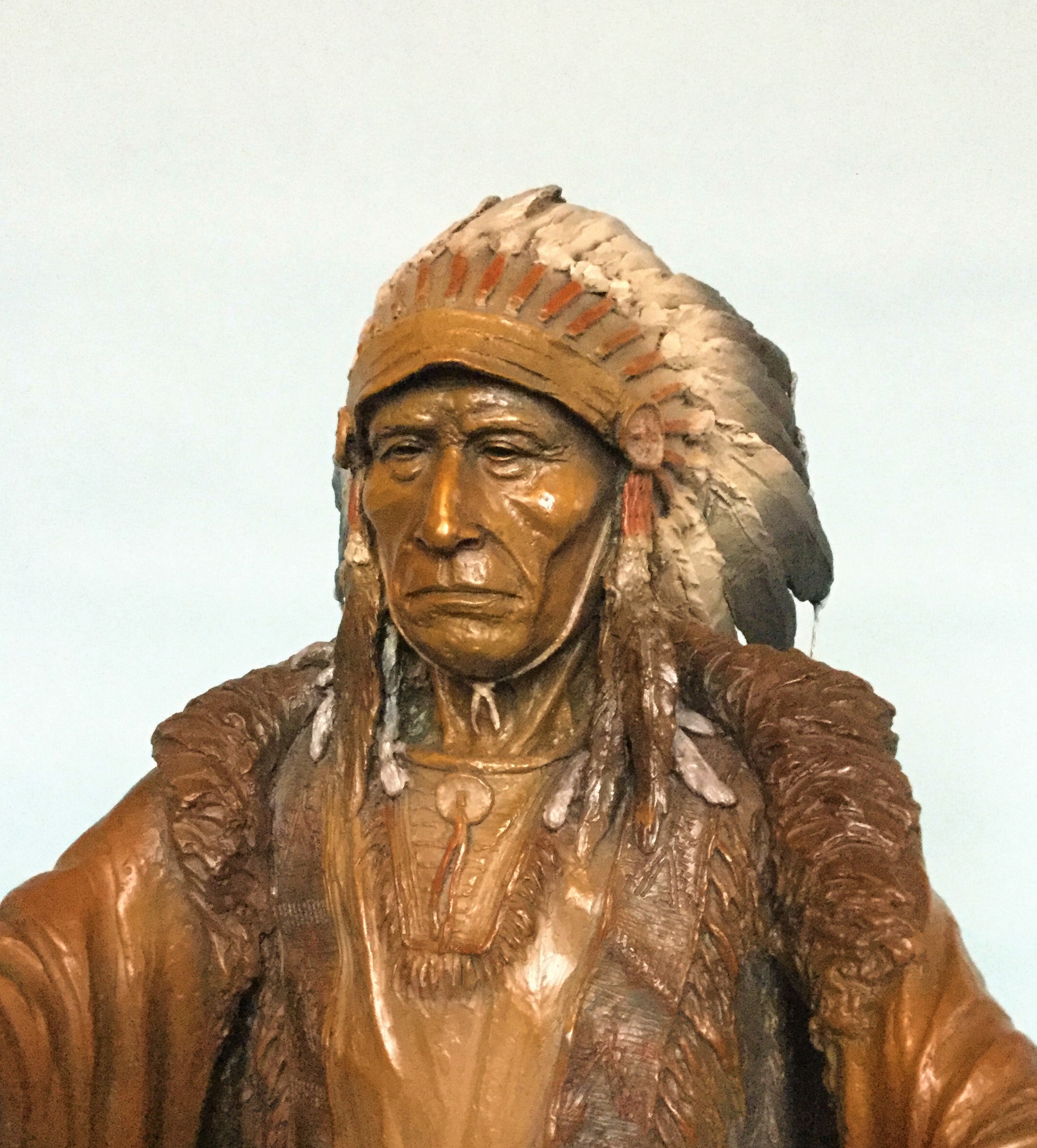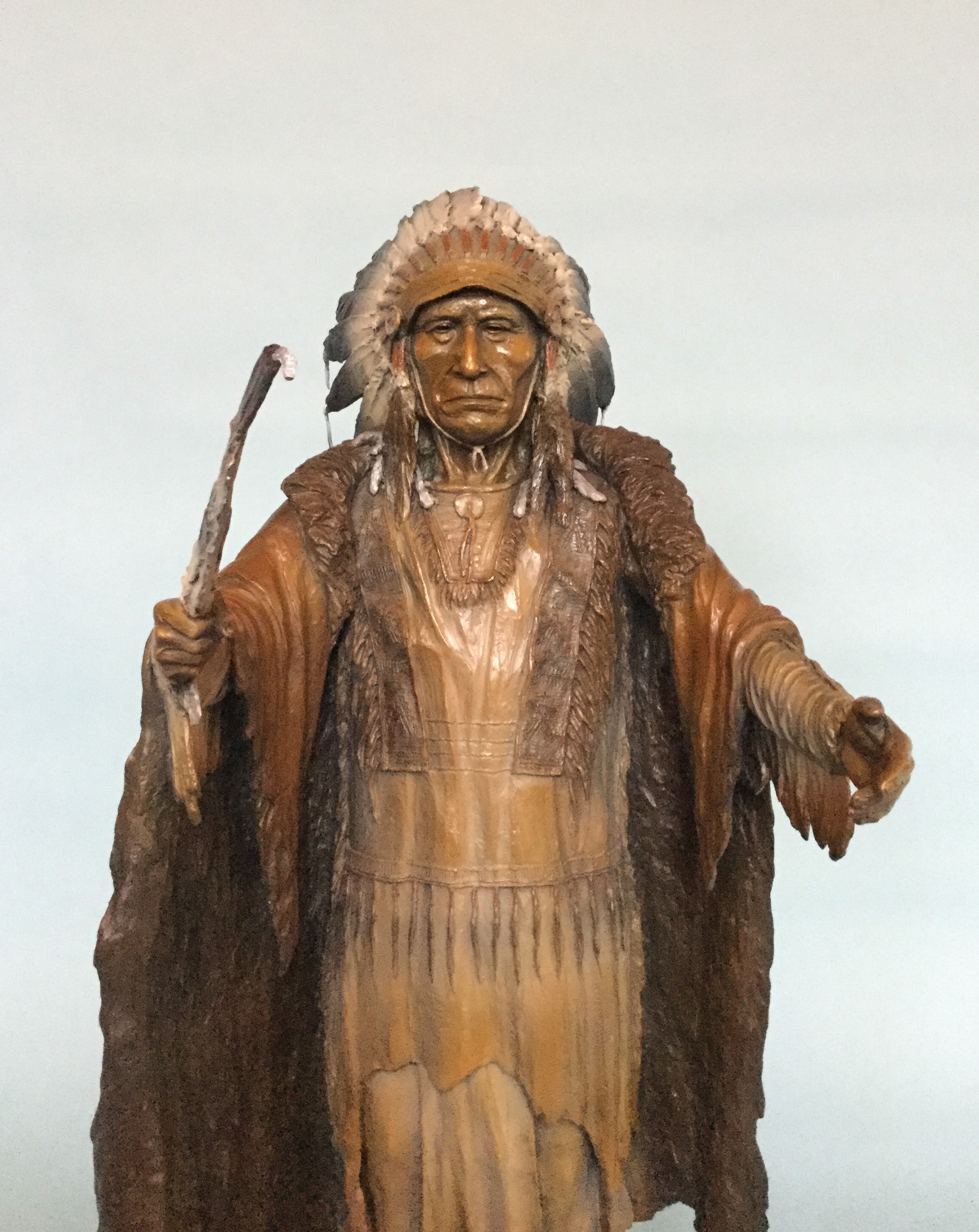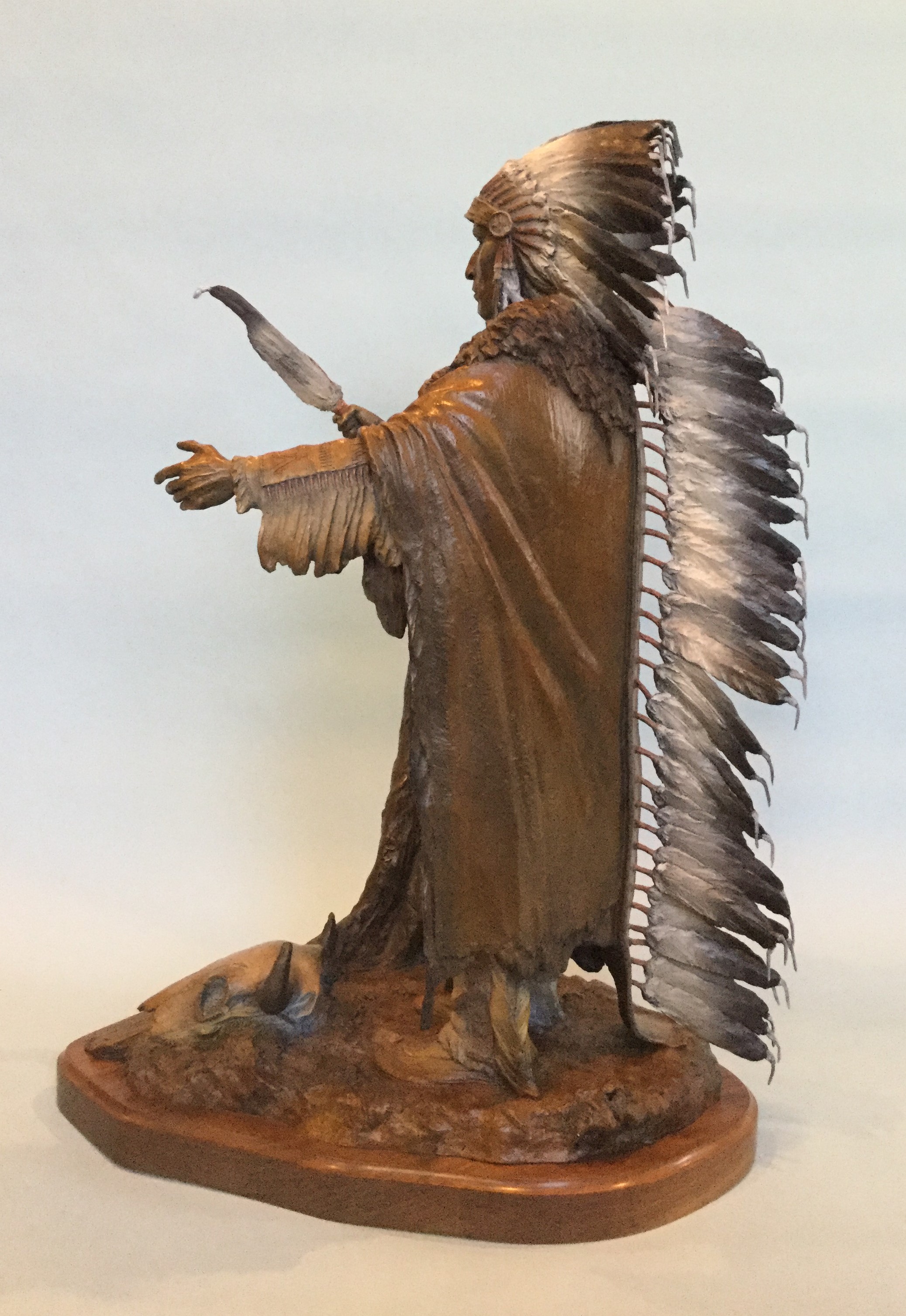 OURS NO MORE
To the Native Americans, there was that point when they realized their way of life was never to be the same.
25″ H X 12″ W x 12″ D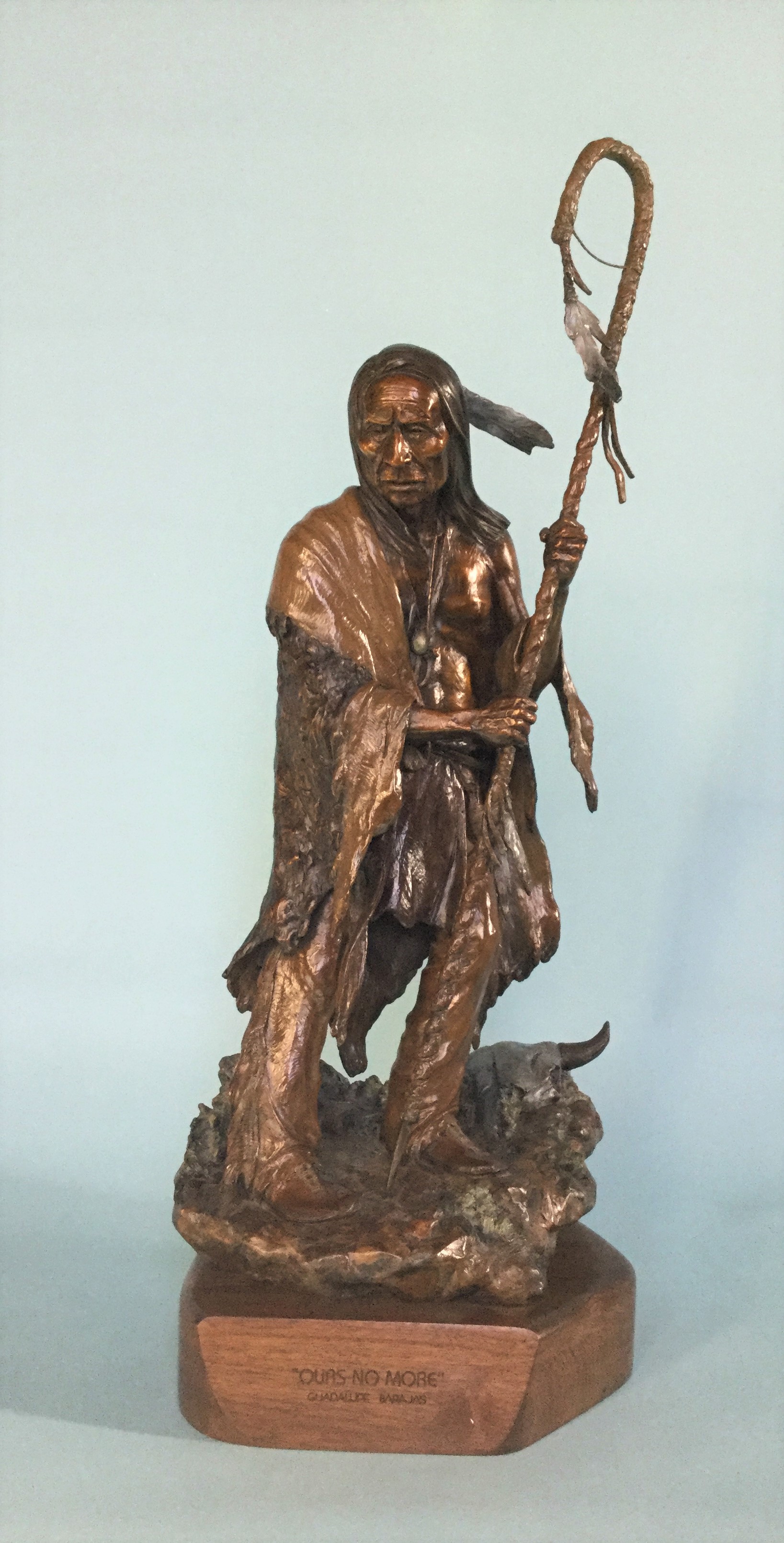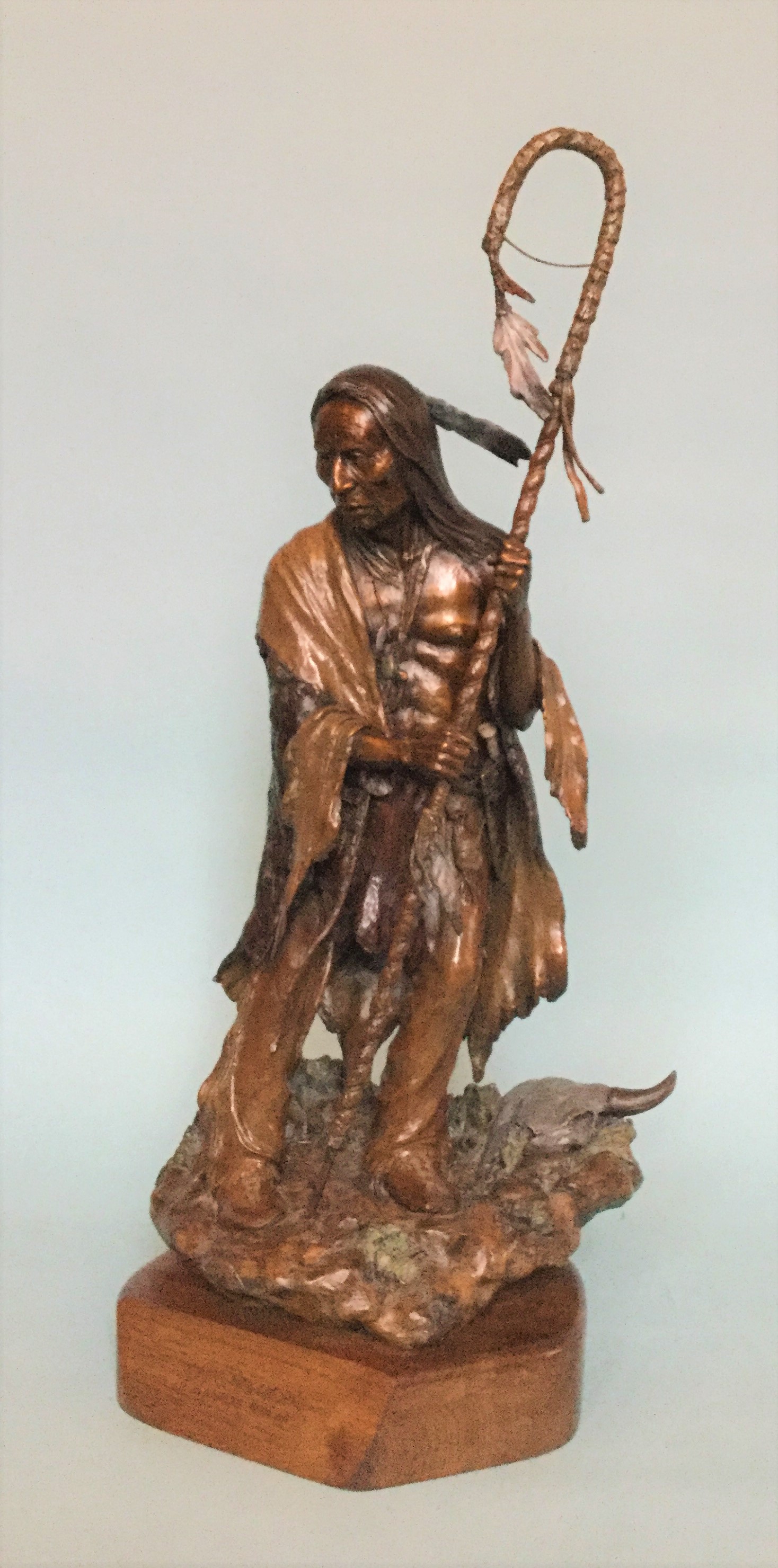 REFLECTIONS
A shy Hopi maiden lost in thought.
36″ H X 10″ W x 14″ D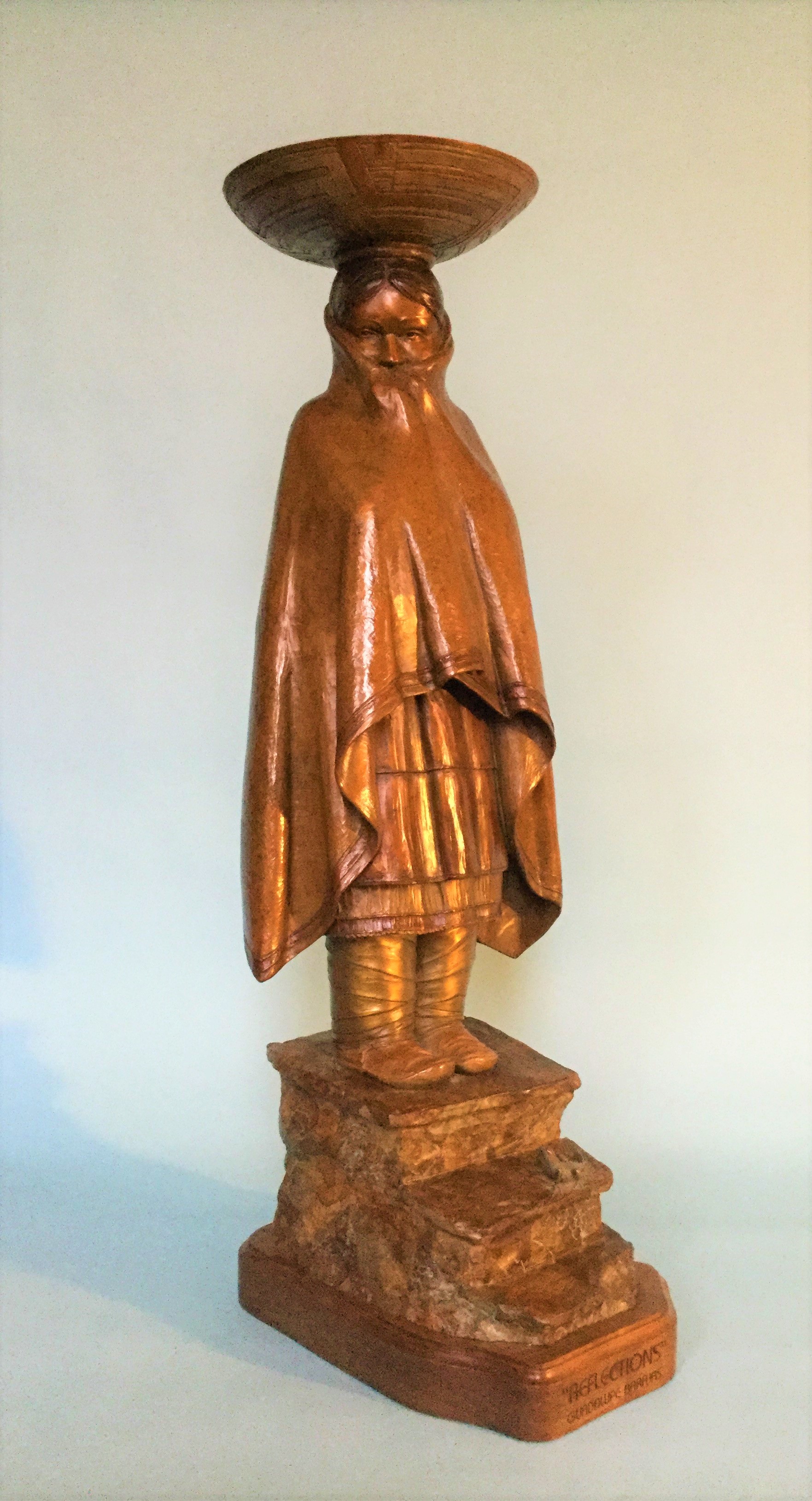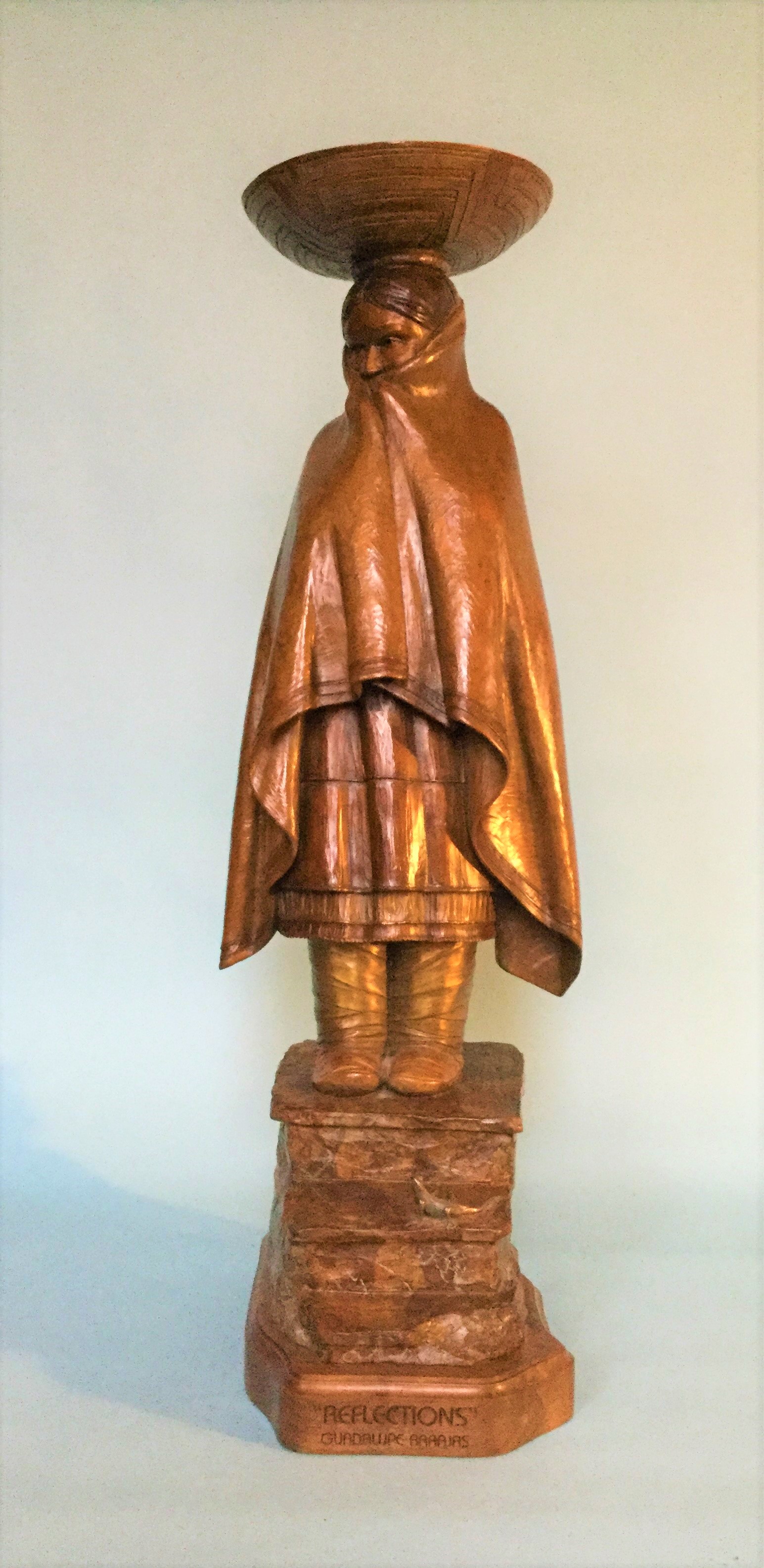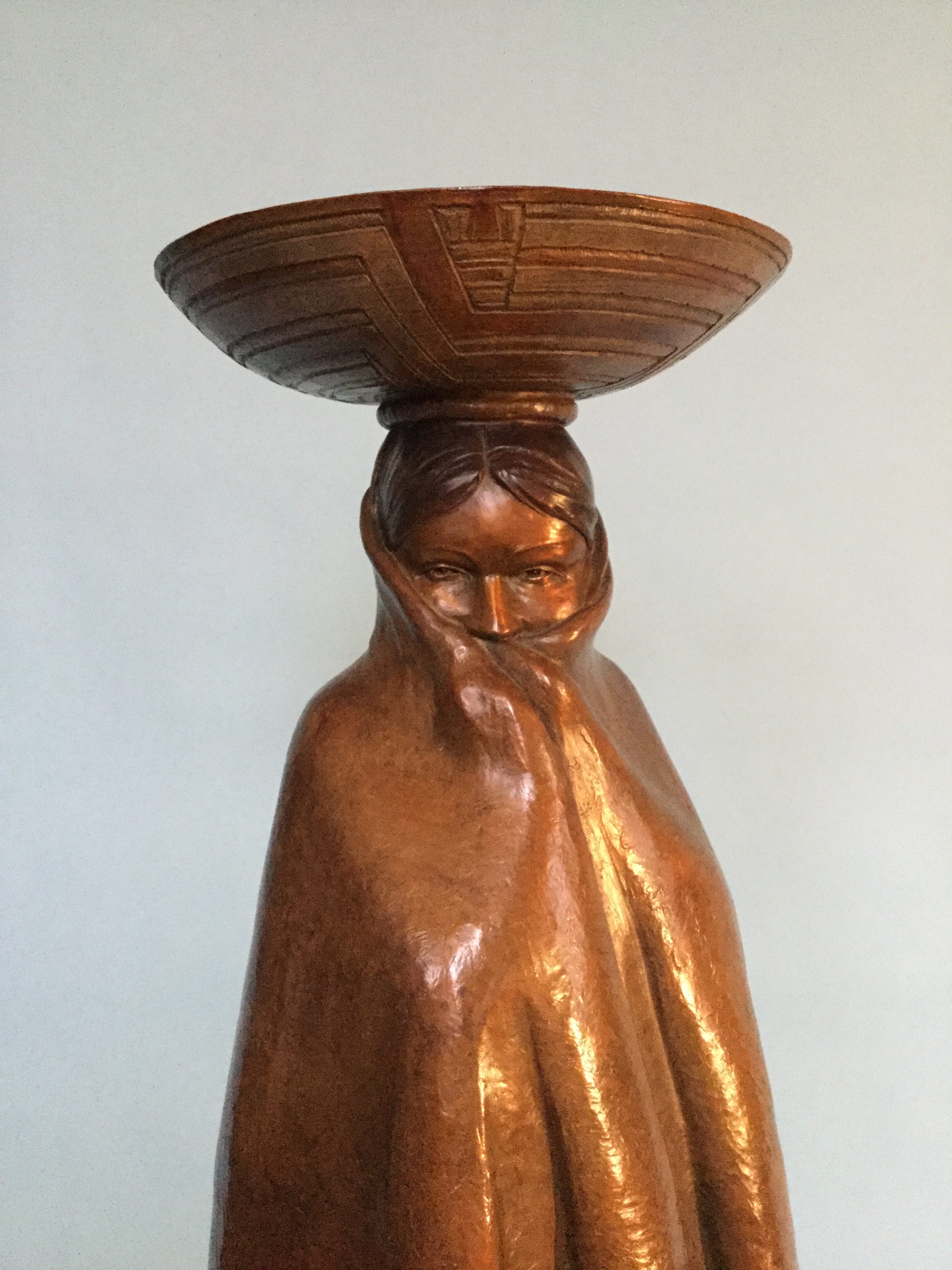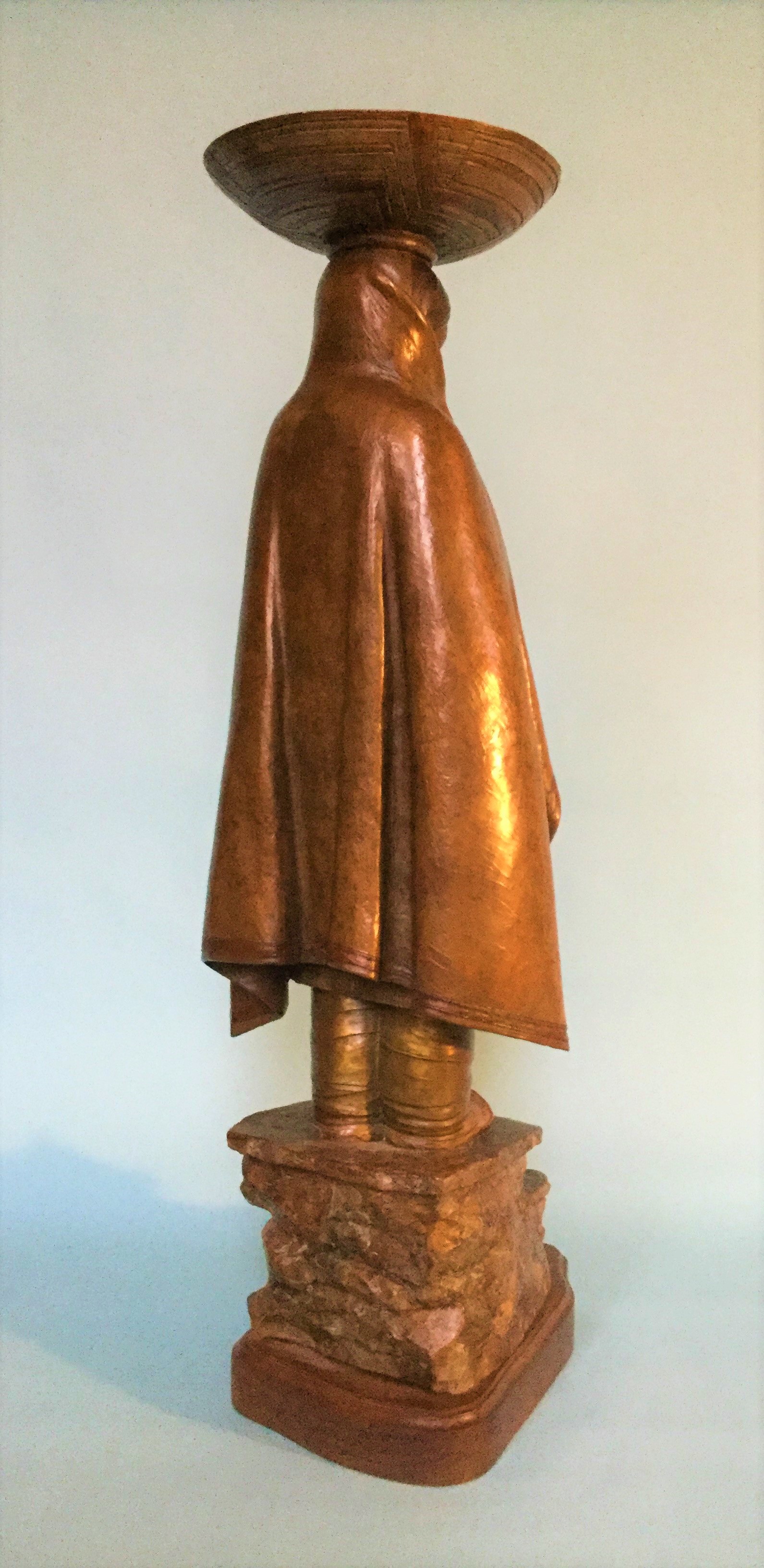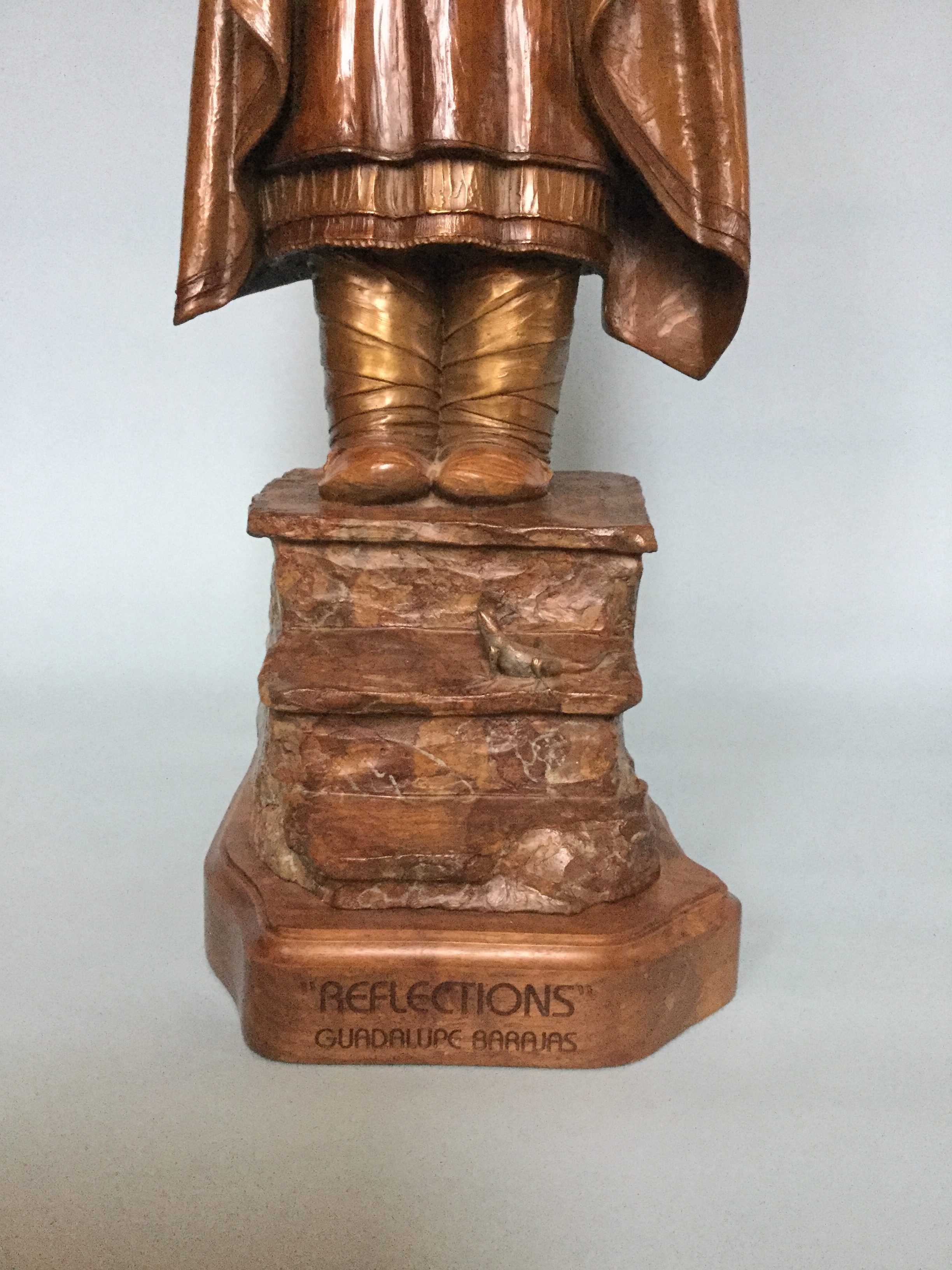 RING LEADER
Chosen to lead the herd
13″ H x 29″ W x 11″ D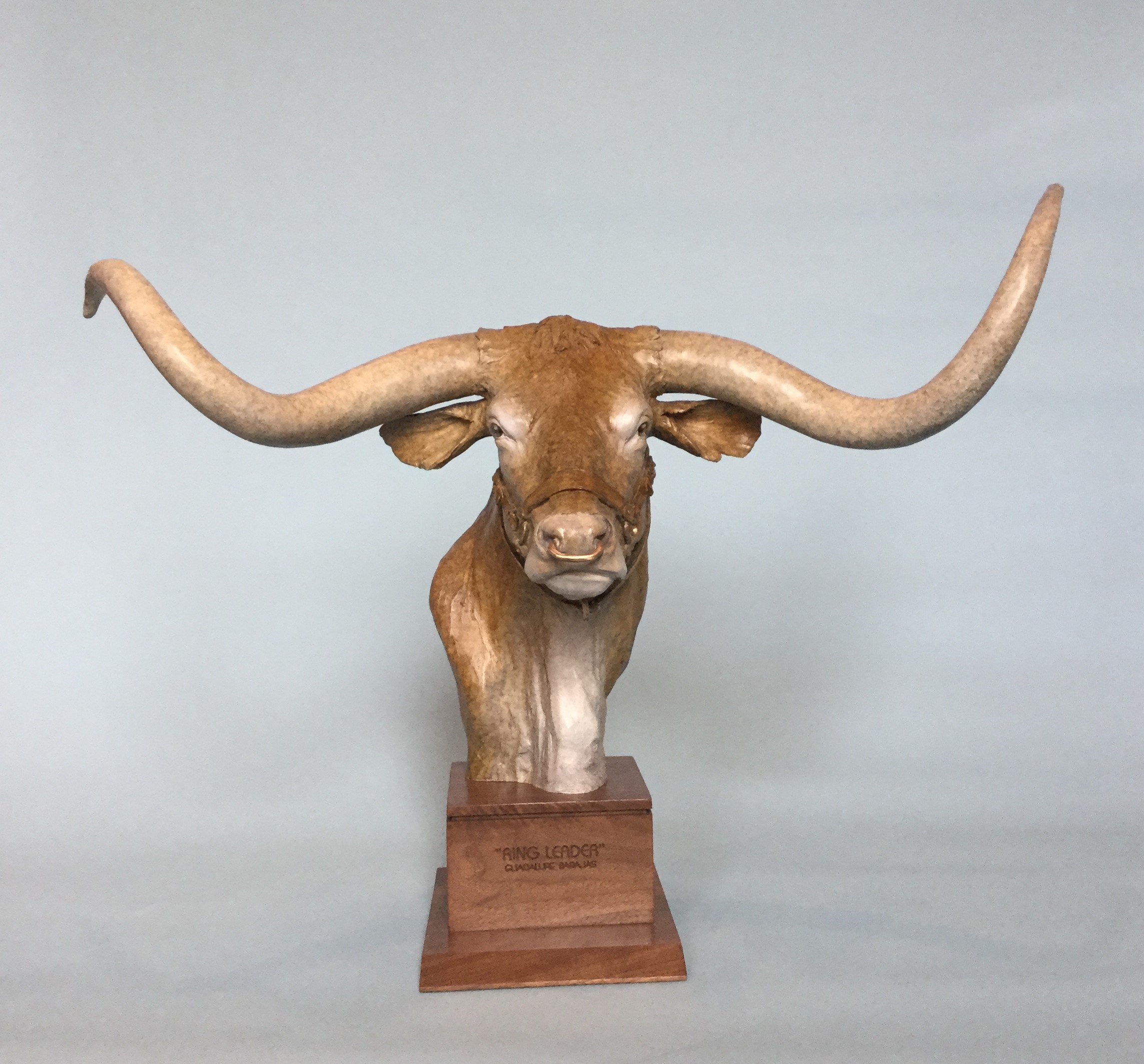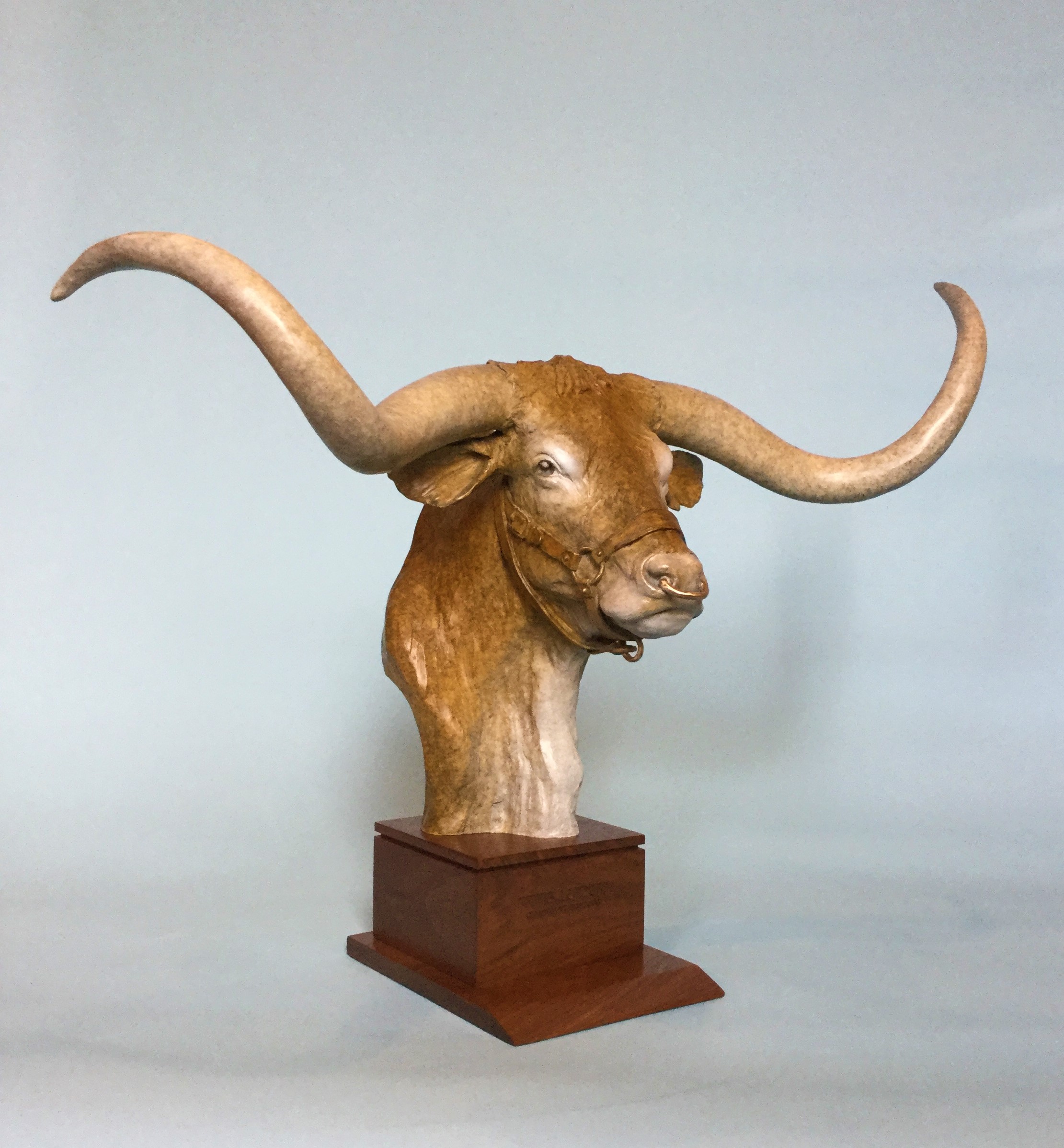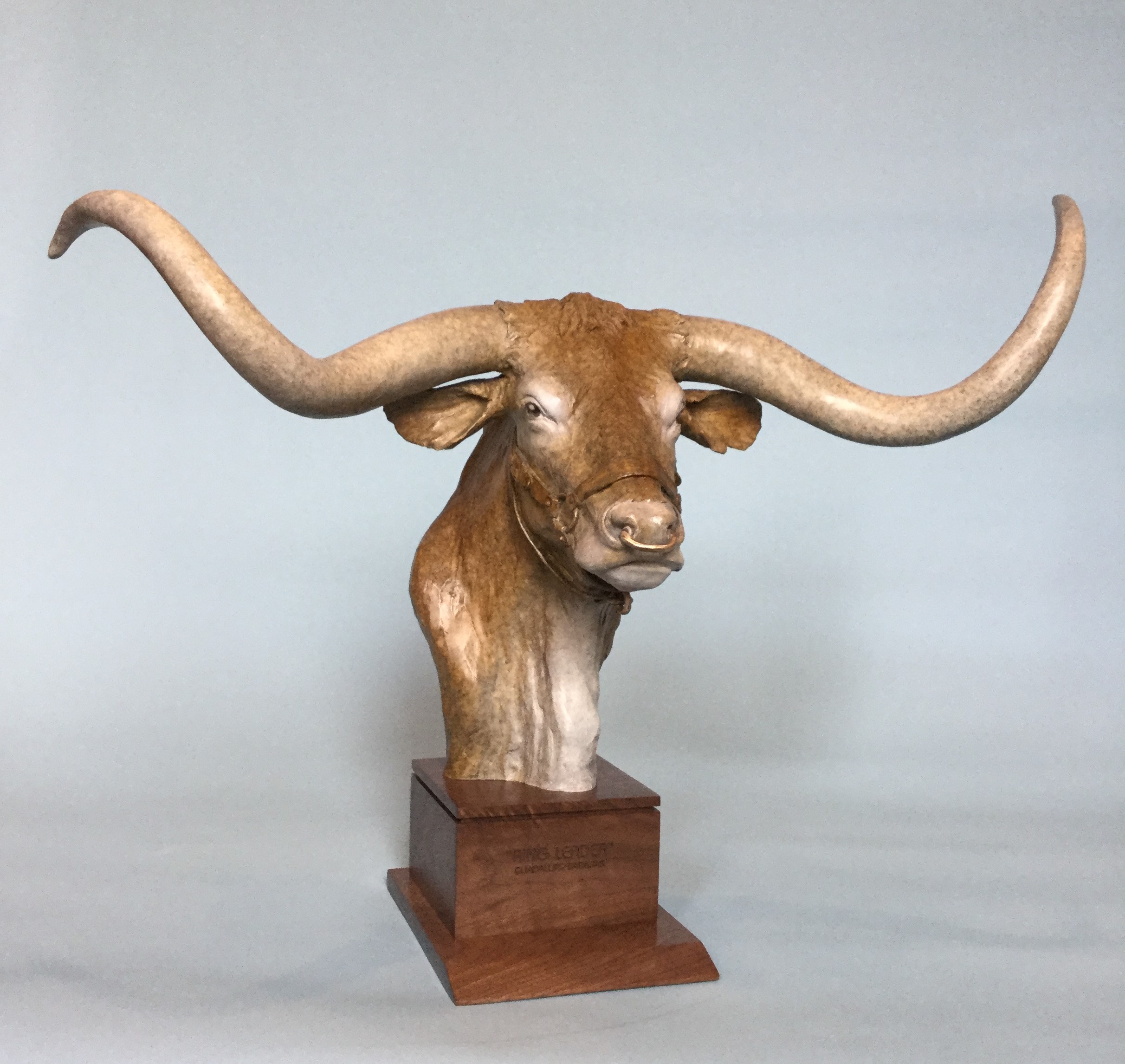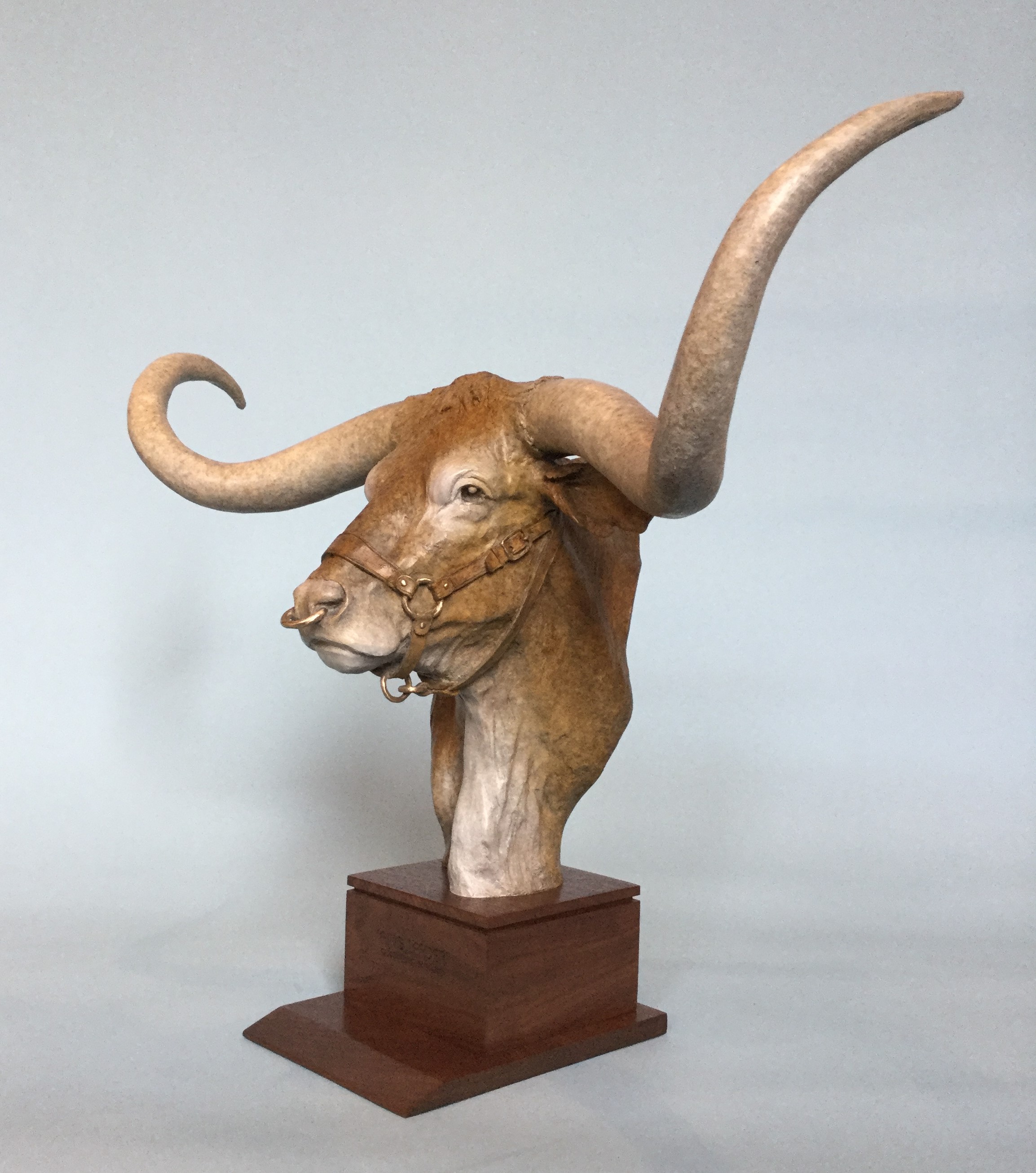 SKY MESSENGER
The golden eagle is sacred to the Native American as the messenger between Heaven and Earth.
19″ W x 13″ D x 22″ H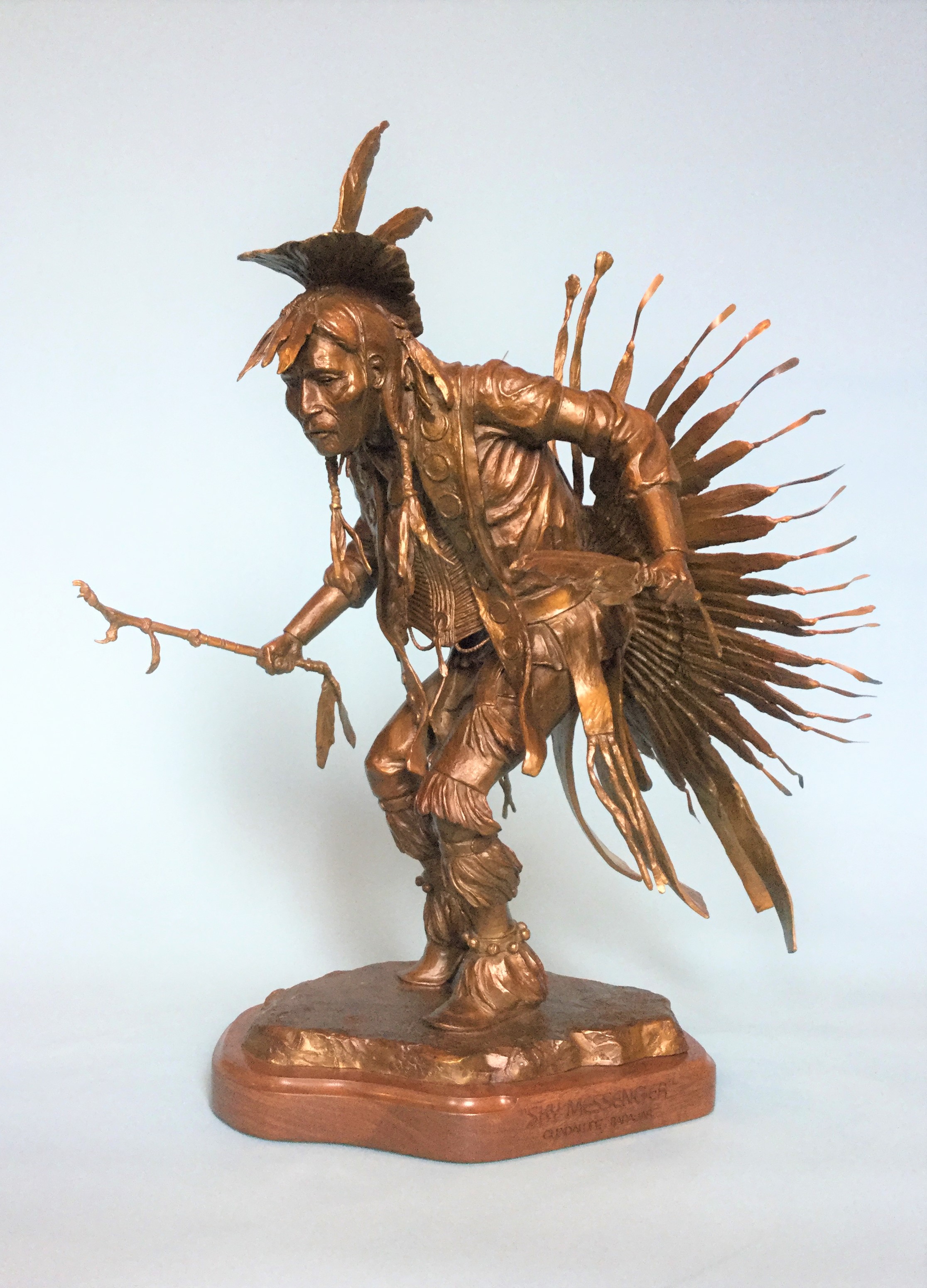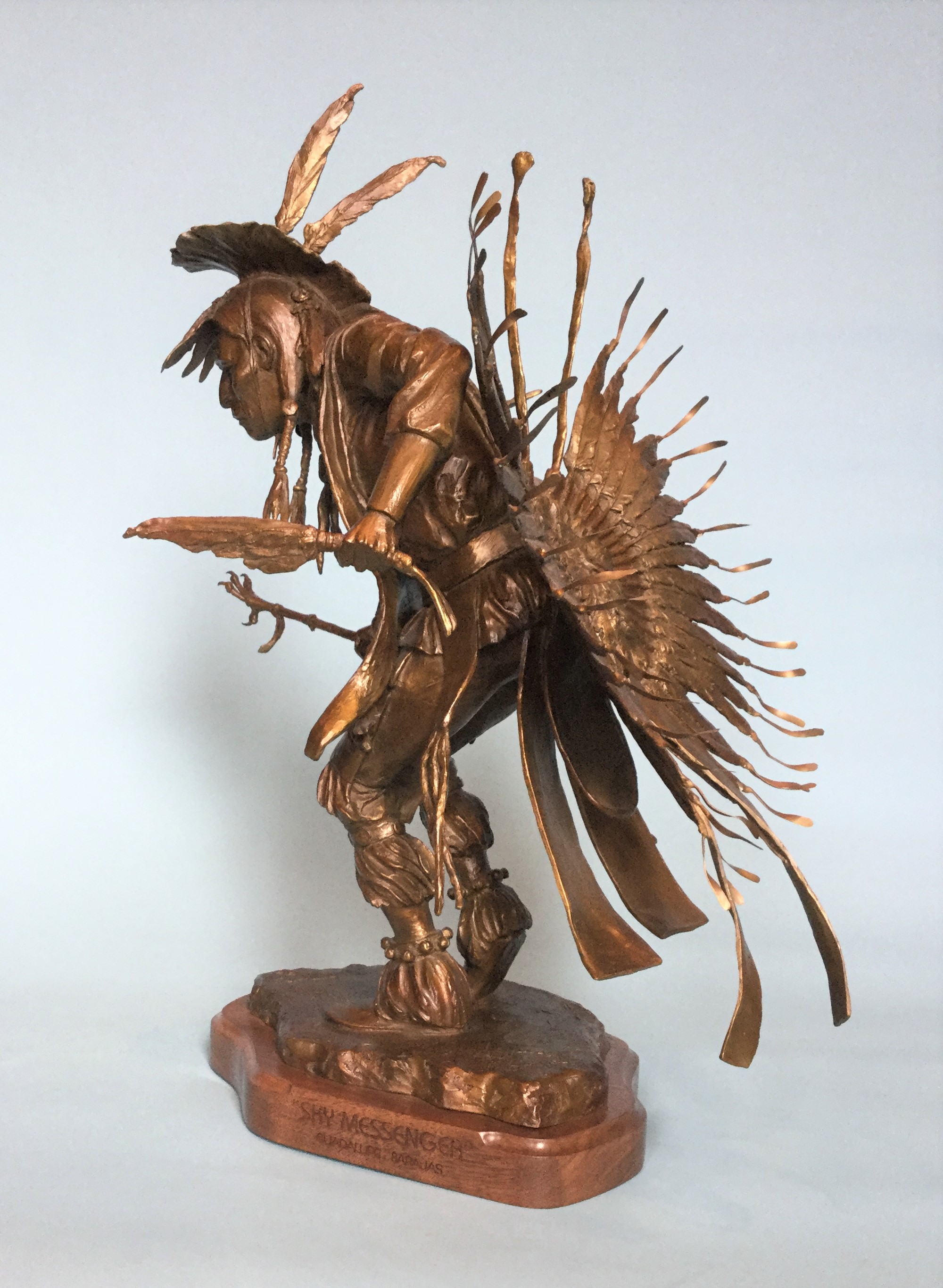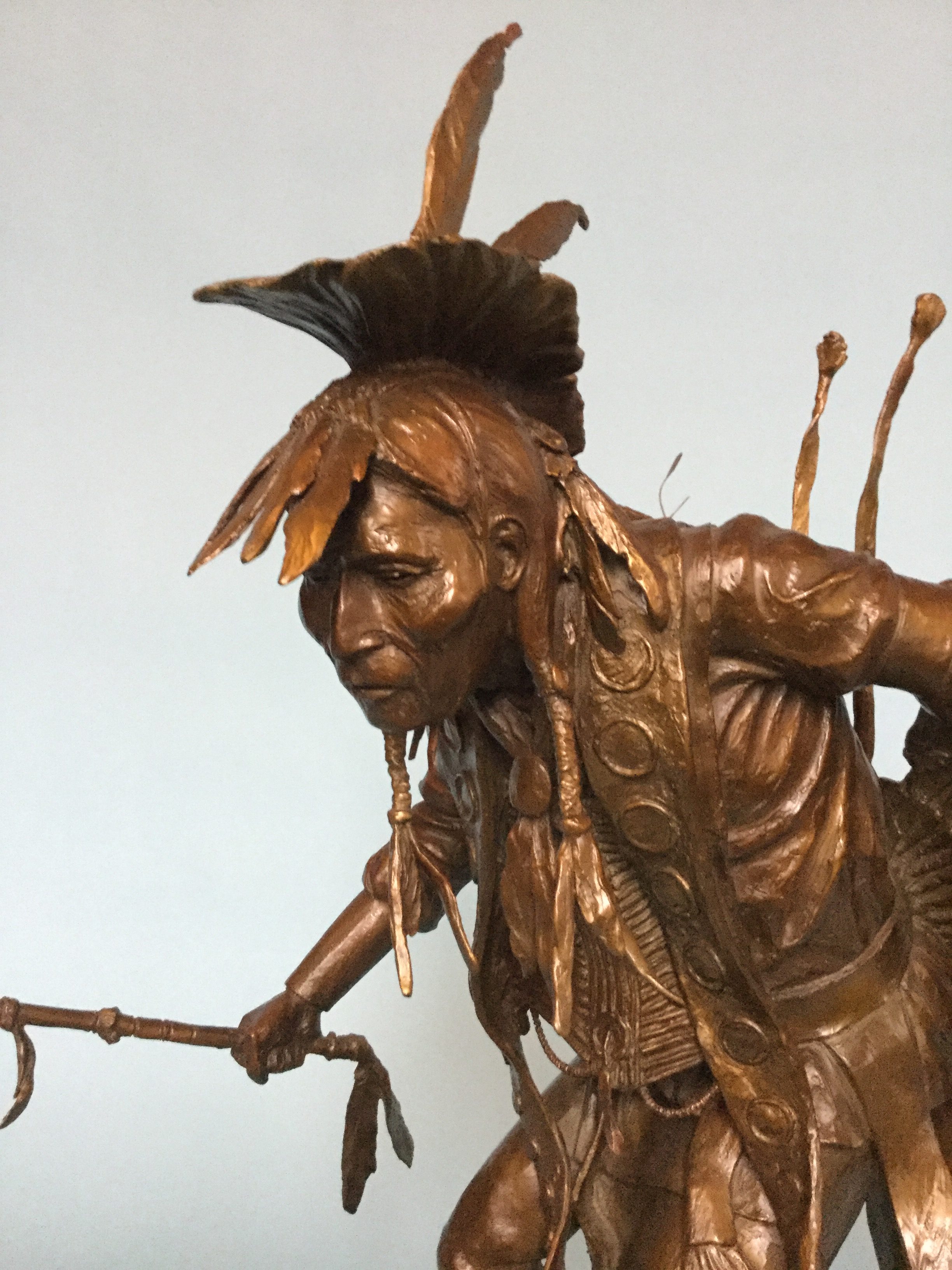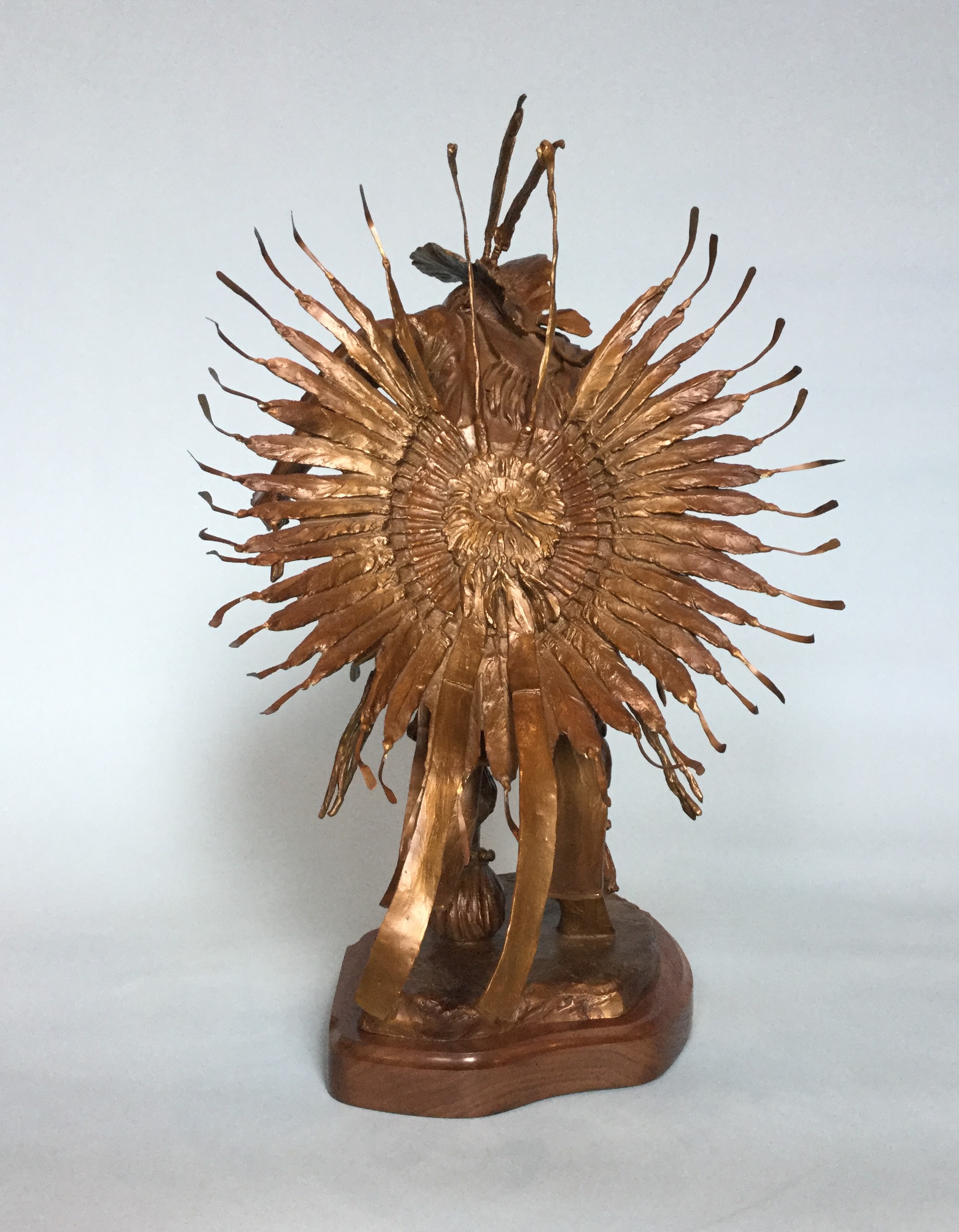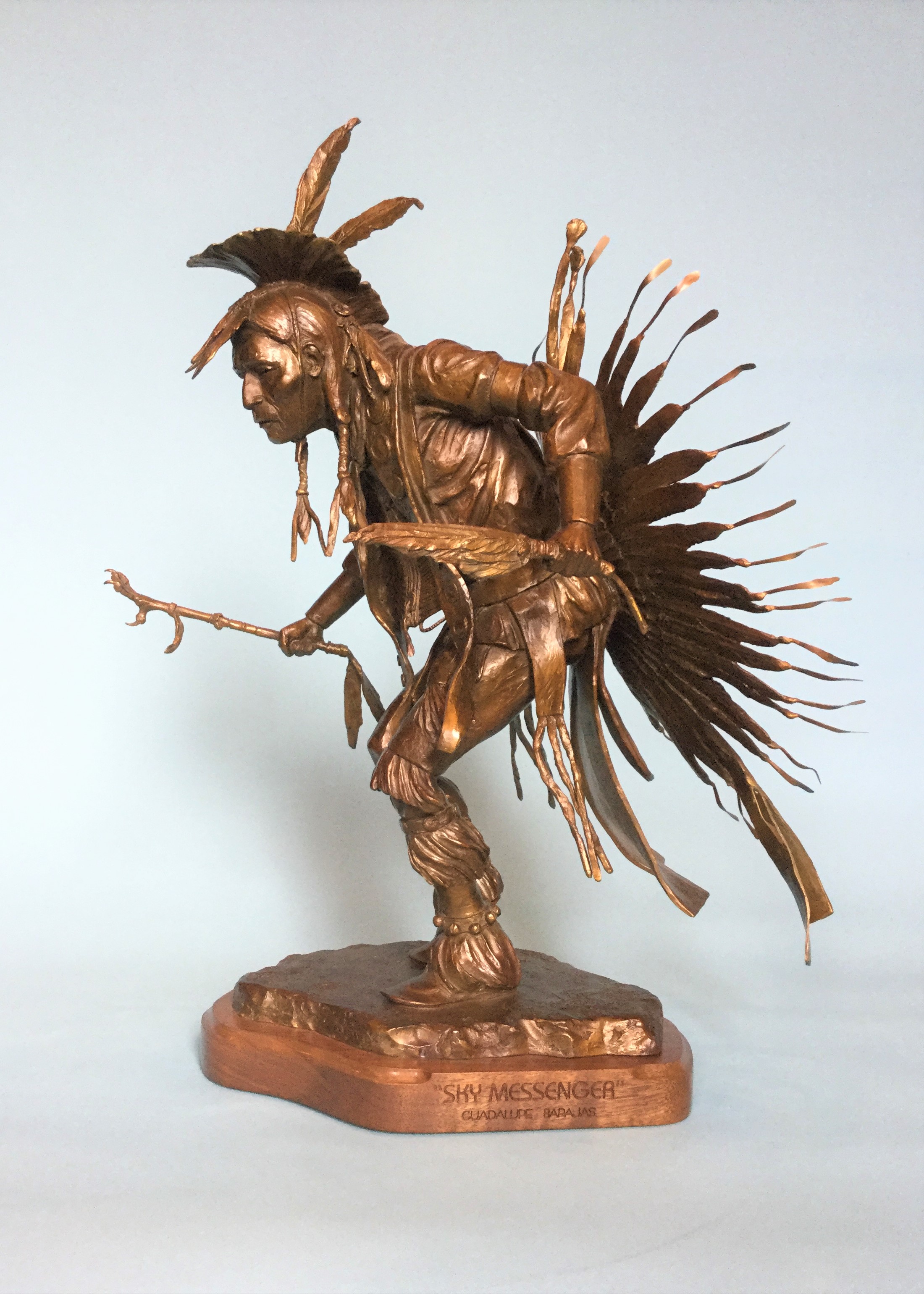 SON OF BUFFALO SOLDIER
A Mandan warrior, whose father was a Buffalo Soldier.
15″ H x 7″ W x 7″ D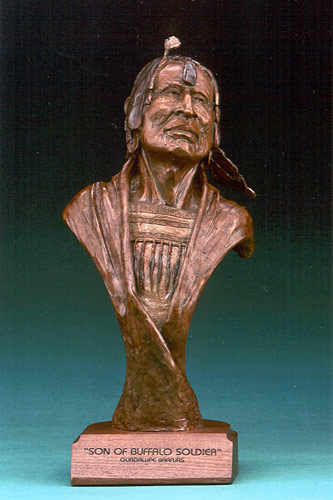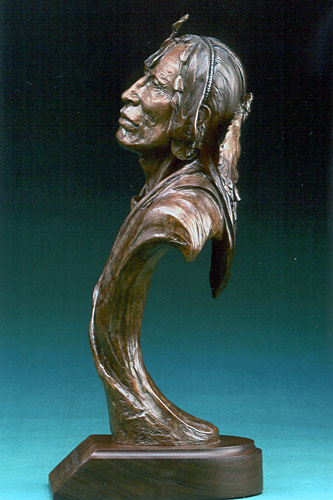 STORYTELLER
A Navajo elder rises from the cliff dwellings of the Mesa Verde to retell the history of his people.
28″ H x 13″ W x 17″ D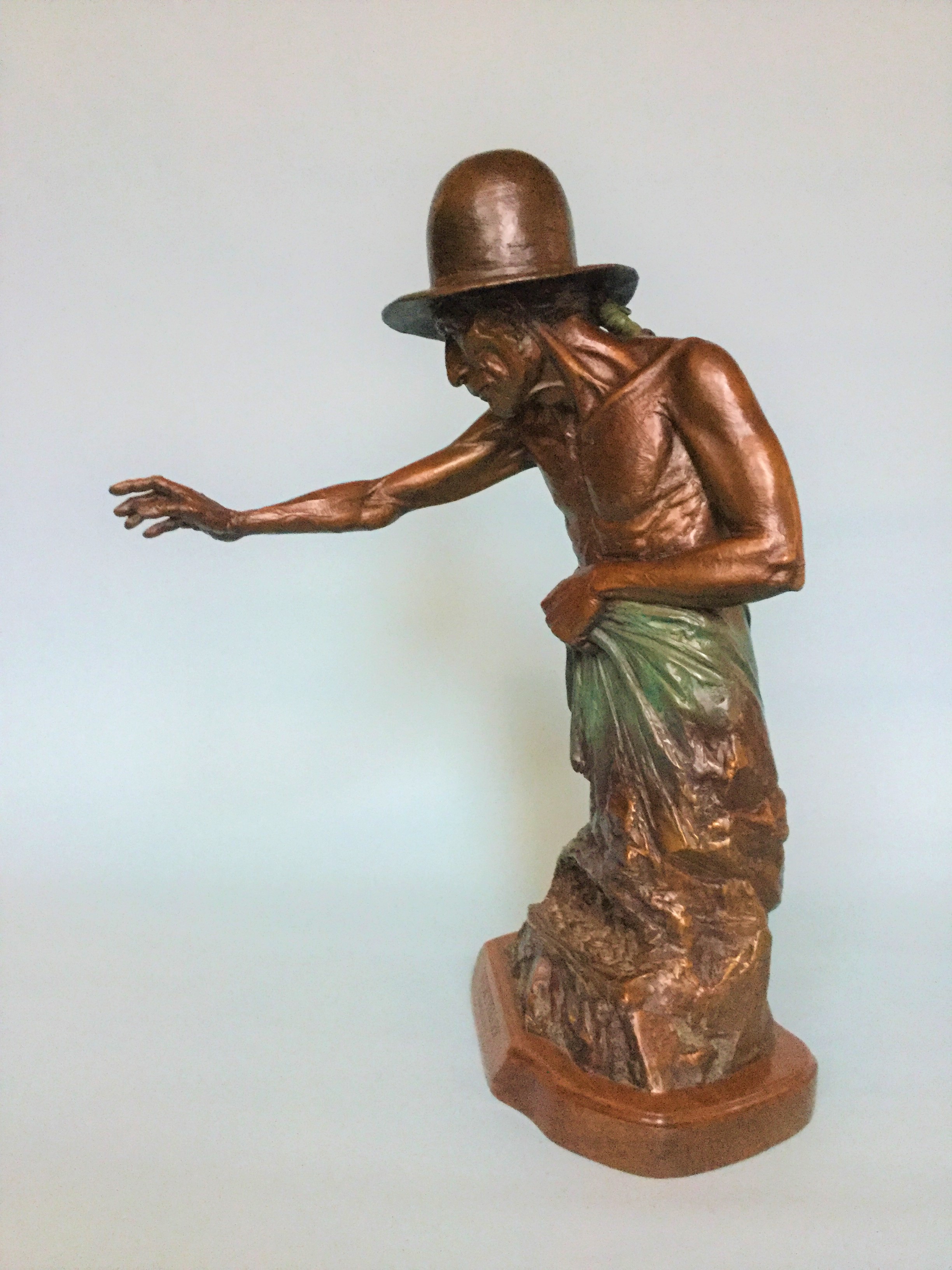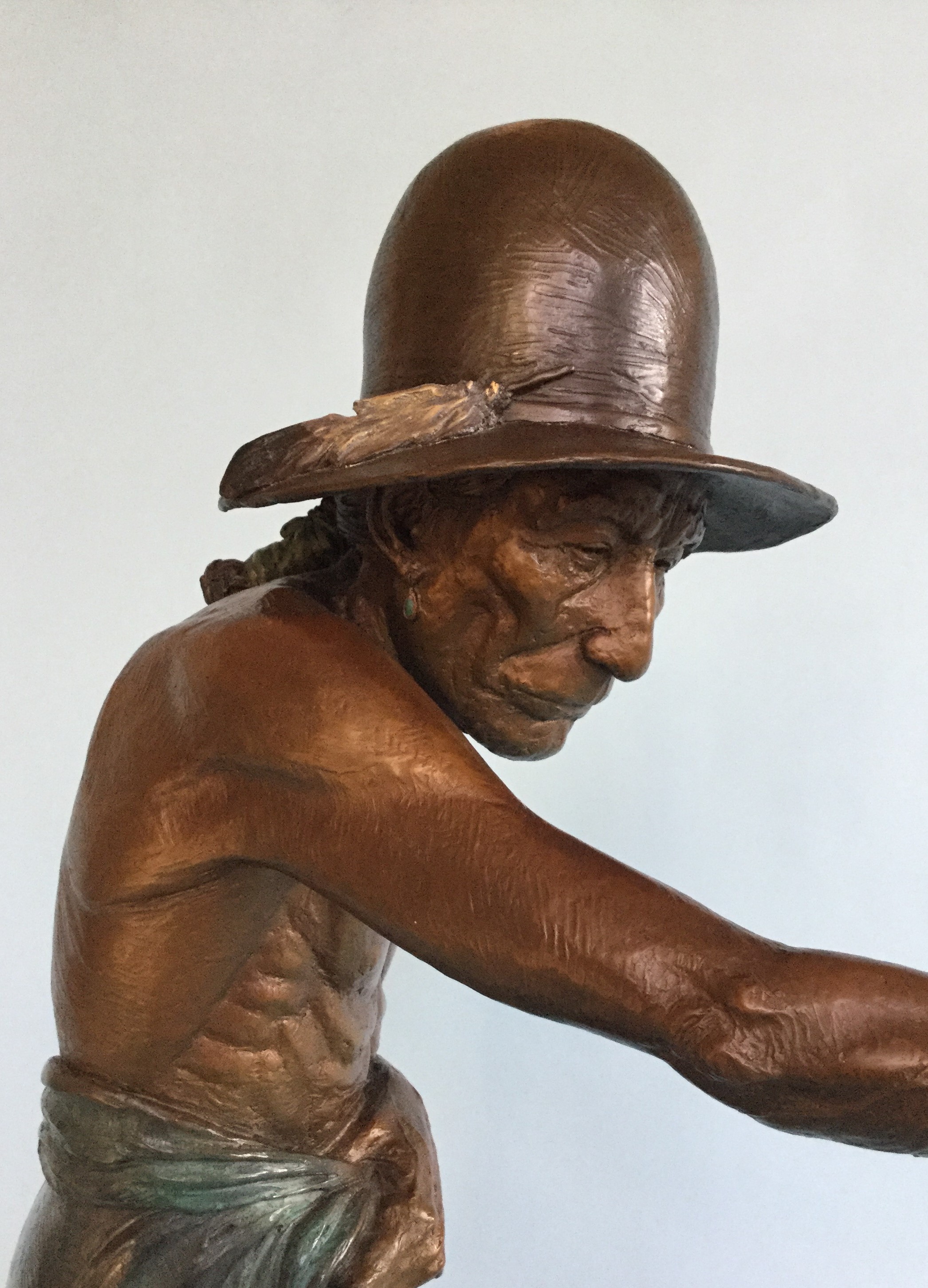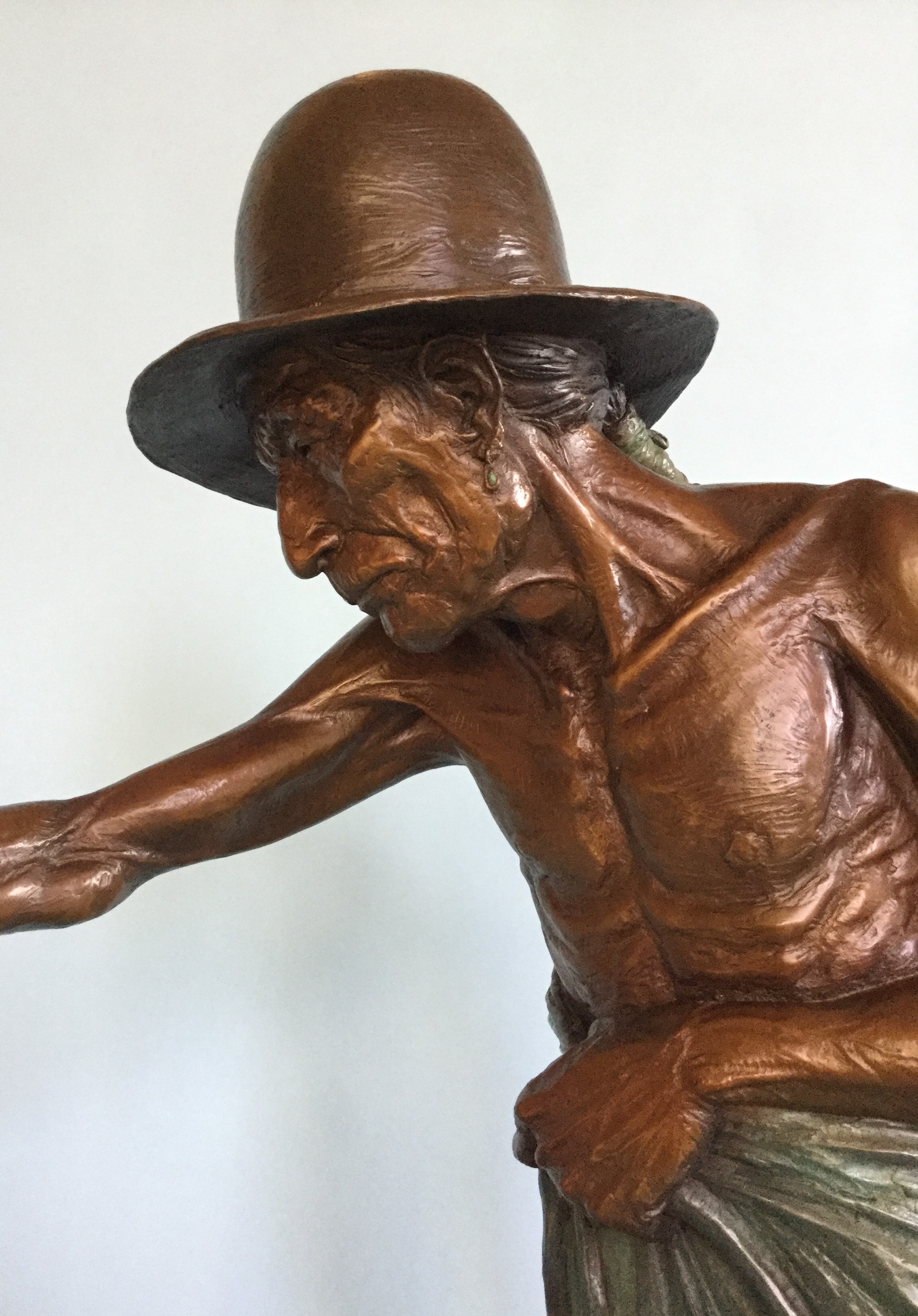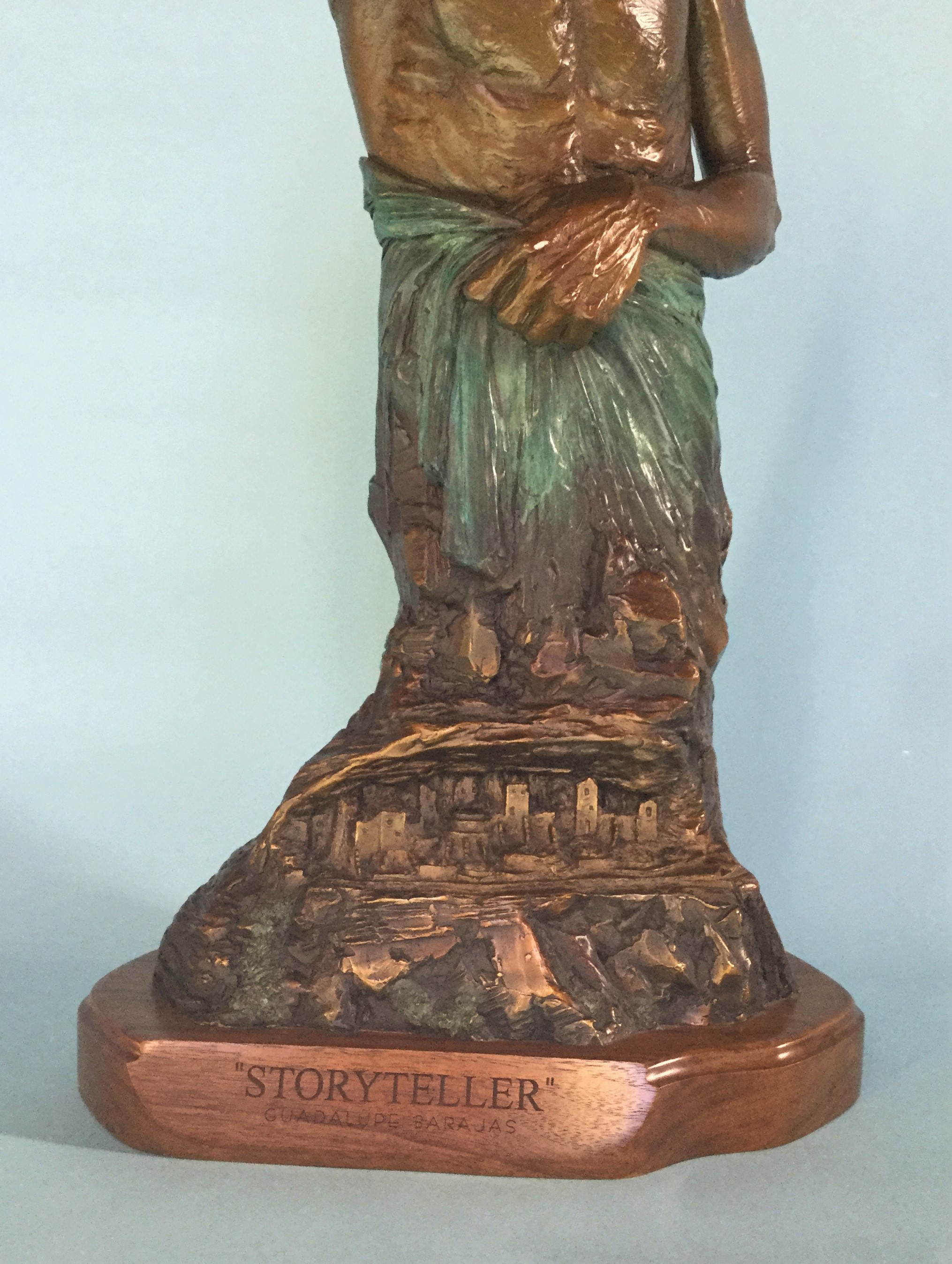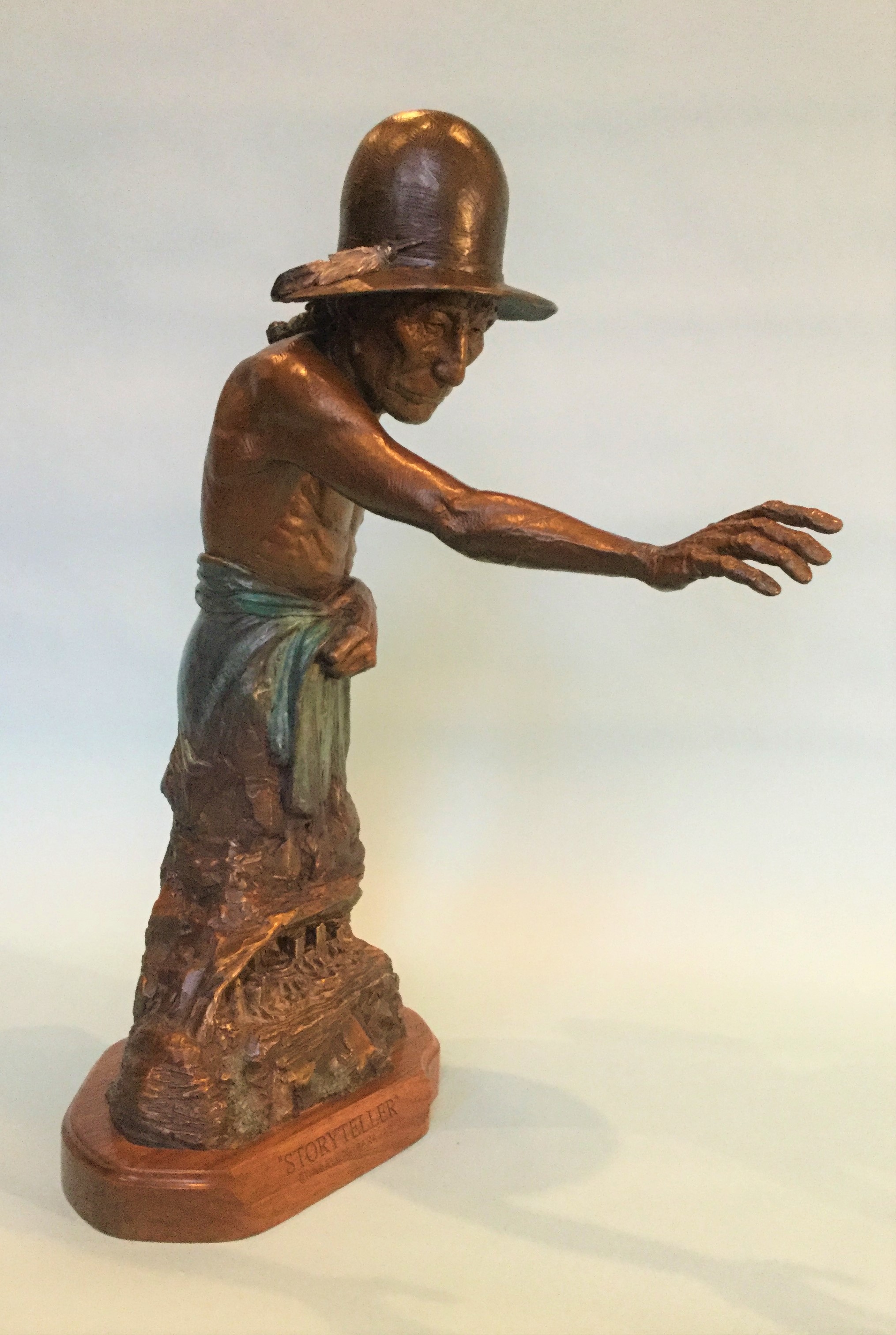 TERRITORIAL DISPUTE
Two massive bulls fighting for dominance of their domain.
11″ H x 21″ W x 13″ D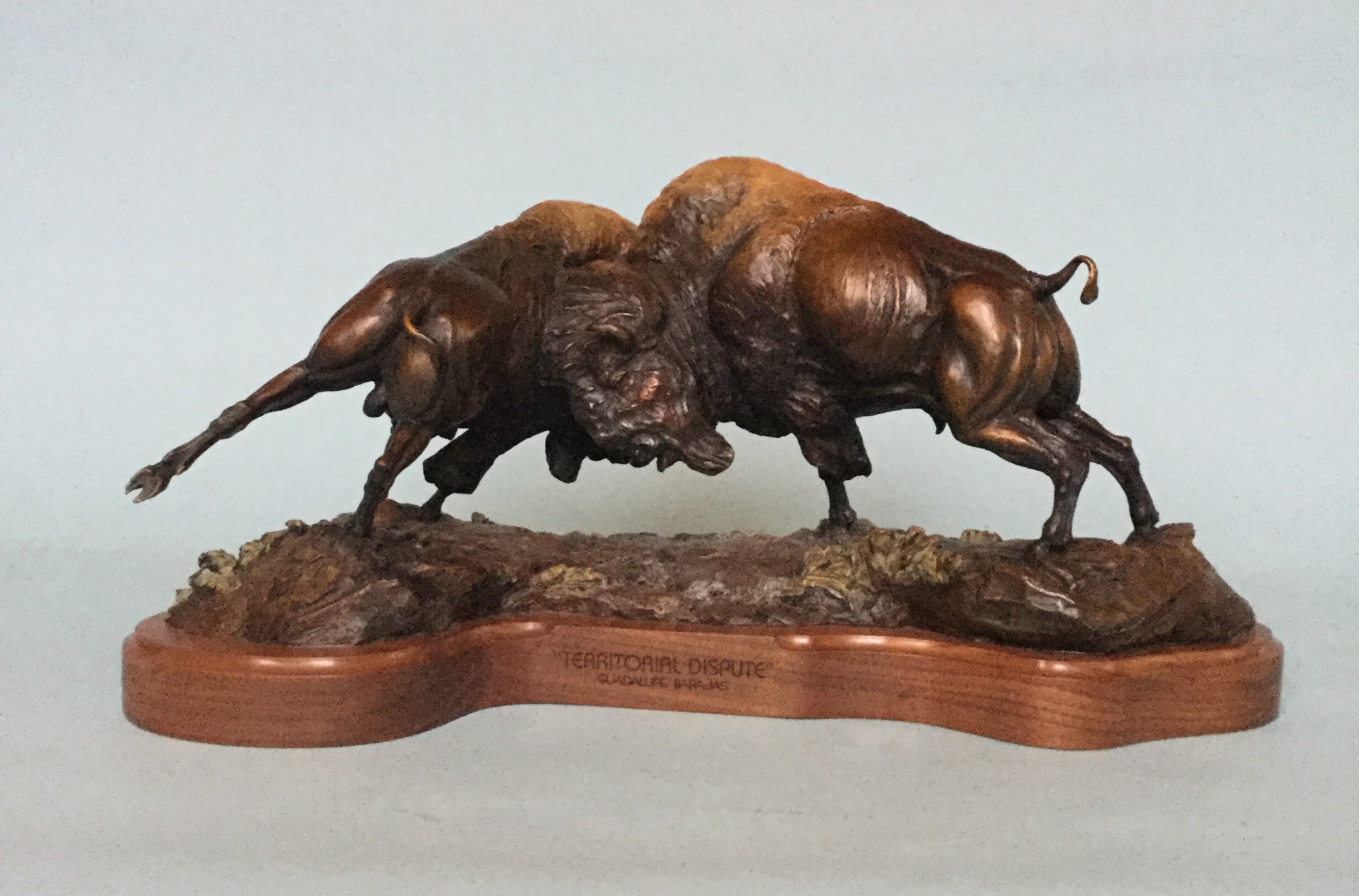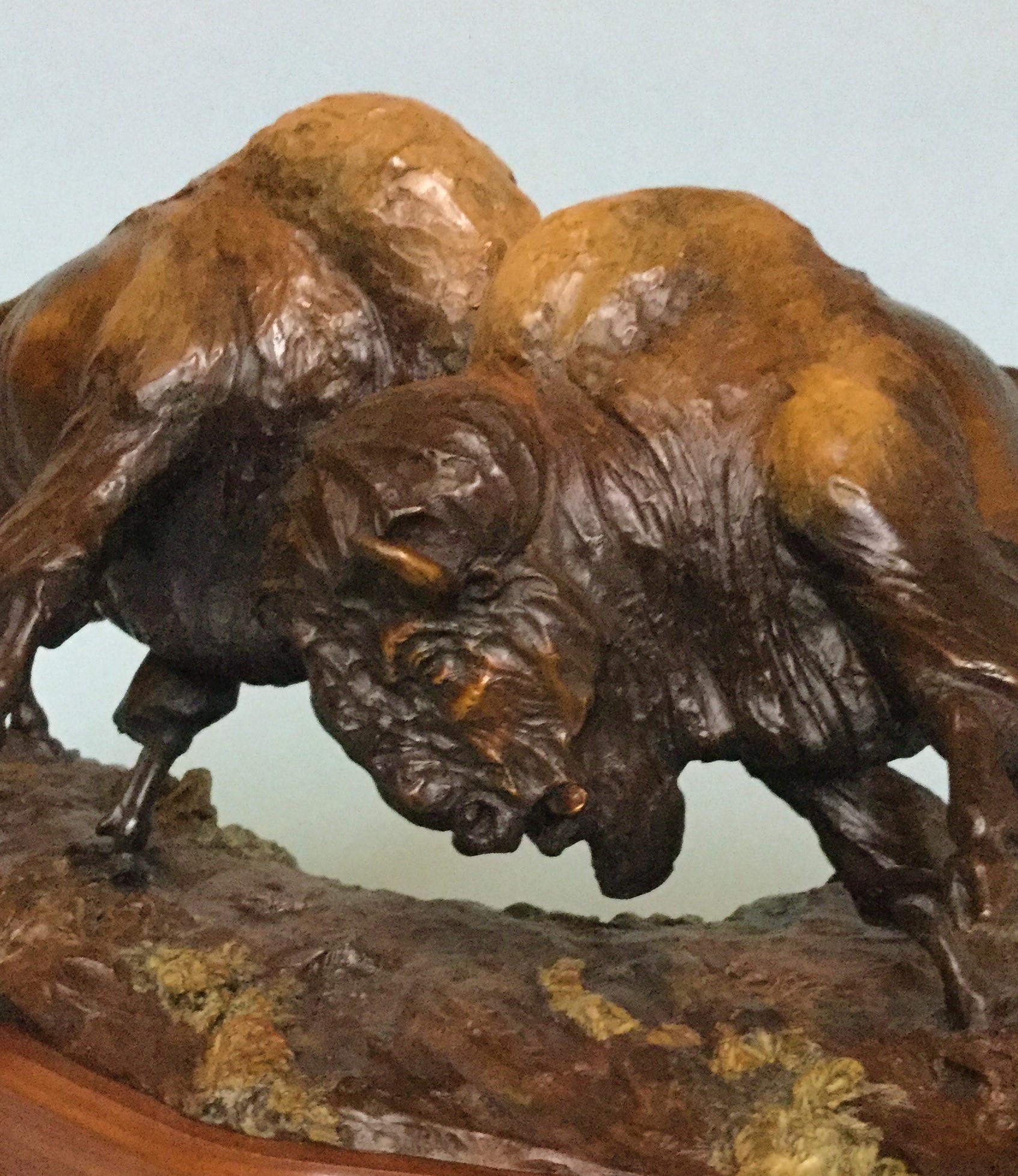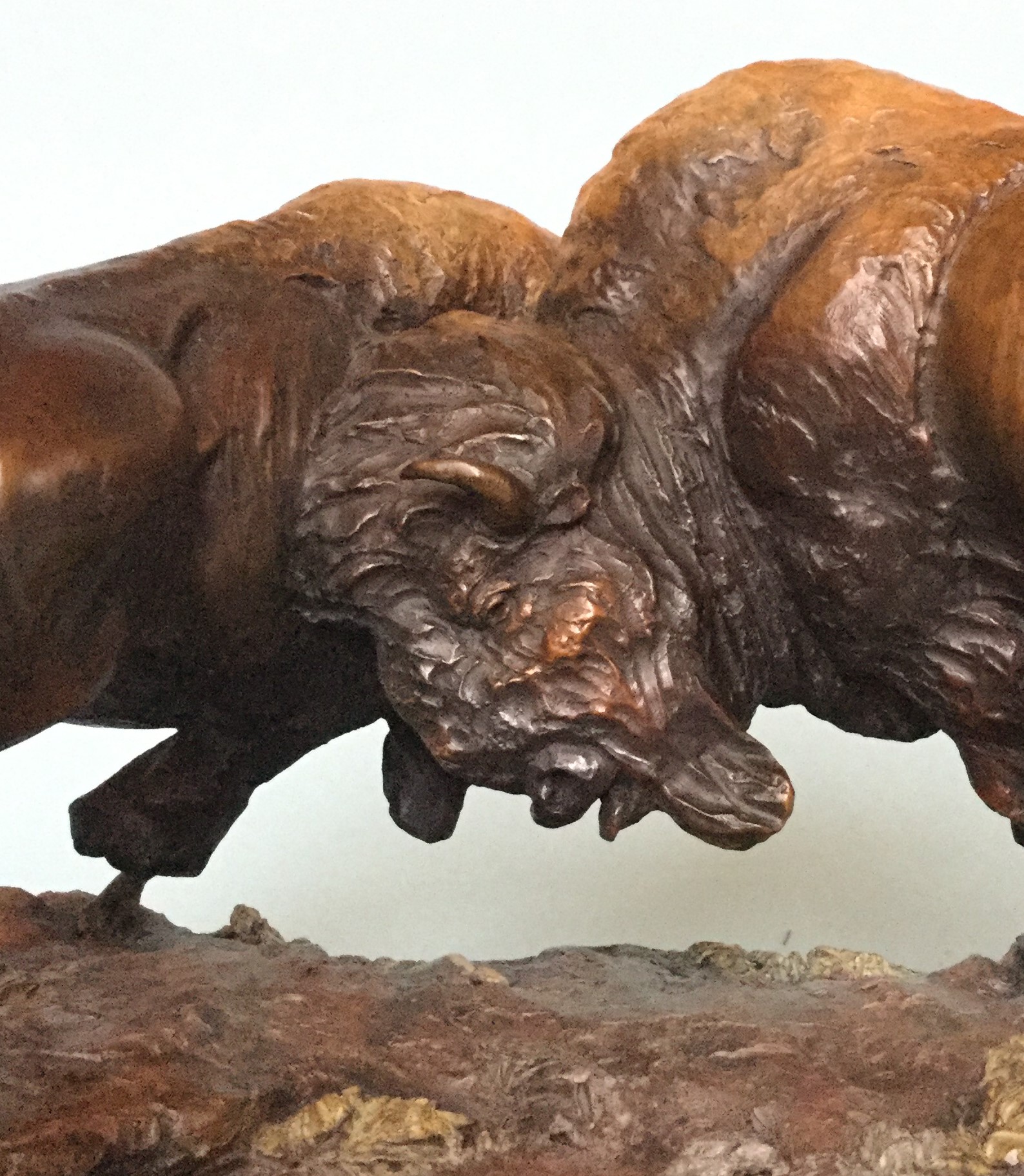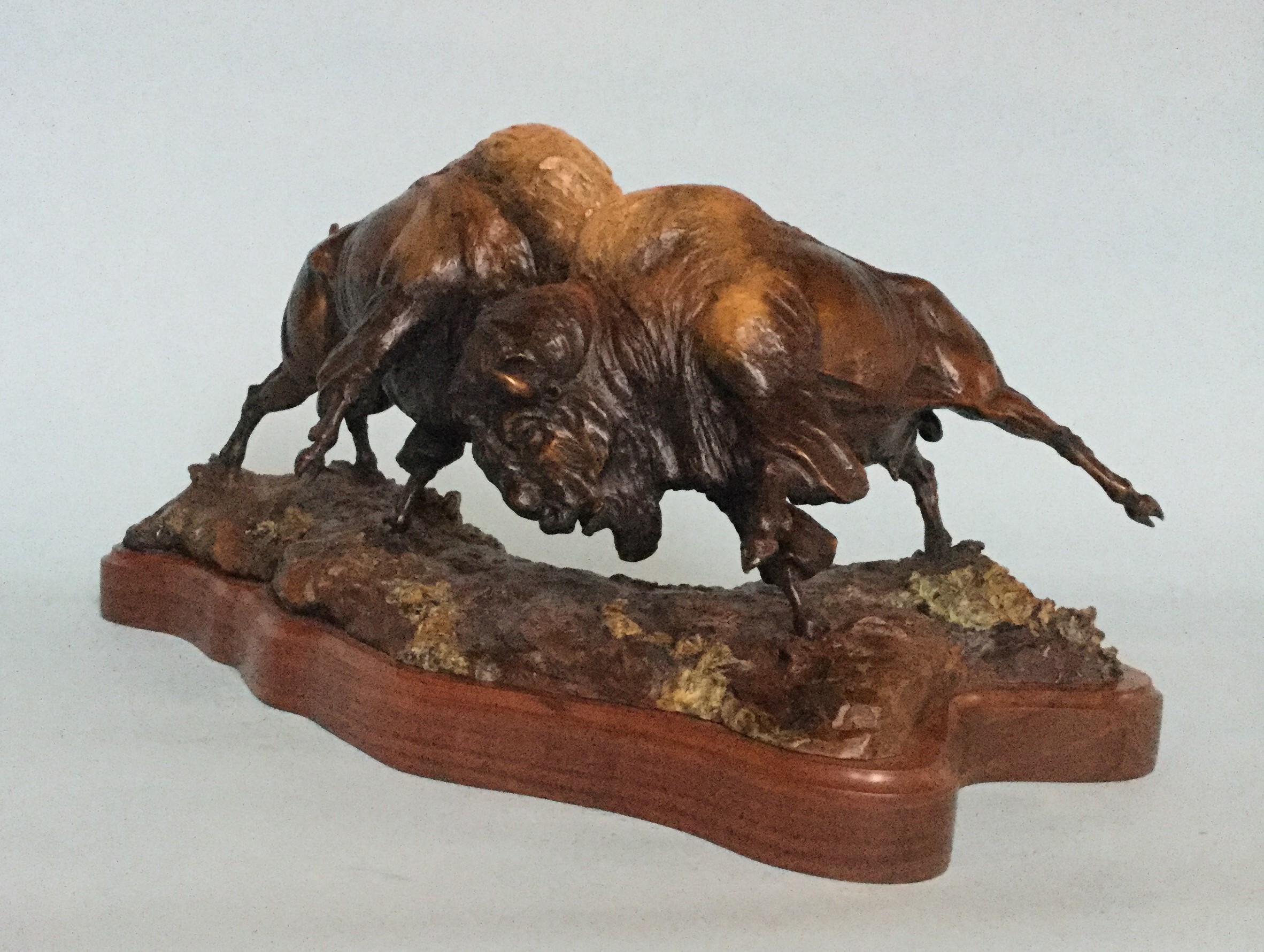 THE LAST SUNRISE
A Pawnee warrior ready to stand his ground for what will become the last time.
18″ H x 14″ W x 10″ D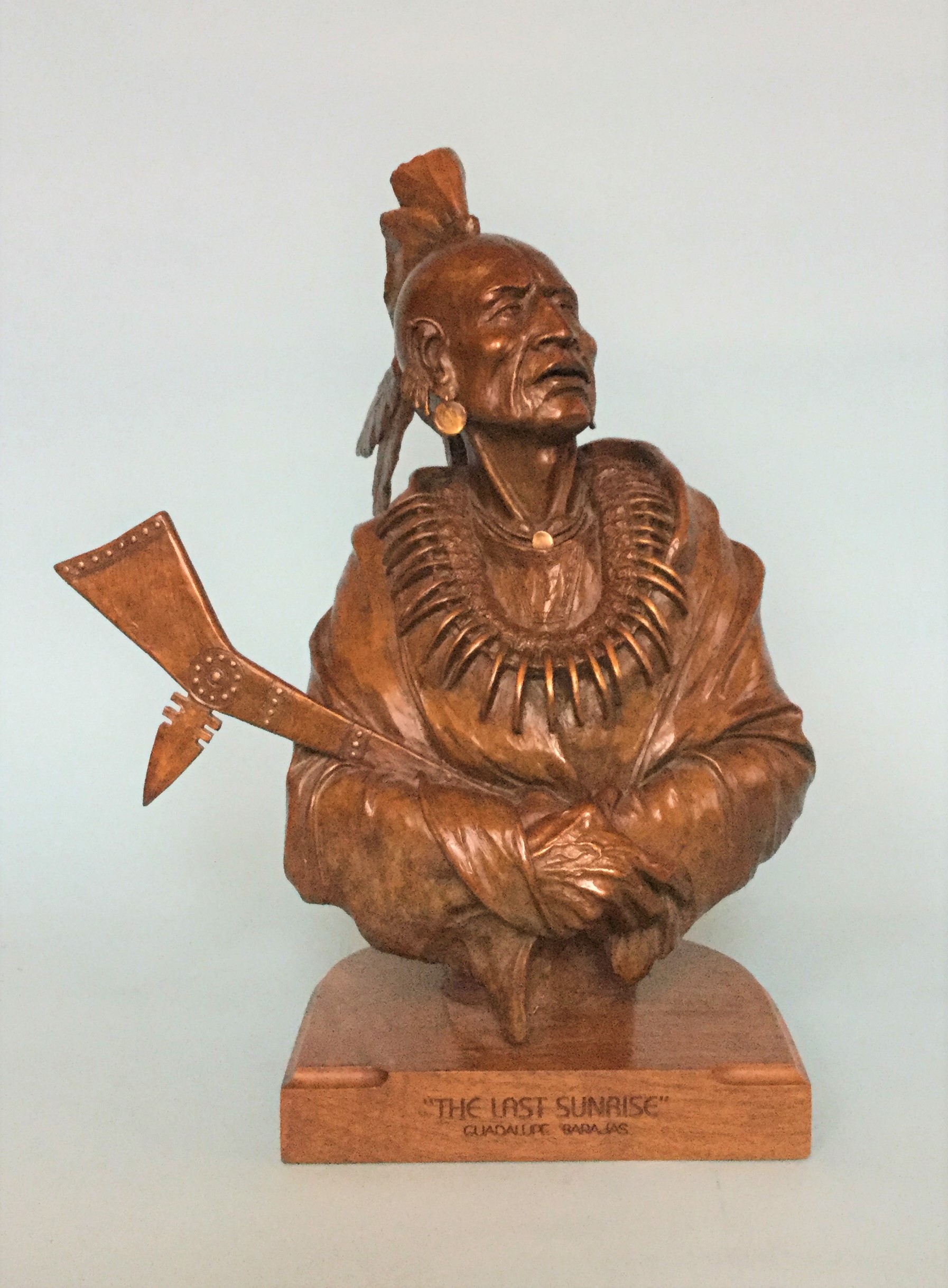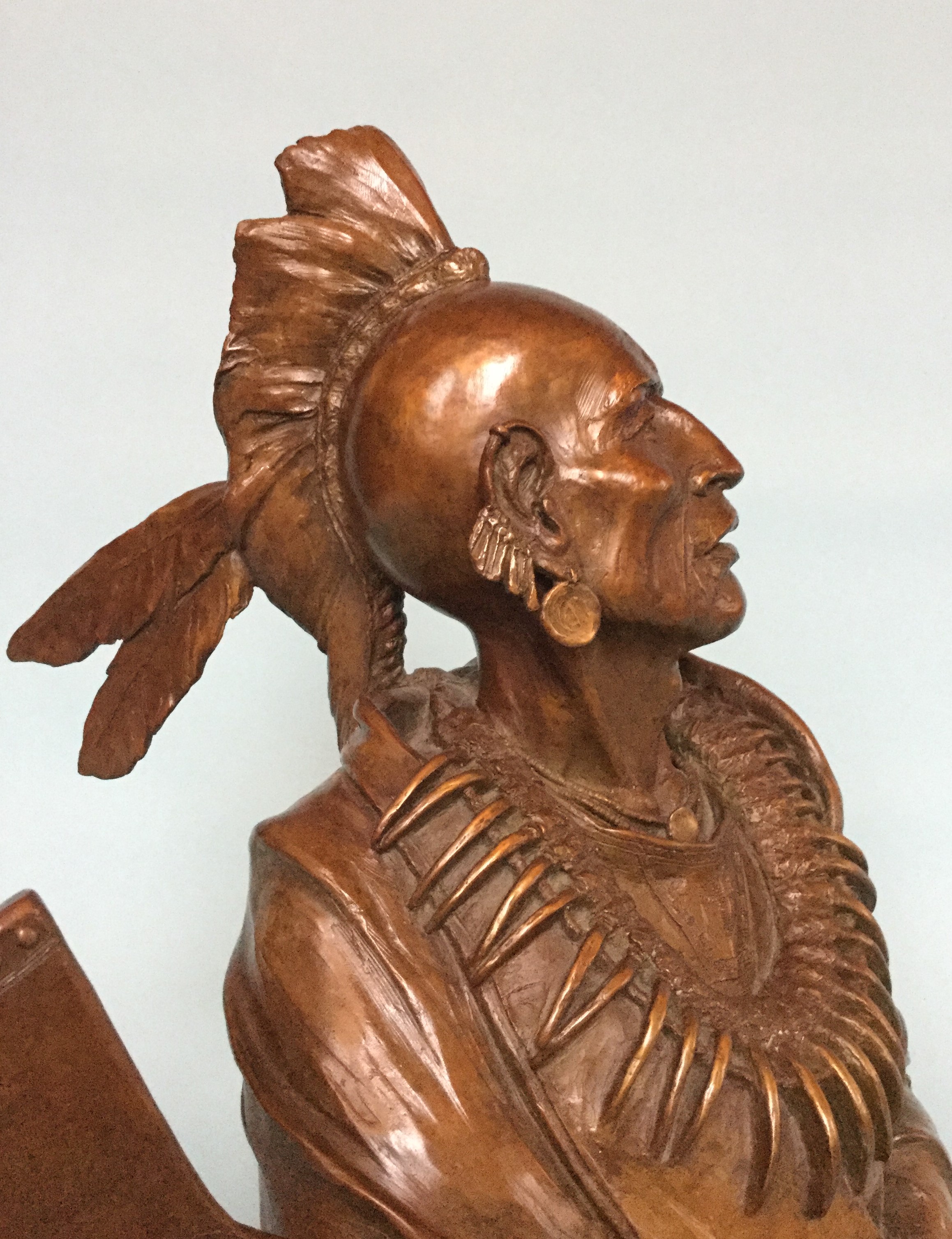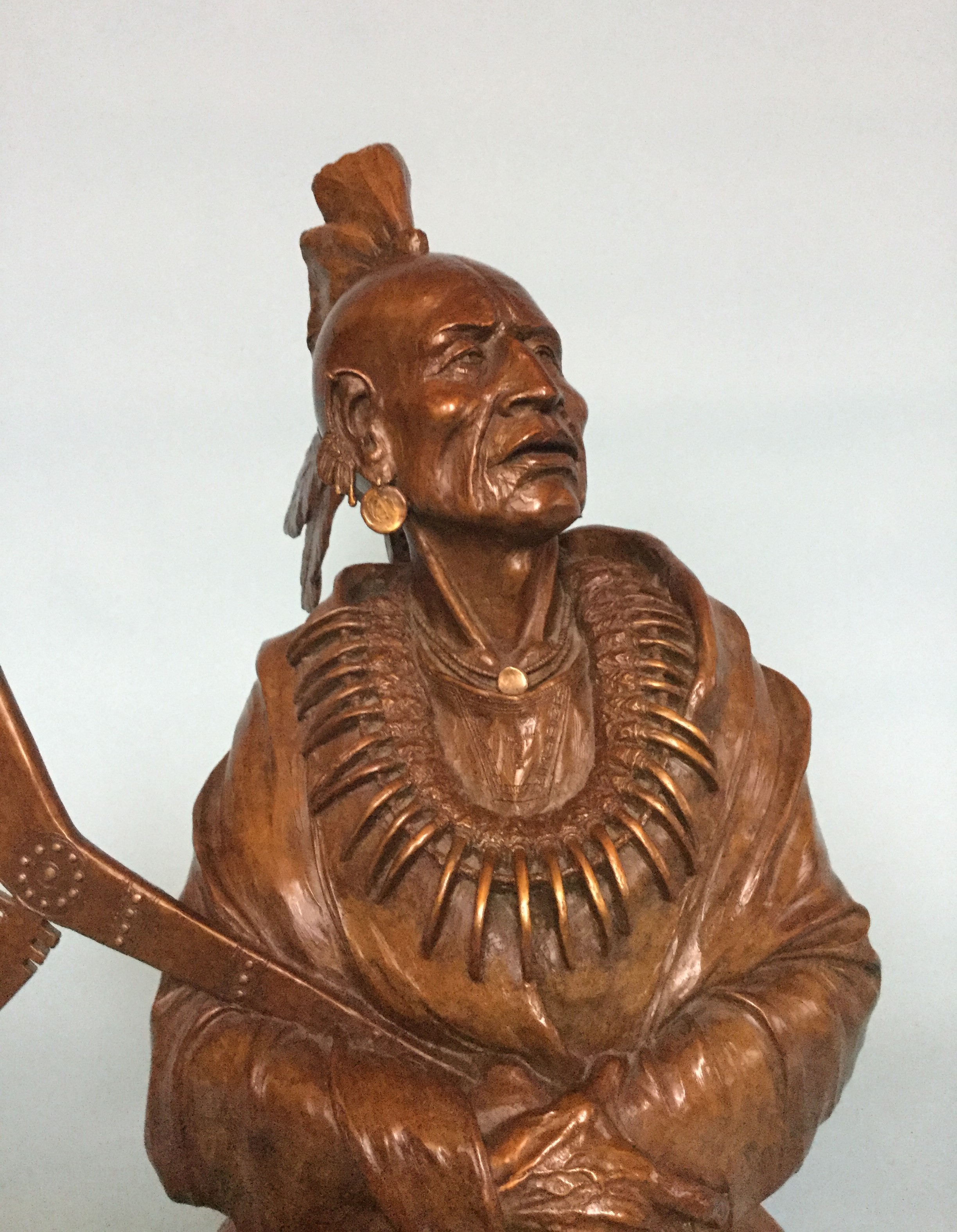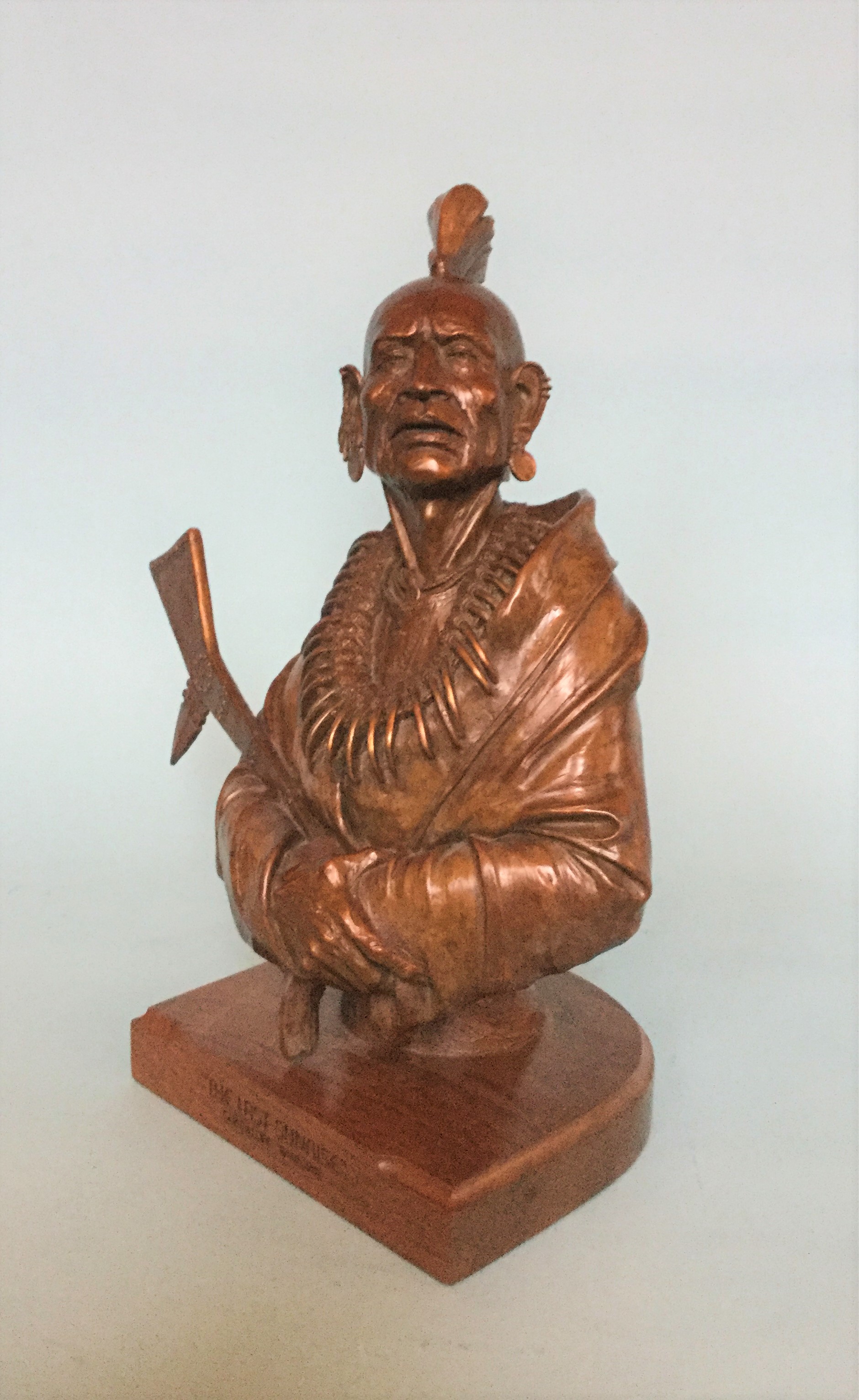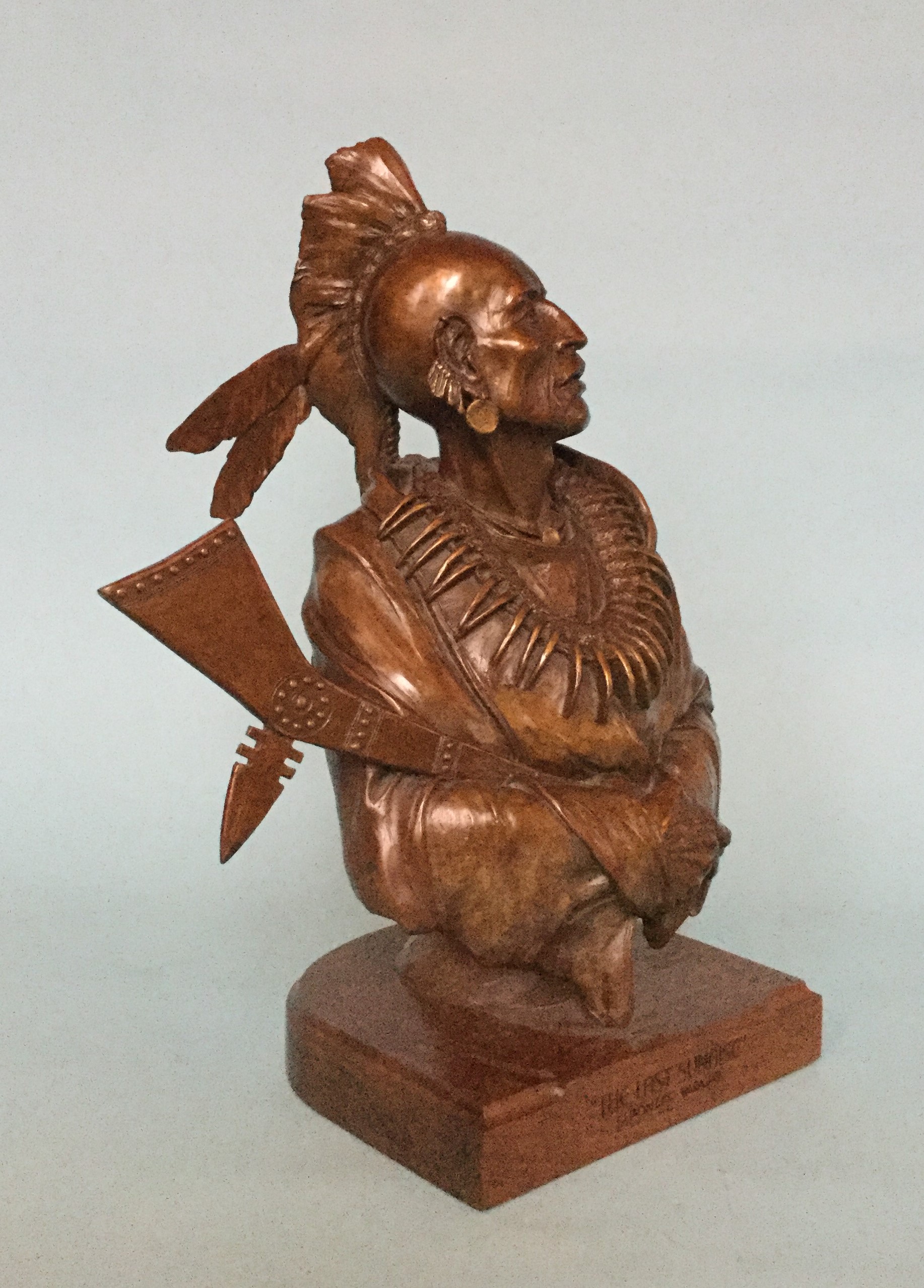 TRAIL OF THE IRON HORSE
The distant whistle of the smoking iron horse, crossing the ancient buffalo trails, marked the end of an era and the beginning of a new frontier.
27″ H x 26″ W x 20″ D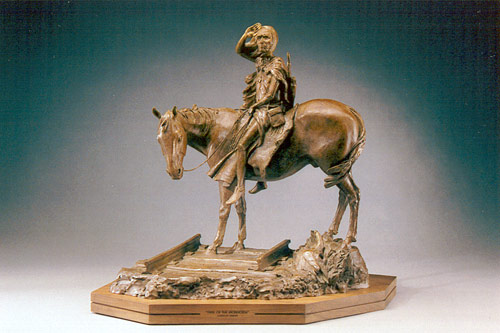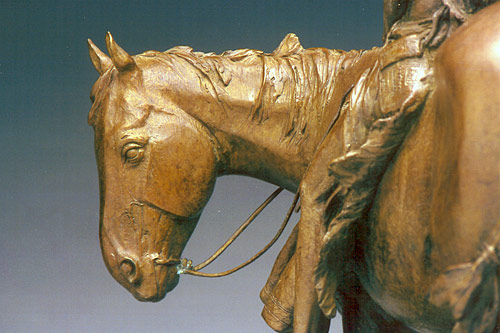 TROUBLE
Winters in the wilderness posed additional challenges for the mountain men of the frontier.  Expecting trouble he draws his rifle from its leather sheath.
27″ H x 16″ W x 19″ D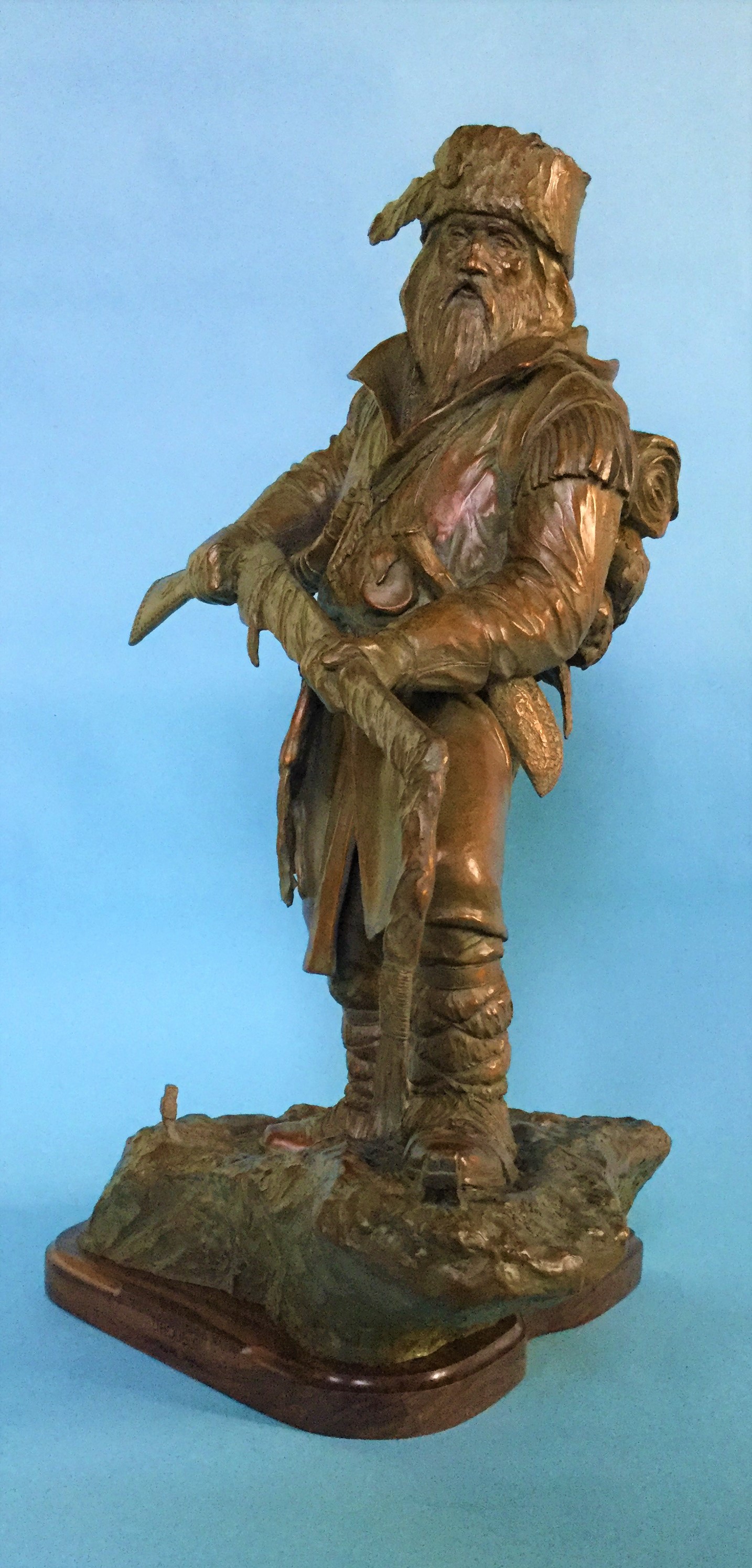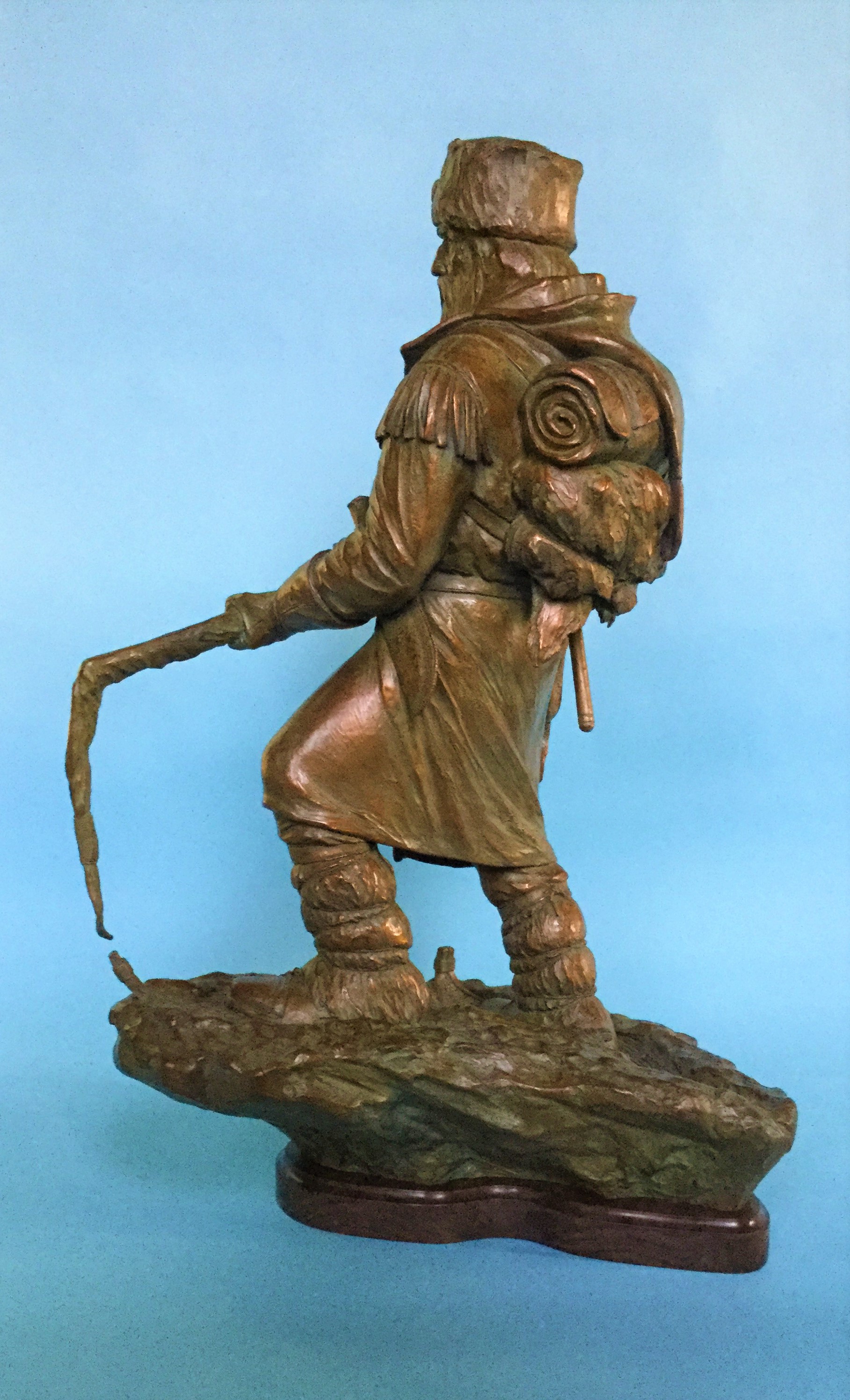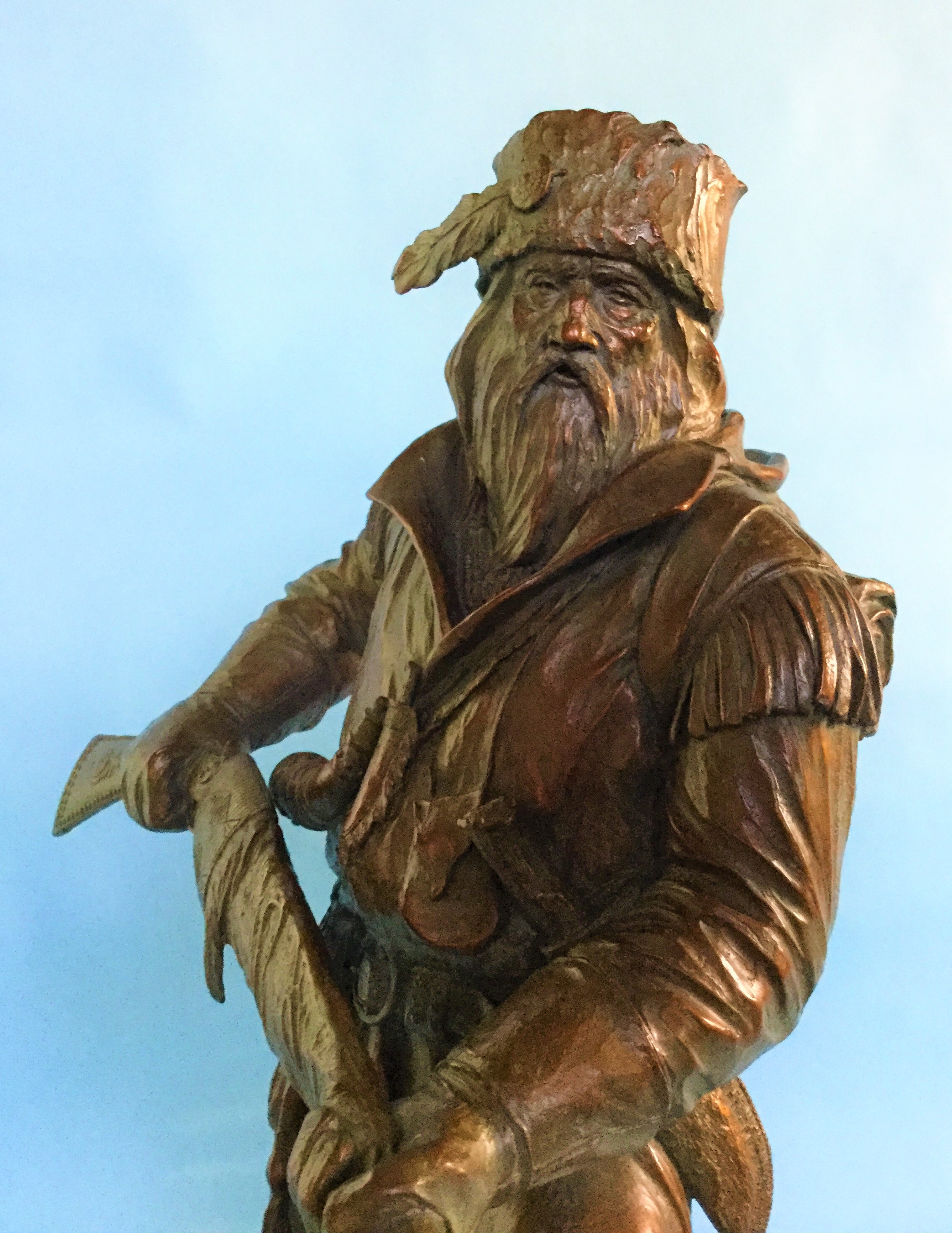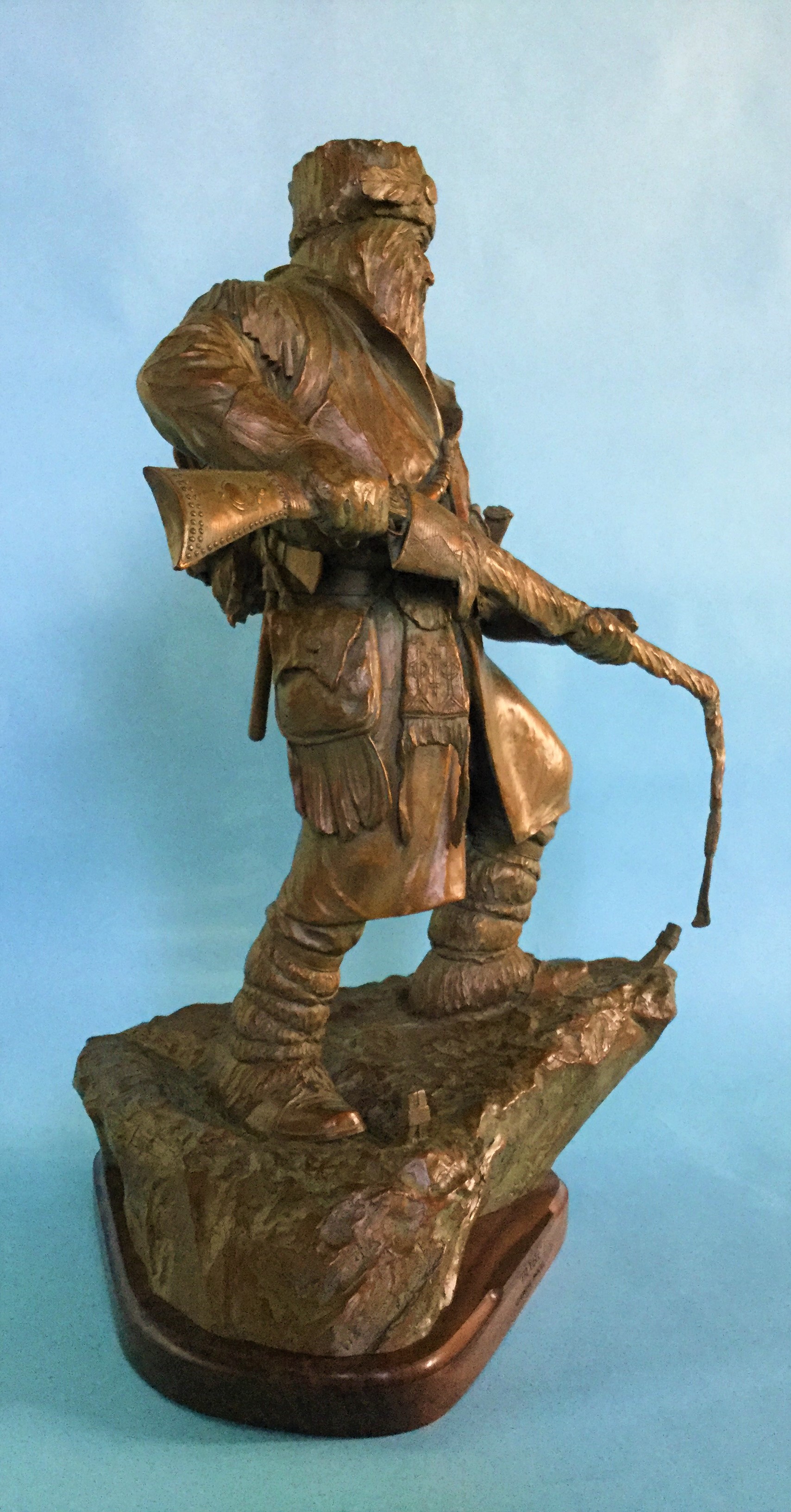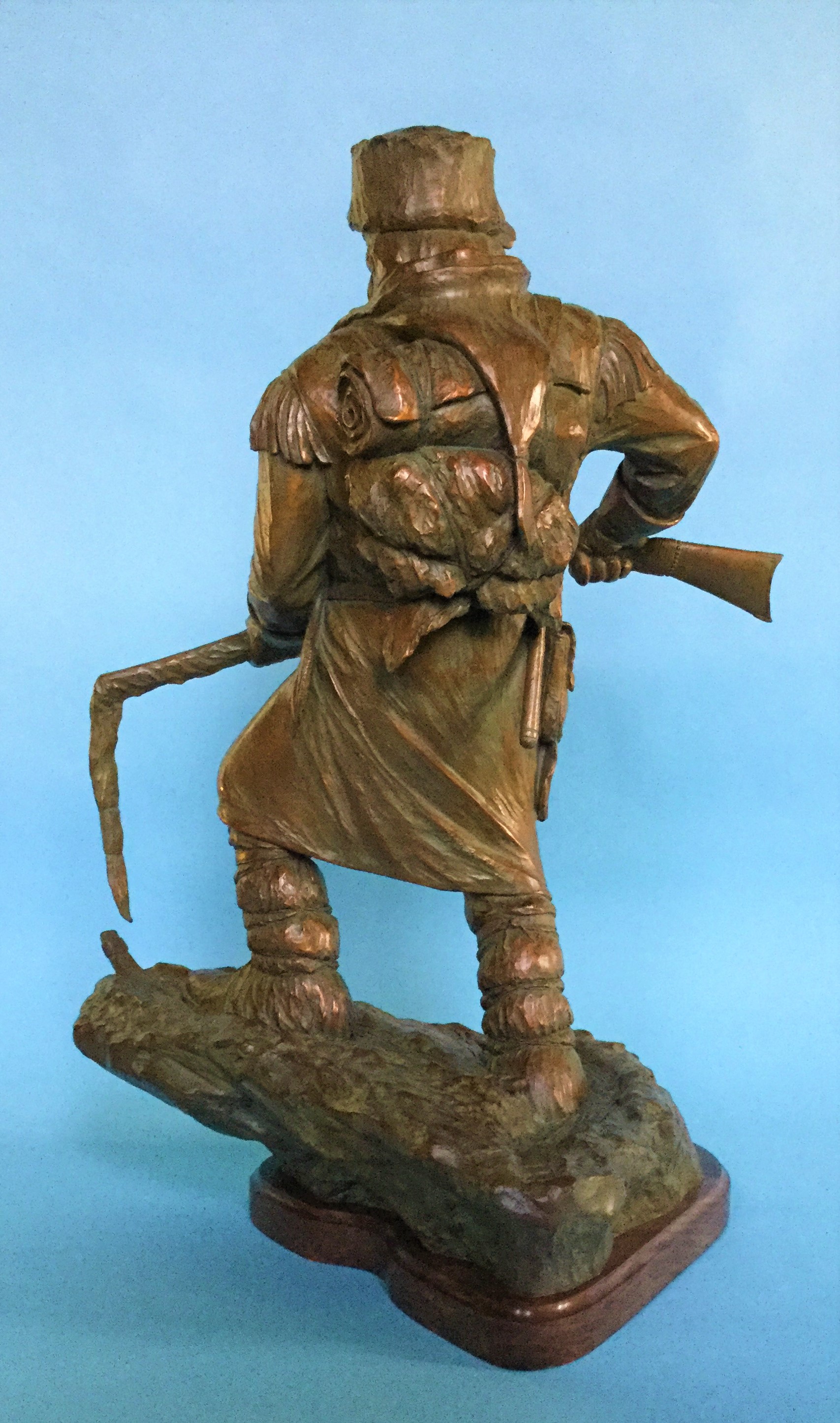 UNSUNG HEROES
A U.S. Buffalo Soldier
25″ H x 14″ W x 12″ D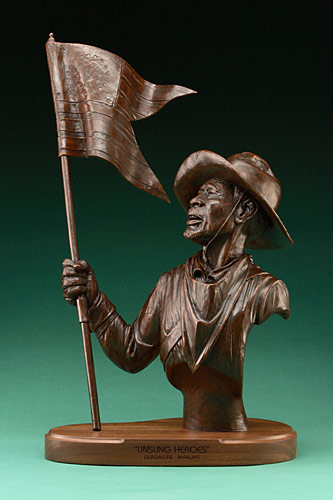 VICTORY DREAMS
A Blackfoot shaman, summoned in a dream, is called up to bless and assure victory to whatever awaits his seeker.
33″ H x 16″ W x 10″ D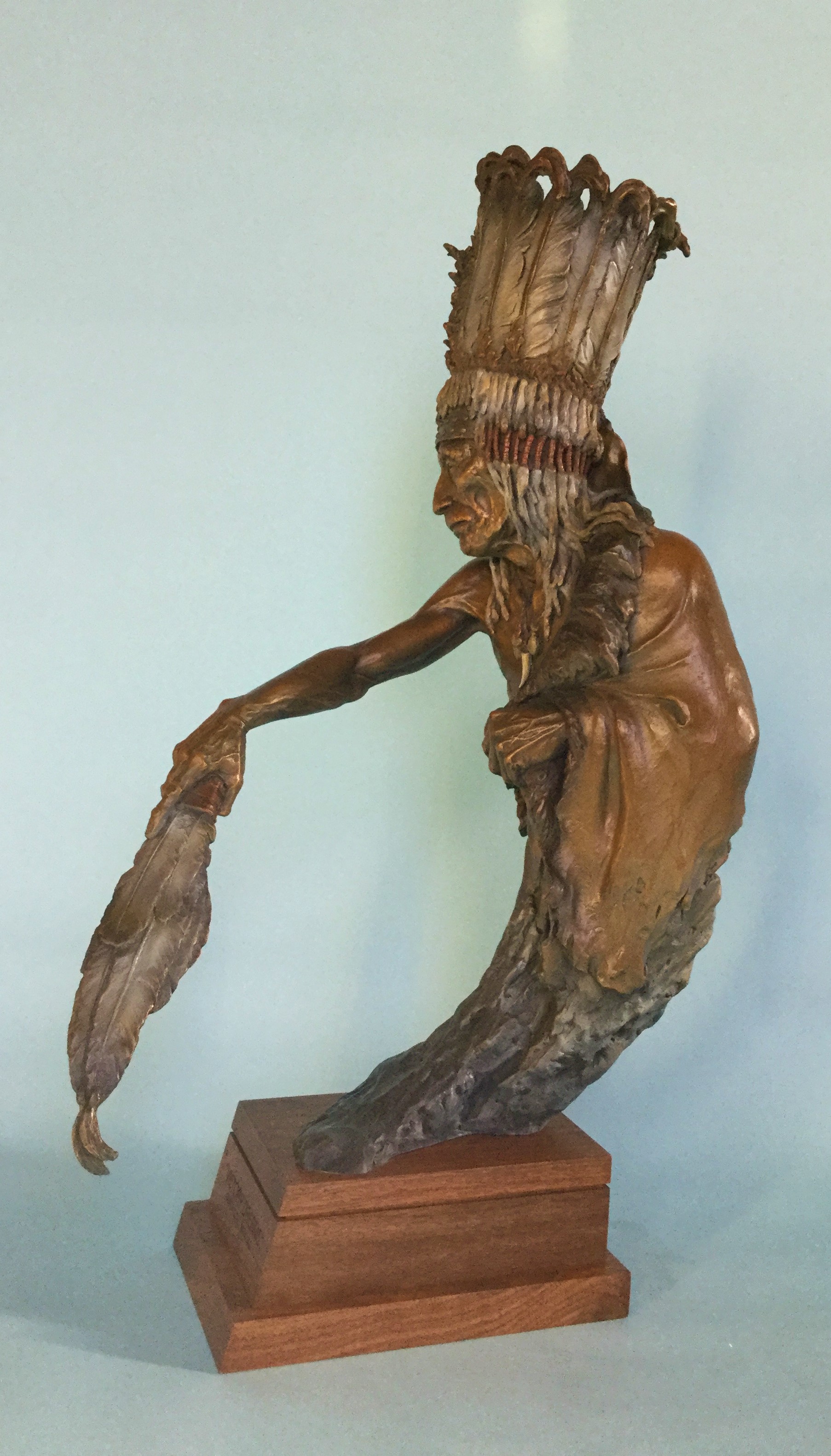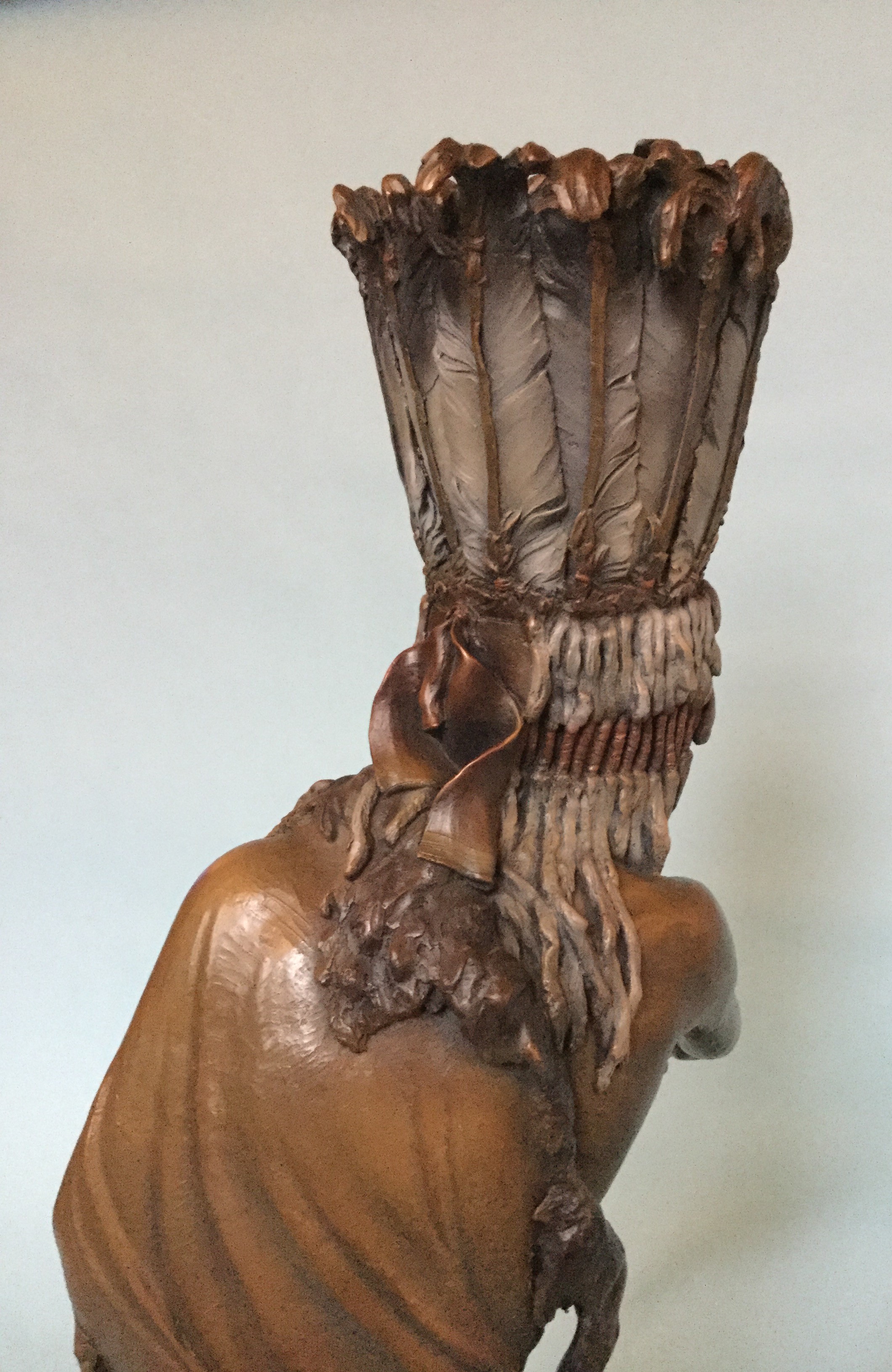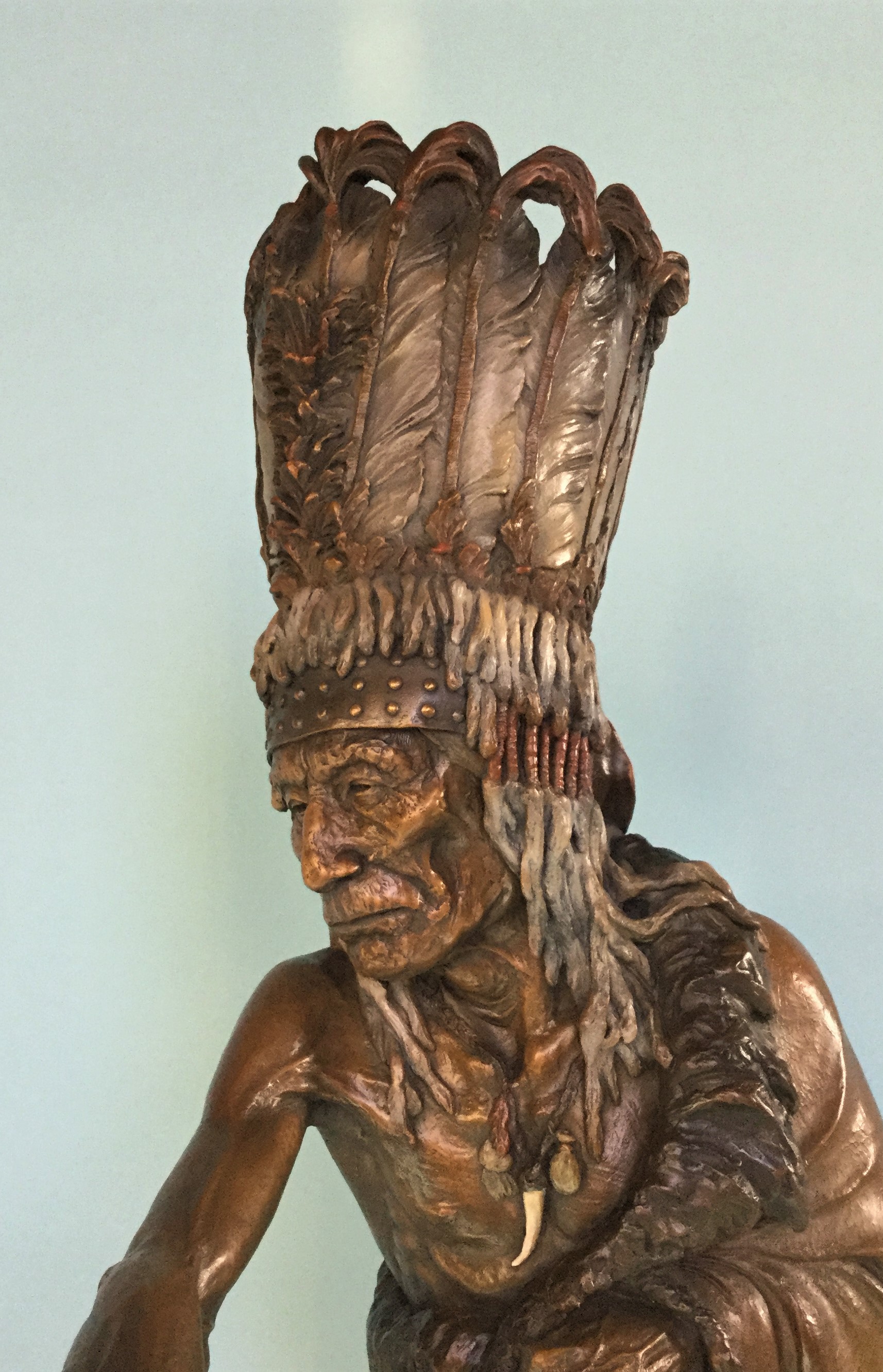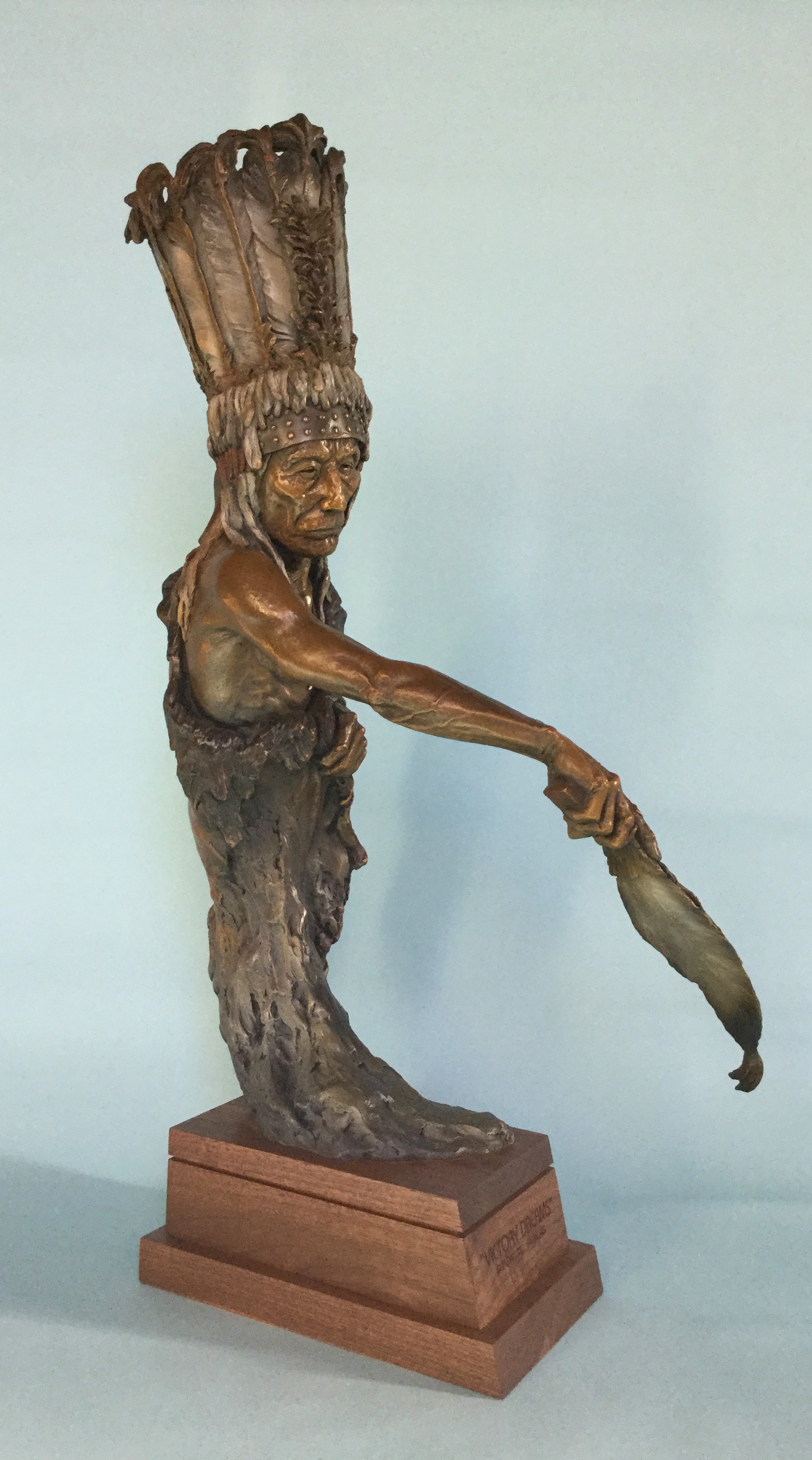 VIRGIN SPRINGS
Four Hopi maidens enjoying themselves at the village well.
30″ H x 24″ W x 24″ D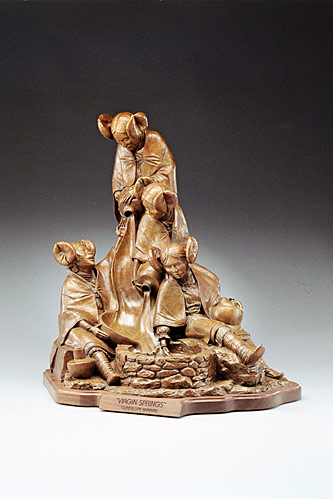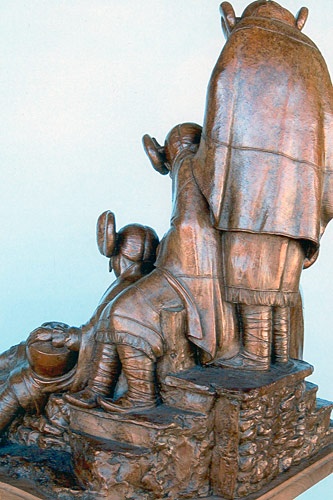 WINDS OF CHANGE
Chief Washakie of the Shoshone nation, reflecting on the life of his people that will forever be changed.
37″ H x 15″ W x 7″ D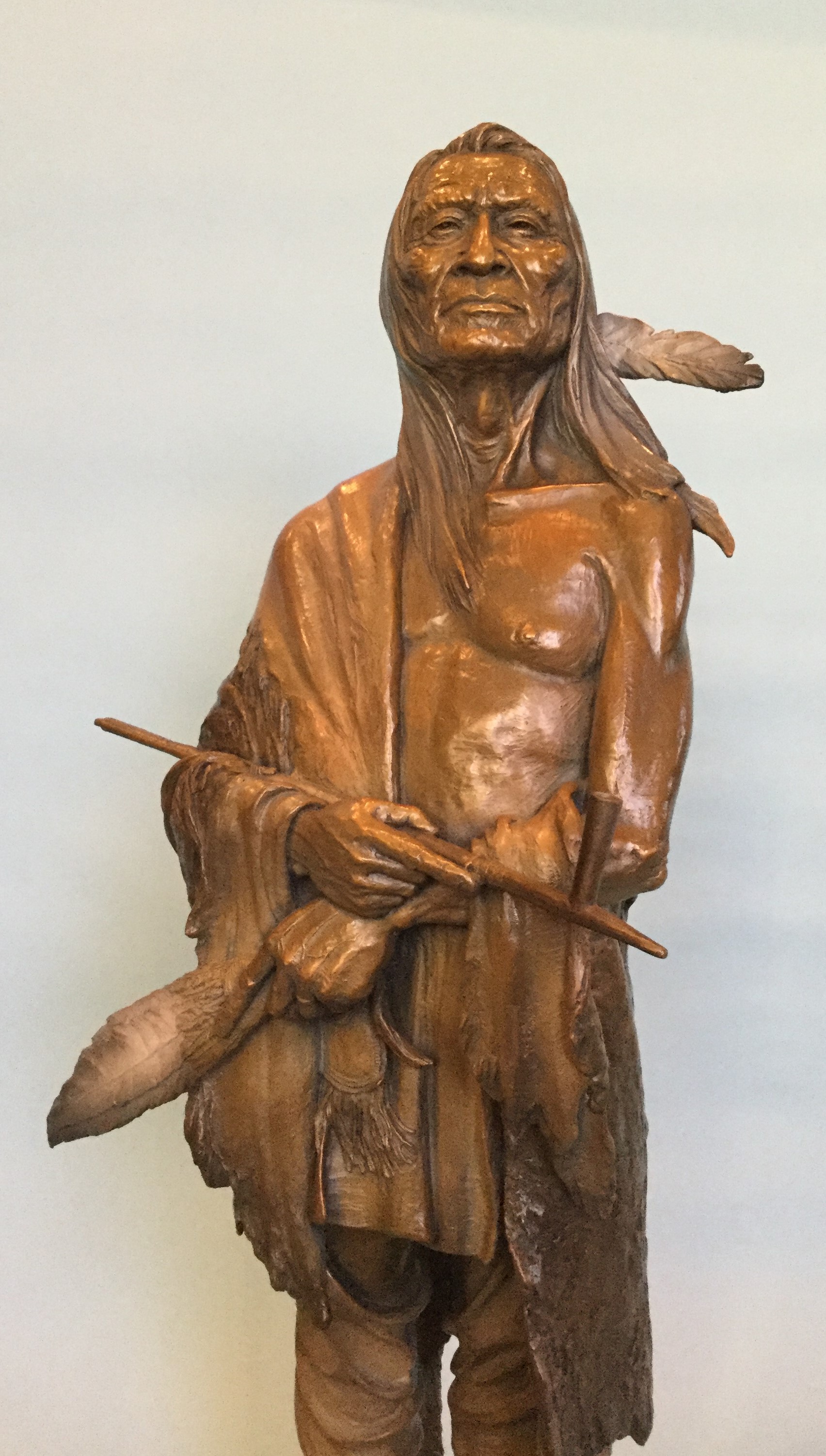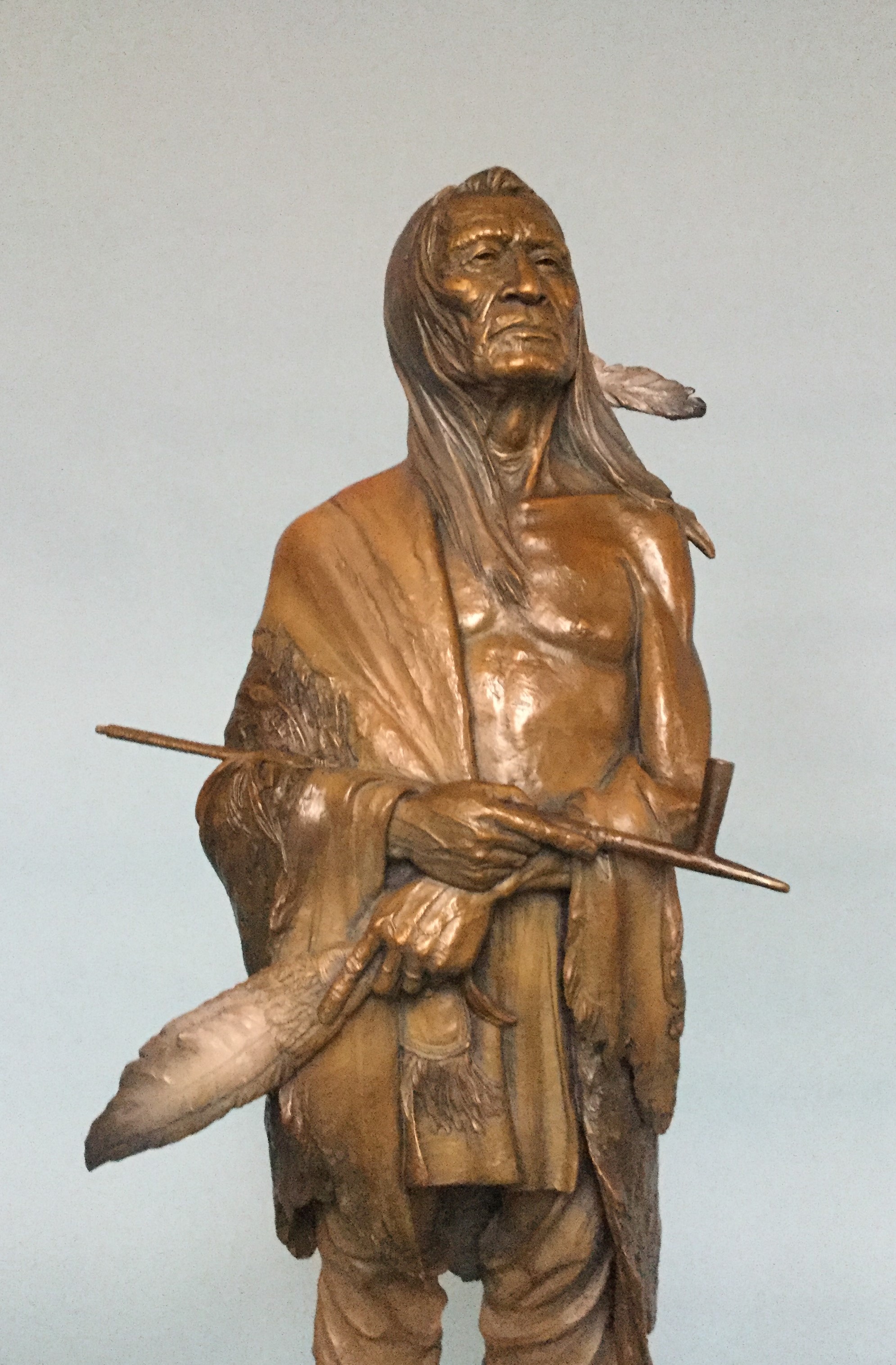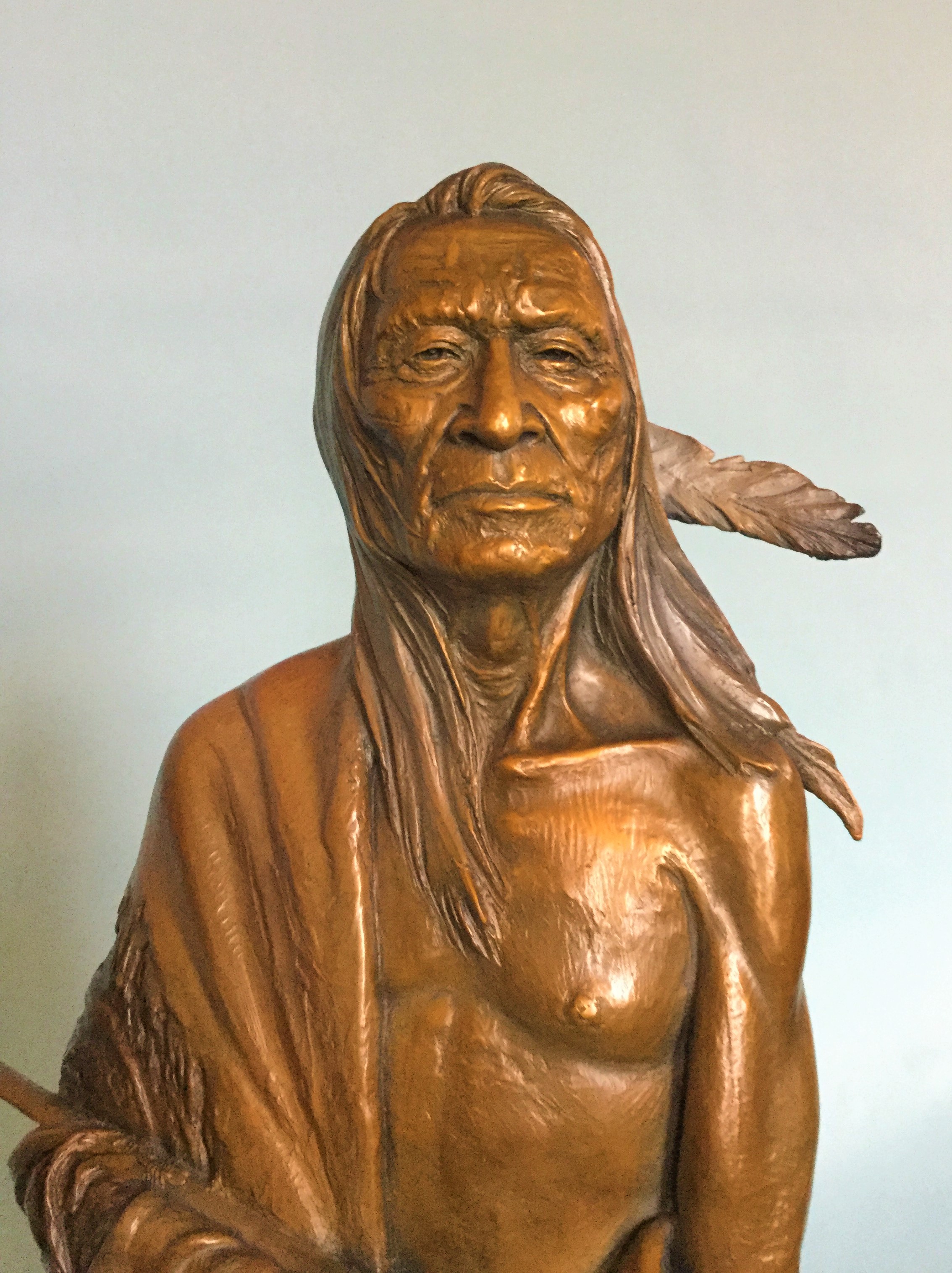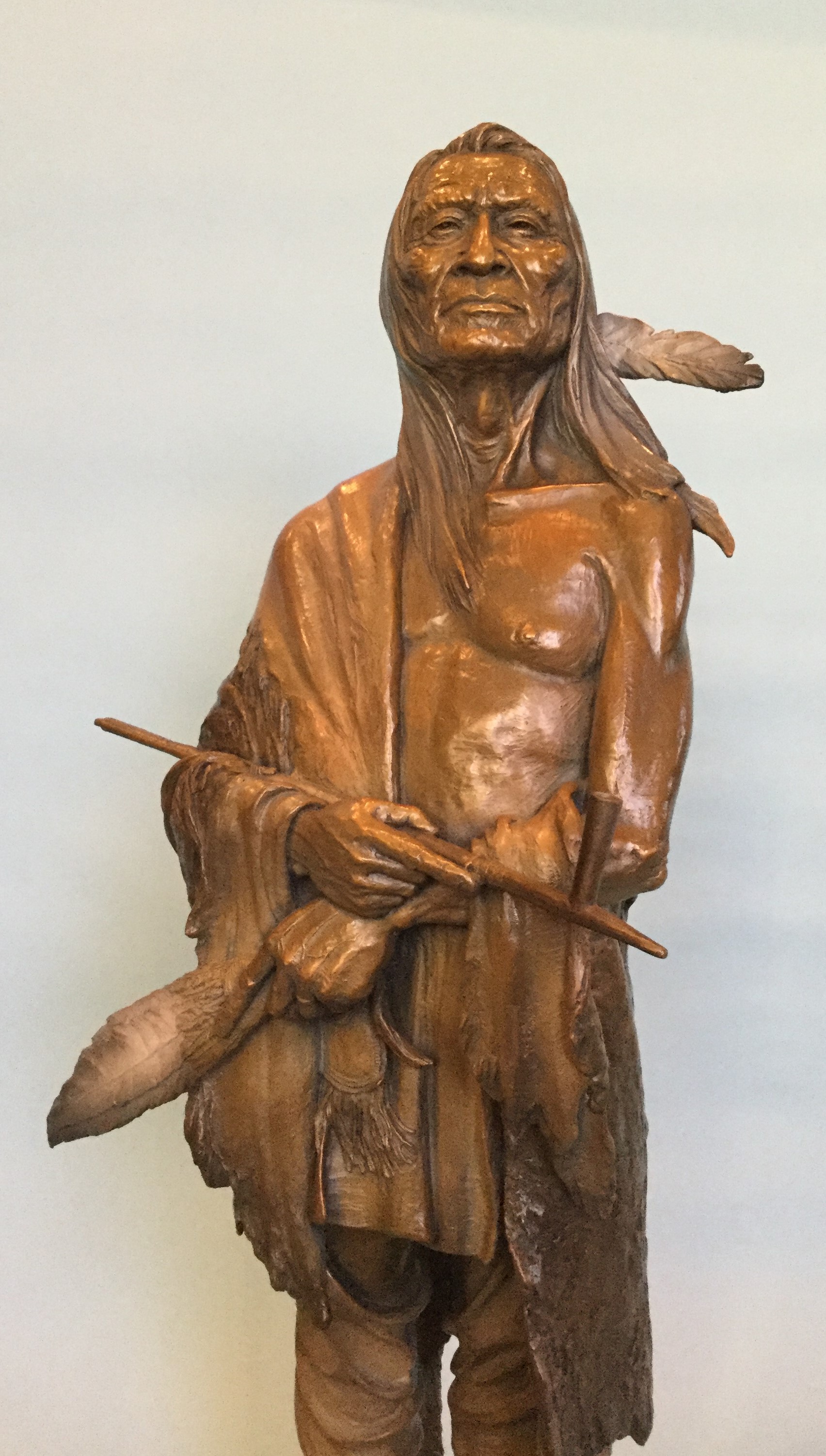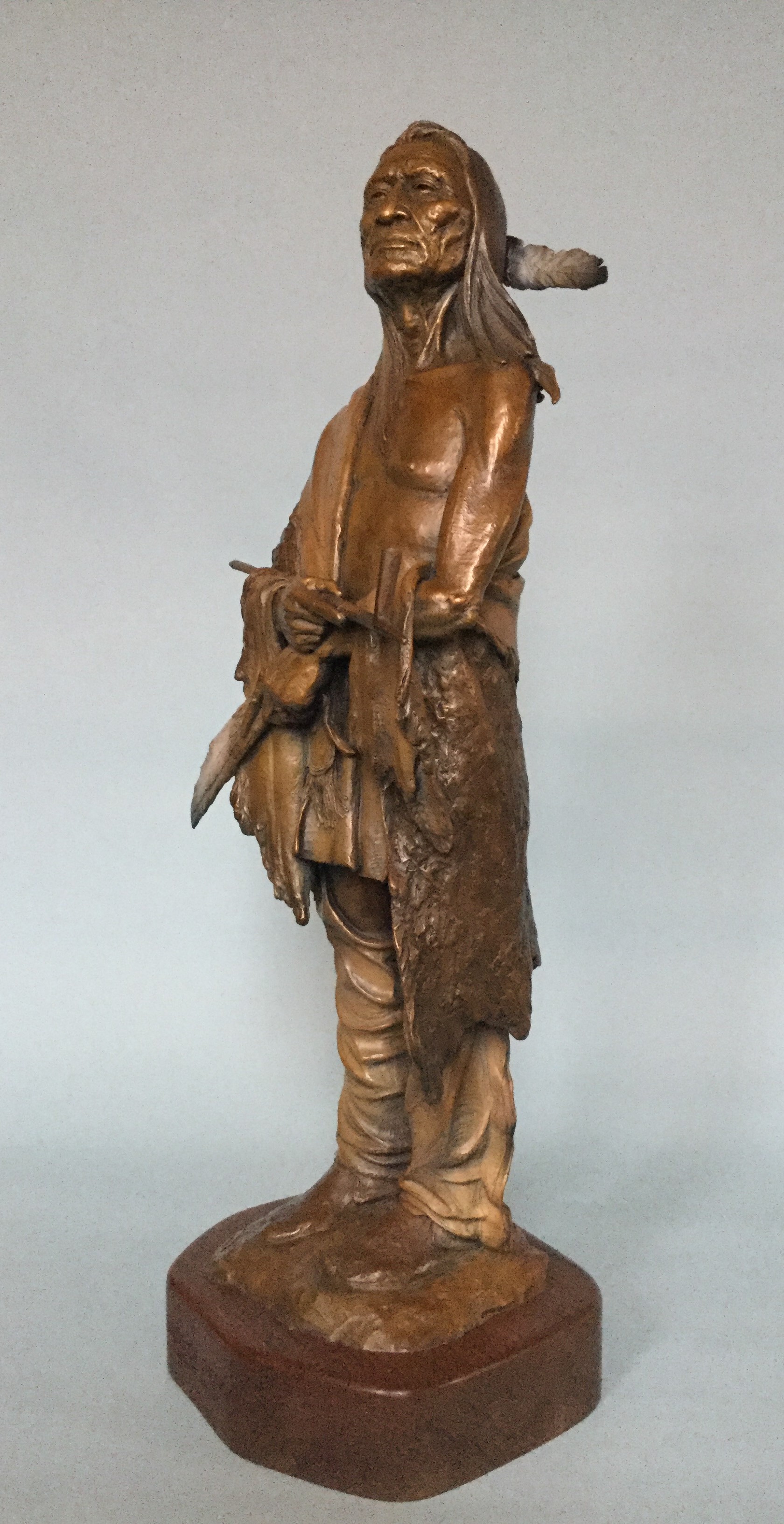 WORN PATH
An elderly Hopi woman on a familiar trail.
23″ H x 13″ W x 10″ D